Tata Technologies Files Papers for Upcoming IPO. Everything You Need to Know...
Mar 11, 2023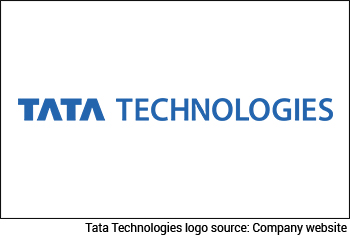 Just yesterday, I was wondering how completely different my life would be if I had applied for the Tata group's last IPO. I'm talking about the Tata Consultancy Services (TCS) IPO which came out in 2004.
TCS IPO turned out to be a dream come true IPO for investors. The IPO price of TCS was Rs 850, and currently, it is trading at Rs 3,326 per share, that is after considering the effect of 3 bonus issues and ignoring all the dividends that the company pays regularly.
TCS has over the years rewarded shareholders with big dividend payouts.
In 2022, N Chandrasekaran, chairman of TCS said in its annual general meeting,
"If you had invested in one TCS share at the issue price of Rs 850 in the IPO in 2004, the value of that investment today in a period of 17 years would be around Rs 28,000, a return of over 3,000% on your investment."
Now, this is the kind of investment everyone dreams about, but seldom get it.
There have been a lot of talks about how the Tata group is coming out with its upcoming IPOs in the form of Tata Technologies IPO, Tata Play IPO, and Tata Electronics IPO. The thing was nothing was official... Tata Play even filed its draft papers on a private basis.
But today, Tata group company Tata Motors put speculations aside and confirmed that it has filed draft papers for Tata Technologies IPO.
Let's take a look at the details of the same.
Tata Technologies IPO: Key Things to Know...
Yesterday, on 9 March 2023, Tata Motors filed a statement with the stock exchanges saying that its subsidiary Tata Technologies has filed a draft red herring prospectus with the market regulator.
According to the exchange filing, the IPO comprises an offer for sale (OFS) of up to 950 million (m) shares, representing approximately 23.6% of its paid-up share capital.
Through the offer for sale, parent firm Tata Motors will sell 20% of the company. Alpha TC Holdings Pte will sell a 2.4% stake, and Tata Capital Growth Fund I will sell a 1.2% stake.
As per the DRHP, Tata Motors holds 74.6% of the equity share capital in Tata Technologies, while Alpha TC Holdings Pte holds 7.3%, and Tata Capital Growth Fund I holds 3.6%.
The offer is being made through the book-building process, in which not less than 15% of the offer must be made available to non-institutional investors and not less than 35% of the offer must be made available to retail individual investors. Not more than 50% of the offer may be allocated to qualified institutional buyers.
Tata Technologies said it is not contemplating a pre-IPO placement of its shares.
JM Financial, Citigroup Global Markets India, and BofA Securities India are the book-running lead managers (BRLM) to the issue, whereas, Link Intime India is the registrar to the offer.
As per the DRHP, the company's revenue from operations for the nine-month period ended 31 December 2022 was Rs 30,117.9 m, registering a growth of 15.5%.
Tata Technologies Ltd - Financials Over the Last 5 Years
| Particulars (Rs in m) | FY2018 | FY2019 | FY2020 | FY2021 | FY2022 |
| --- | --- | --- | --- | --- | --- |
| Total Income | 27,797.60 | 29,864.30 | 28,969.40 | 24,327.50 | 35,856.20 |
| Growth | -2.10% | 7.40% | -3.00% | -16.00% | 47.40% |
| Operating Profit | 4,209.90 | 5,470.90 | 5,153.30 | 4,305.40 | 6,944.40 |
| Operating Profit Margin | 15.10% | 18.30% | 17.80% | 17.70% | 19.40% |
| Net Profit | 2,458.10 | 3,526.00 | 2,515.50 | 2,391.80 | 4,369.70 |
| Net Profit Margin | 8.80% | 11.80% | 8.70% | 9.80% | 12.20% |
| Total Debt | 673.7 | 0 | 0 | 0 | 0 |
Source: Equitymaster
Let's now go through a detailed note about Tata Tech and its future.
About Tata Technologies and how its future looks like...
Tata Technologies is a Tata group company that provides services in engineering and design, product lifecycle management, manufacturing, product development, and IT service management to automotive and aerospace original equipment manufacturers and their suppliers.
It is a subsidiary of Tata Motors. The company is active in North America, Europe, the Middle East, and the Asia Pacific region.
It is a strategic supplier to Airbus and had recently inaugurated its innovation centre in Toulouse, France, as part of its strategy to cater to the product engineering and digital requirements of the global aerospace and defence sector.
In June 2022, Tata Technologies joined the Foxconn-initiated MIH Consortium to promote the development of sustainable mobility solutions and encourage collaboration within the industry.
The company's management believes Tata Technologies will register a growth of 20% in the next 12 months. The company is expected to see a 15% compounded annual growth rate (CAGR) after that. Organically, by 2025, Tata Technologies can grow its business to over US$ 800 m (about Rs 65,633.2 m).
The company's growth would be driven by an increase in demand in the electric vehicle (EVs) space and aviation segment. It is also looking at growth through mergers and acquisitions.
The company is also looking at increasing its non-automotive share from 12% currently to 18% over the next 3 years by vying for business in other sectors including aerospace and industrial machinery.
In anticipation of its goals and significant growth, the company has already announced plans to hire 5,500 people over the next 3 years. This would expand its headcount by 58% to 15,000 by 2025.
Investment takeaway
Armed with this strong experience, Tata Technologies has built strong relationships with some of the most progressive automotive companies in the world. It has delivered a strong financial performance despite tough times. This has set up the company's IPO in a relatively unique way.
With the evolution in the electric vehicle sector, it is likely to witness strong tailwinds in the years ahead.
It does seem like Tata Technologies may be at the right place at the right time prompting the Tata group to launch its IPO.
If offered at a reasonable valuation, it could be prudent for investors to subscribe to this IPO for the long term.
To know more about Tata Technologies, tune in to the video below:
Investment in securities market are subject to market risks. Read all the related documents carefully before investing
Want to Grow Your Wealth With Safe Stocks?
If you want a simple, safe, and hassle-free approach to long term wealth building...
Without having to worry about negative news or every little downswing in the market...
And without having to worry whether your investments will actually "deliver"...
You must read our note on Blue Chip Stocks now.
Details of our SEBI Research Analyst registration are mentioned on our website - www.equitymaster.com
Disclaimer: This article is for information purposes only. It is not a stock recommendation and should not be treated as such. Learn more about our recommendation services here...