Udayshivakumar Infra IPO: 5 Things to Know
Mar 17, 2023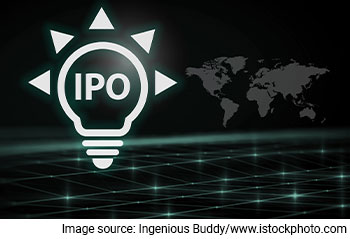 During the annual budget speech for the financial year 2023-24, Finance Minister Nirmala Sitharaman announced that the government will increase infrastructure spending by 33% to Rs 10 trillion (tn) in the next financial year.
Ever since this announcement, Indian infrastructure stocks have remained in focus. One of the key aspects of economic growth is infrastructure development.
And when we talk about infrastructure development, it would be impossible not to mention road construction. Along with creating better travel and transport systems, road construction creates jobs, and income and gets a lot of money rolling in the economy.
Today, let's take a look at a road construction company which is coming out with its initial public offering (IPO) next week.
The IPO of Udayshivakumar Infra will go live on 20 March 2023.
Here are some key details about the road construction company's IPO.
Issue period: 20 March 2023 to 23 March 2023
Issue size: Rs 660 million
Type: Fresh issue
Price band: Rs 33 to Rs 35 per equity share
Bid lot: 428 shares and multiples thereof
Application limit: Minimum one lot maximum thirteen lot for retail investors
Face value: Rs 10 per equity share
The company has reserved not more than 10% shares of the offer for qualified institutional buyers (QIB). It has reserved not less than 30% for non-institutional buyers (HNI). Hence not less than 60% of shares are available for retail individual investors.
Tentative IPO allotment date: 28 March 2022
Tentative listing date: 03 April 2022
Here are five key details of the IPO.
#1 About the company
Udayshivakumar Infra constructs roads including state highways, district roads, smart roads under municipal corporations, smart roads under PM's smart city mission projects, national highways, Bruhat Bengaluru Mahanagara Palike (BBMP), and Local Area Roads in various Taluka Places, etc.
The company primarily operates in Karnataka. They bid for roads, bridges, irrigation canals, and industrial areas, construction in Karnataka.
As of 31 August 2022, the company had executed over 30 various projects in and around Karnataka along with the erstwhile partnership firm, M/s. Udayshivakumar. The entity is working on twenty-five ongoing projects.
#2 Financial position
The pace of construction of a national highway in India touched a record high of 37 kilometers (km) per day in 2020-21.
However, the pace came down to 28.6 km a day in 2021-22 due to Covid-19 pandemic-related disruptions and a longer-than-usual monsoon in some parts of the country. A clear impact of the same can be seen in the company's revenues. For the financial year 2021-22, its revenues decreased by 11.7%.
In the said financial year, its expenses were reduced, and profit margin increased despite slowing revenues.
Being involved in a capital-intensive industry, the company has a high expense ratio. For the financial year ended 2021-22, expenses formed 91.4% of the total income.
Financial snapshot (2020-2022)
| Particulars | 31-Mar-22 | 31-Mar-21 | 31-Mar-20 |
| --- | --- | --- | --- |
| Revenues (Rs m) | 1,863.8 | 2,111.1 | 1,944.1 |
| Revenue Growth (%) | -11.7% | 8.6% | |
| | | | |
| Expenditure Before Tax | 1,703.7 | 1,975.3 | 1,802.2 |
| % of Total Income | 91.4 | 93.6 | 92.7 |
| | | | |
| Net Profit | 121.5 | 93.2 | 104.9 |
| Net Profit Margin (%) | 6.5 | 4.4 | 5.4 |
| | | | |
| Net Worth | 683.2 | 561.8 | 468.7 |
| Return on Net Worth (%) | 17.8 | 16.6 | 22.4 |
| | | | |
| Basic Earnings per share (Rs) | 3.3 | 2.6 | 2.9 |
Data Source: Company's Red Herring Prospectus (RHP)
#3 Peer comparison
As per the company's red herring prospectus (RHP), Genesys International Corporation is its listed peer.
Peer Comparison
Data Source: Company's Red Herring Prospectus (RHP)
#4 Arguments in favour of the business
The company has a strong order book. As of 31 December 2022, the company is executing 30 ongoing projects with an aggregate order book value of Rs 8,538.8 m.
It has strong execution capabilities with a decent industry experience. Since 2015, the company along with the erstwhile partnership firm, M/s. Udayshivakumar, have completed 30 projects having an aggregate contract value of Rs 6,846.8 m.
#5 Risk factors
The company's business is focused on Karnataka. It is primarily dependent on the projects undertaken or awarded in the state of Karnataka, by the Karnataka State Government, or other local authorities and municipal bodies..
The company is heavily depended on few customers for a majority of its revenues. For the financial year ended the company earned 64.4% from its top five customers.
Strong order book may not necessarily transform in big revenues. Order book comprises the estimated revenues from the unexecuted portions of all the ongoing projects i.e. the total contract value of such ongoing projects may vary depending upon the nature of contract.
To conclude
Infrastructure development is dependent on economic growth. According to the international monetary fund's world economic outlook update, growth in India is set to decline from 6.8% in 2022 to 6.1% in 2023 before picking up to 6.8% in 2024, with resilient domestic demand despite external headwinds.
The growth in infrastructure segment is not a short-term vision. Development is on its way, but it'll take a long time.
In these challenging times for the near term, will a relatively small company's IPO with a heavy concentration in one state, survive? Especially, considering the dull market sentiment.
First, the Adani-Hindenburg saga and now the SVB collapse have dampened investor sentiment in the market. In this scenario how will investors respond to this IPO? Only time will tell.
One thing is certain...the massive economic transformation currently underway in India will change the lives of 1.4 billion people.
Considering the fact that the Indian government wants to massively scale up road construction in the country, you could expect to see some projects being awarded to Udayshivakumar Infra.
Stay tuned to get further updates on this IPO and all upcoming IPOs in the market.
Happy Investing!
Investment in securities market are subject to market risks. Read all the related documents carefully before investing
Want to Grow Your Wealth With Safe Stocks?
If you want a simple, safe, and hassle-free approach to long term wealth building...
Without having to worry about negative news or every little downswing in the market...
And without having to worry whether your investments will actually "deliver"...
You must read our note on Blue Chip Stocks now.
Details of our SEBI Research Analyst registration are mentioned on our website - www.equitymaster.com
Disclaimer: This article is for information purposes only. It is not a stock recommendation and should not be treated as such. Learn more about our recommendation services here...