Penny Stocks to Buy and Hold Beyond 2022
Apr 6, 2022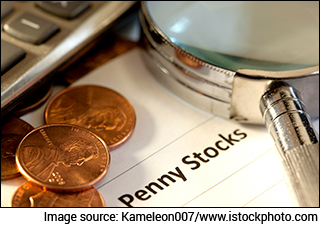 Penny stocks have been very popular among investors ever since the bull market began in 2020.
The retail crowd, especially, has taken a liking to these stocks. And the reason is not hard to find.
Penny stocks offer the chance to make quick profits in a short time.
Of course, these stocks are high risk. But retail investors seem to be fine with that. If the profits keep flowing in, they don't mind taking the risk.
But there is a problem with this kind of investing. It's not really investing.
Most investors are just punting on penny stocks. They're hoping the penny stock they bought goes up in price quickly. They're not concerned about anything else...like fundamentals.
Now this would be fine as pure speculation and nothing else. But many retail investors think they are really investing and not speculating in these stocks.
And that's dangerous.
Penny stocks are famous for going down just as fast as they go up...if not faster.
In a market crash, or God forbid, a bear market, these socks will be the worst hit. They will fall the most and fall the quickest.
It's common to see penny stocks fall more than 50% in a few weeks. A few days in some cases. There many cases of penny stocks falling more than 90%.
There is no doubt they can cause serious damage to your portfolio.
But there are always two sides to every coin.
Penny Stocks for Wealth Creation
Penny stocks can be huge wealth destroyers and huge wealth creators. There are numerous examples of today's bluechips - Titan, Bajaj Finance, Bharti Airtel - that were once penny stocks.
This is what every investor dreams of. Making a fortune with one great investment. One well-chosen penny stock can make a big difference to your net worth.
But the way retail investors are going about it, they won't be rolling in money anytime soon.
That's because most are investing in penny stocks for the short term. They don't mind holding these stocks if they're going up. But at the first sign of trouble, they want to exit.
This attitude is understandable. If you don't know what you're buying, it's best to exit when the seas get rough.
But this is not the way to make wealth changing profits in penny stocks. For that, you need to give them time to grow.
So the first thing to take away from this article is that you need to hold on to penny stocks for at least a few years if not longer.
If you're buying penny stocks today, you need to hold them beyond 2022.
But you can't just buy any penny stock and hope to do well. Hope is not an investing strategy.
And that's the second takeaway.
If you're buying penny stocks for the long term, you need to be very selective. You need to buy only the best penny stocks.
So how do you go about this? How can you pick the best penny stocks to hold beyond 2022?
Selecting Penny Stocks for the Long term
First things first.
To make money, you must first, not lose money.
Or as our co-head of research and safe stocks guru, Tanushree Banerjee, likes to say, 'To finish first, you must first finish'.
So start by weeding out the weak penny stocks. These are ones most likely to crash.
Use the following filters...
You can do this by avoiding i.e. filtering out all penny stocks with high debt.
In the case of largecaps, high debt usually means a debt-to-equity ratio of 1. But in the case of penny stocks, you must be more conservative.
# Avoid all penny stocks with a debt-to-equity ratio of 0.5 or higher
Next, make sure the underlying companies are profitable. You should filter out the ones with a red bottomline.
# Avoid all loss-making penny stocks
Next on your list should be cash flow. If a small company is struggling to make enough cash in its operations, it will have two options.
It can stay small.
Or it can take on debt to finance its growth.
Neither of these choices are appealing to you. So always pick penny stocks that make cash flows from its core operations.
# Avoid all penny stocks with negative cash flow from operations
A toxic trait of many stocks is promoter pledging. This is especially dangerous in the case of penny stocks.
If the market falls, stocks with promoter pledging will fall the hardest.
The best stocks are the ones with zero promoter pledging as well as a high promoter holding. The promoters should hold at least 50% of the shares. Higher the promoter holding, higher is the investor confidence.
# Avoid all penny stocks with pledged shares. Promoter pledging should be zero
# Avoid all penny stocks with promoter holding less than 50%
Next look for penny stocks that pay dividends.
This will give you confidence that the cash flows are real. It also shows the management's commitment to share profits with minority investors.
# Avoid all penny stocks that don't pay dividends
These are an excellent set of basic filters for penny stocks.
Use these filters on stocks with a price less than Rs 100 per share and a marketcap of less than Rs 10 bn. These are the 2 general thumb rules for classifying penny stocks.
You will get an initial filtered list of penny stocks.
From this list, you should focus on only those sectors you think you can understand. For example, if you think pharma is too complicated for you, then remove all the pharma stocks from your list.
The world's greatest invest Warren Buffett does this. He calls it his 'Circle of Competence'.
# Avoid all penny stocks from sectors you find too complicated to understand
Congratulations!
You now have a curated and personalised lit of penny stocks. You can now dig into this list to pick the best penny stocks to buy and hold beyond 2022.
You will do this by applying the following fundamental filters.
Last 10-years sales and profit growth greater that 10%

This is a good filter because it will weed out all the non-growing penny stocks.

Cash on the books greater than total debt

Current ratio greater than 1. Ideally greater than 2

These two filters will tell you the company's balance sheet is healthy, at least on a basic level.

The current ratio is simply the company's current assets (like receivables and inventory) divided by its current liabilities (like short term debt and payables).

Ideally, you should look for penny stocks with a current ratio greater than 2.

Return on Equity greater than 12%
This is the most important filter in many ways. Any business would want to make a return greater than the interest rate offered by banks, plus a premium.
12% is a good filter. If you use a higher number like 15%, you will get fewer stocks. If you use a lower number like 8% you will get more stocks. The choice is yours.
Well there you go!
This step-by-step process will get you started in your hunt for the best penny stocks to buy and hold beyond 2022.
Be sure to pick the ones to invest in after careful due diligence.
Happy Investing!