How HDFC Ltd-HDFC Bank Merger Will Impact Mutual Funds Returns
Apr 13, 2022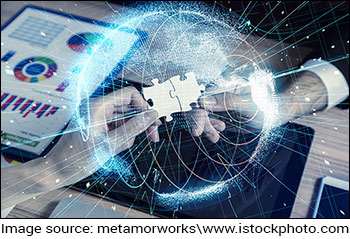 HDFC Bank has been the poster boy of India's retail banking revolution in the post-liberalisation era.
A nimble approach, high operational efficiency, sharp customer focus, professionalism, and good corporate governance record, made HDFC Bank one of the most popular banks in India.
They say a child most often picks up the qualities of his parents. HDFC Ltd, a pioneer of housing finance in India, has always stood by its core value of integrity, trust, transparency, and professional service. It played a pivotal role in seeding the culture and the success story of HDFC Bank.
Today, HDFC and HDFC Bank, often collectively referred to as 'HDFC Twins', have been multibaggers and evergreen stocks in the Indian stock markets.
And as you may be aware, HDFC Bank and HDFC have recently announced their mega merger plans.
--- Here's something interesting (Advt.) ---
Imagine Beating The Market By As Much As 70%
This is HUGE. That is the number one of our most premium and successful research services has achieved.
Mind you, it is a less known strategy to discover huge potential opportunities.
And to top it, it has a successful track record of over 15 years.
A track record that says this has the potential to beat the market by as much as 70%!
We think you should have access to it.
CLICK HERE TO GET YOUR ACCESS RIGHT NOW!
------------------------------
The scheme of merger of HDFC Ltd. and HDFC Bank
For every 25 shares of HDFC Ltd, the shareholders will receive 42 shares of HDFC Bank. In other words, shares held in HDFC Ltd will get cancelled. And HDFC will own 41% of HDFC Bank.
As of 1 April 2022, the marketcap of HDFC was Rs 5.26 lakh crore, and that of HDFC Bank was Rs 8.35 lakh crore. Everything else remaining constant, HDFC Bank might become the second-largest listed company in India post-merger.
As of 31 December 2021, the total net domestic advances of HDFC Ltd and HDFC Bank are to the tune of Rs 5.2 lakh crore and Rs 12.7 lakh crore, respectively. In other words, the combined book of net domestic advances is a massive Rs 17.9 lakh crore.
In contrast, State Bank of India's (SBI's) domestic advances are to the tune of Rs 22.6 lakh crore, and that of ICICI Bank stands at Rs 7.7 lakh crore as of 31 December 2021. This gives you an idea about how big the combined or the merged entity would become.
Moreover, mortgages account for just 11% of HDFC Bank's advances at present, whereas the loan book of SBI and ICICI Bank comprises 24% and 36% of mortgages, respectively. Post-merger, the combined or the merged entity will have 30%-35% of the mortgage portfolio.
As of 31 December 2021, HDFC Bank had 5,779 branches, whereas HDFC had a total of 651 interconnected offices. The merger of HDFC Ltd and HDFC Bank is expected to offer operational leverage and help disburse high-ticket loans potentially without compromising on the asset quality. Currently, nearly 90% of the Bank's branches are just 15-year-old.
At present, Current Accounts and Savings Account (CASA) deposits account for 47% of HDFC Bank's deposit mix. Post-merger HDFC Bank is expected to grow by cross-selling product offerings.
The cost of borrowings of HDFC Ltd is 8.09%. It will be interesting to see how this will be optimised going forward in the deposit/debenture maturity cycle by the merged entity.
The Capital Adequacy Ratio (CAR) of HDFC Bank currently is 19.5%, and that of HDFC is 22.4%. Thus, the CAR of the combined entity would be around 19.8%. This is expected to offer the merged entity a good cushion for high-ticket lending in the future.
Given the above data points and operational synergy the merged entity shall offer, the markets have reacted positively. Investors expect the deal to be a win-win situation for both the companies and create value for shareholders in the long run.
How this mega merger of HDFC and HDFC Bank will impact mutual fund investors?
Currently, a number of diversified equity schemes have exposure to the HDFC twins. As of 28 February 2022, 119 schemes had investments in HDFC Bank, and nearly 40 had allocated money to HDFC Ltd.
36 diversified equity schemes have exposure to both these companies. Notably, 20 diversified equity schemes have remarkable exposure of over 10% in HDFC twins.
These stats indicate that portfolio rebalancing on account of the mega merger of HDFC Ltd and HDFC Bank is unlikely to be significant at the mutual fund industry level.
However, actively managed diversified mutual fund schemes can't allocate more than 10% of their net assets to a single stock.
So, some of the diversified equity schemes, such as Motilal Oswal Focused 25 Fund, Indiabulls Blue Chip Fund, IDBI Focused 30 Equity Fund, Quantum Long Term Equity Value Fund, and Sundaram Large Cap Fund, which currently hold a remarkable double-digit exposure in HDFC twins, may have to trim their portfolios in the merged entity.
Table 1: Diversified Equity Funds with more than 10% exposure to HDFC Twins
Data as of 28 February 2022
(Source: ACE MF, PersonalFN Research)
Will HDFC and HDFC Bank merger affect the return prospects of diversified equity mutual funds?
This is the trickiest part. As of 31 March 2022, the combined weightage of HDFC Bank and HDFC is 14% in the Nifty 50 index.
We need to evaluate what the weightage of the merged entity would be in the index. Broadly, we expect it to be similar to what it is currently.
That being said, owing to the regulatory ceiling (of 10%) on single-stock exposure, funds with exposure to the merged entity may slow a bit on the returns. This is opposed to the current situation wherein they benefited by investing in both HDFC Ltd and HDFC Bank.
Moreover, owing to the processes, systems, strategy, and policies at the fund house level, if a decision is taken to have an exposure much less than 10% - say 4-5% - then it may have a further weigh down on the returns of those schemes. This is particularly true in the large-cap and/or large & mid-cap category.
Nevertheless, most fund managers are sanguine about the benefits of the merger of HDFC Ltd and HDFC Bank. They say it will unlock value for shareholders.
If the index generates returns and the merged entity massively outperforms its competitors, diversified equity funds owing to the mandatory regulatory cap of 10% holding in a single stock may underperform.
But if HDFC Bank underperforms post-merger, the same regulatory cap could safeguard the investors' interest.
At PersonalFN, we discourage our readers and investors to bet on mutual funds taking concentrated positions in anticipation of better performance.
We encourage them to optimally diversify their portfolio instead by taking into consideration their risk appetite, broader investment objective, the long-term goal/s, and time horizon to achieve those goal/s.
In the current market conditions, you may adopt a unique and time-tested 'Core & Satellite' strategy followed by some of the most successful equity investors across the globe.
The term 'Core' applies to the more stable, long-term holdings of the portfolio, whereas the term 'Satellite' applies to the strategic portion that would help push up the overall returns of the portfolio across market conditions.
The 'Core' holding should comprise around 65-70% of your equity mutual fund portfolio and consist of a Large-cap Fund, Flexi-cap Fund, and Value Fund/Contra Fund. The 'Satellite' holdings of the portfolio can be around 30-35%, comprising of a Mid-cap Fund and an Aggressive Hybrid Fund.
Having said that, a careful selection of mutual fund schemes is the key to driving the risk-adjusted return of the portfolio higher.
Happy Investing!
Disclaimer: This article has been authored by PersonalFN exclusively for Equitymaster.com. PersonalFN is a Mumbai-based Financial Planning and Mutual Fund research firm known for offering unbiased and honest opinions on investing.