Can Value Funds Always Create 'Value' for You?
Apr 14, 2022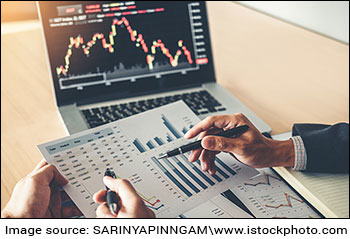 "The cynic knows the price of everything and the value of nothing," said Oscar Wilde, the famous Irish Poet and playwright.
The world of investing too has cynics. Unfortunately, people overemphasise on the 'price factor' in stock market, whether it's shares or equity mutual funds.
But legends like Benjamin Graham, Warren Buffett, and Charlie Munger have always focused on value instead. In the words of Warren Buffett, "Price is what you pay. Value is what you get".
This is pretty much what Buffett's guru, Benjamin Graham, explains in his book The Intelligent Investor.
---
"A stock is not just a ticker symbol or an electronic blip; it is an ownership interest in an actual business,
with an underlying value that does not depend on its share price."
---
Value investors and bargain hunters invest in businesses that are available at a discount to their true worth/fair value and then wait patiently to deliver true value in the long run.
--- Here's something interesting (Advt.) ---
Imagine Beating The Market By As Much As 70%
This is HUGE. That is the number one of our most premium and successful research services has achieved.
Mind you, it is a less known strategy to discover huge potential opportunities.
And to top it, it has a successful track record of over 15 years.
A track record that says this has the potential to beat the market by as much as 70%!
We think you should have access to it.
CLICK HERE TO GET YOUR ACCESS RIGHT NOW!
------------------------------
Value Funds too, follow this philosophy in their portfolio construction exercise. It's all about finding the hidden gems in the equity markets that offer a value proposition and potential appreciation in wealth.
As per SEBI norms, Value Funds are diversified equity-oriented mutual funds that are required to follow the value-investment strategy. They have to invest a minimum of 65% of its assets in equity and equity-related instruments across market capitalisations and sectors.
The market regulator has allowed mutual fund houses to offer either of value or contra style funds, but not both. The primary reason is the overlap: Contra style of investing is a subset of value investing.
Your 'core' equity portfolio holdings (as per your risk profile, investment objective, and time horizon) should ideally comprise at least one worthy Value Fund. Besides a Value Fund, you may also consider adding large-cap funds and flexi-cap funds among others in your core portfolio.
The term 'core' applies to the more stable and long-term holdings that are capable of performing well across market cycles and preferably should constitute up to 65%-70% of your overall equity portfolio.
Such portfolio construction with a good deal of diversification by including a Value Fund could possibly offer resilience to your equity portfolio.
That being said, keep in mind, a Value Fund may not create value for you always. It could take a long time to reap a sweet fruit.
This is because a Value Fund often tends to invest in out of favour companies that score high on the margin of safety and trade at low valuations but offer a value proposition.
While the entry price may be much lower than the intrinsic or fair value of the company, and they may be beneficiaries of re-rating, the time taken for the re-rating could be long. That's why you need to have a long time horizon of say at least 5-7 years when investing in Value Funds.
When do value funds underperform?
Value style underperforms when the market momentum is extremely strong, and the environment is in favour of growth investing. This is when investors are usually willing to pay a higher price in anticipation of higher growth or return on investment.
Take the case of the ongoing bull phase for instance. In general, the small-caps and mid-caps have fared better, and as a result, the small-cap, mid-cap, and flexi-cap funds have noticeably outperformed the Value Funds.
But, it's noteworthy that many smaller companies also passed the test of value investing when the Indian equity markets corrected by over 20% at the start of the COVID-19 pandemic in India, in March 2020.
Value investing underperformed the broader markets when only a handful of stocks drove the index returns (just as they did during the latter part of the bull market phase between 2016 and 2020).
During such phases, investors tend to chase stocks showing earnings visibility and riding the high growth momentum.
How have Value Funds fared across market cycles?
Mostly, Value Funds have done well across market phases, but not all have been consistent. This shows your choice of a value fund is equally crucial.
Table 1: Top Performing Value Funds During Bull Market Phases

Table 2: Top Performing Value Funds During Bear Market Phases

ICICI Prudential Value Discovery Fund is the largest value fund. It has an AUM (Asset Under Management) of Rs 22,574 crore as per the portfolio as of 28 February 2022.
The fund's portfolio construct might give you a good idea about the preferences of Value Funds that stick to the tents of value investing, such as margin of safety and intrinsic value among others.
The fund is overweight on pharma and power sector companies and underweight on Information Technology (IT), which is one of the most favourite sectors of the market at present. The fund has invested in overseas equity as well.
The fund has shown the courage to invest in companies that have lost their shine due to ESG investing. For instance, the fund's top pick NTPC is India's largest thermal power producer, although, it's now working on ambitious plans for renewable energy.
The fund has cautiously avoided investing in the Indian arm of multi-national companies. It has preferred to invest in the parent companies instead, which have a considerable valuation differential.
Unilever Plc., a portfolio constituent of ICICI Prudential Value Discovery, trades at a P/E multiple of 15 times FY21 earnings. However, Hindustan Unilever trades at a P/E of 55.
Some Value Funds, such as the Templeton India Value Fund have improved their performance with time. Launched in September 2003, the fund was a laggard during its initial phases. However, its performance during the recent bullish market phases demonstrates how a value fund can benefit from re-rating.
Templeton India Value Fund held 30.5% exposure to the banking sector of which 8% belonged to PSU banks as per its portfolio as of 28 February 2022. It has taken an underweight position in IT by investing only 6% of its portfolio in just a couple of stocks. The fund has also allocated 3.7% to REITs & InvITs.
If a Value Fund dares to go against the crowd, you must show courage across market phases. Take the example of Quantum Long Term Equity Value Fund which was launched in March 2006.
Since its inception, the fund has avoided investing in some of the index heavy companies on the governance issues even when that meant sitting out of massive rallies in some of the bluest of the blue-chip companies.
The fund has preferred to invest in companies offering high safety margins and having a clean record of governance. It's taken bold contra calls even when it negatively affected its short-term performance.
For instance, Quantum Long Term Equity Fund has 9.8% exposure to automobiles, a sector that is facing a lot of headwinds these days. However, such unpopular investment calls have helped the fund navigate through bearish phases and outperform the broader markets.
Some Value Funds are as old as India's liberalisation reforms, and their performance remains impressive. Launched in February 1994, HDFC Capital Builder Value Fund now has a track record of almost three decades. It's another fund that has generated stable returns across market phases.
However, recently, it's been holding a sizable chunk in popular sectors such as IT and private banking and relying on smallcap and midcap space to find value.
Then there are some value funds such as the IDFC Sterling Value Fund, which has shown the timing of launch doesn't matter over the long term if the fund manager respects valuations.
IDFC Sterling Value Fund was launched in March 2008, when the previous multi-year bull market appeared tired and exhausted.
The fund seems to be managing risks through ample diversification across sectors, themes, and market capitalisation. The fund has made interesting portfolio choices.
As per the portfolio as of 28 February 2022, the fund held midcap and smallcap-dominated portfolios. No sector in IDFC Sterling Value Fund's portfolio contributes more than 10% except financials, which means it holds a well-diversified portfolio.
Will value funds outperform in 2022?
With rising geopolitical tensions due to the Ukraine-Russia war, inflation increasing, hawkish monetary policy stance of the Federal Reserve, and possible impact on economic growth; wealth creation in equities may not be easy in 2022. The bulls may be deterred.
The liquidity-driven rally of the past two years helped Private Equity (PE) funds, Venture Capital (VC) firms and promoters of certain companies to dilute their stakes by tapping the primary market route. Many of those businesses don't have proven business models but have been very popular.
Now with liquidity tapering, with central banks beginning to normalise the monetary policy in an attempt to counter inflation, the raging bulls may slow down a bit.
In 2022, your patience and perseverance will be the key. The recent crash in some overvalued stocks, including some of the recently listed companies, shows how vulnerable the phase of risk-aversion could be for expensive growth stocks. Thus Value Funds would be a better fit in your portfolio.
Remember, when markets take bigger risks, growth outperforms. When markets turn cautious, value investing tends to do well. Hence, ensure you hold an all-weather portfolio with a mix of growth as well as Value Funds.
Happy Investing!
Disclaimer: This article has been authored by PersonalFN exclusively for Equitymaster.com. PersonalFN is a Mumbai-based Financial Planning and Mutual Fund research firm known for offering unbiased and honest opinions on investing.