Apr 17, 2023 - 5 Things to Know about NTPC Green Energy IPO
5 Things to Know about NTPC Green Energy IPO
Apr 17, 2023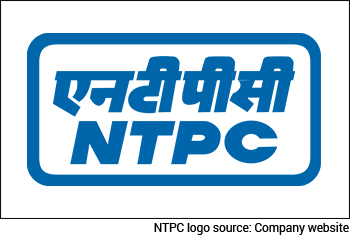 What does a foodie love the most? The answer is pretty simple - a plate of hot sizzling food.
Similarly, a traveler loves to explore new cultures and experience the world's beauty. An artist finds solace in their craft, expressing their emotions through various forms of art.
Every individual has their passion. It's what drives them to pursue their dreams and find happiness in their unique way.
Whether it's a foodie relishing a delicious meal, or an investor growing his wealth by taking exposure to a growing sector, each one holds its significance and adds a unique flavor to life.
When we talk about the fastest growing sectors, green energy is on top of the list. The recent focus on climate protection has given a major boost to the Indian green energy sector.
India has become the fastest country in terms of renewable energy capacity addition among major economies that added over 100 Gigawatts of renewable energy capacity by the end of 2021 with the vision of 500 gigawatts by 2030.
India now has the lowest cost for large-scale solar power in the world - another spectacular achievement of its traditional skill at supply-side process innovation.
No wonder, India has tremendous potential to become a powerhouse in green energy space.
It must be pointed out that India achieved the target of 40% of contributions from non-fossil fuels in the installed electricity capacity nine years before the target date.
As a result, India is now a global leader in renewable energy with the third-largest production of renewable energy in the world, fourth-largest installed wind power capacity and fifth-largest installed solar power capacity.
Thus, it would not be an overstatement to say that India's green energy sector is hot. Retail investors are looking forward to investing in this space.
It looks like investors may just come across a new opportunity soon. The green energy arm of India's largest power company, NTPC may soon come out with its initial public offering (IPO).
Before the IPO hits the market, let's take a look at the facts and opportunities the NTPC Green Energy IPO presents.
#1 About NTPC
NTPC, formerly known as National Thermal Power Corporation, is an Indian central public sector entity under the ownership of the Ministry of Power, government of India.
As the name suggests, it is engaged in the generation of electricity and allied activities. The company is headquartered in Delhi.
NTPC is India's largest power utility with an installed capacity of 71,644 MW including JVs. It plans to become a 130 GW company by 2032.
#2 About NTPC Green Energy
Formed on 7 October 2020, NTPC Renewable Energy was a wholly owned subsidiary of NTPC. It was formed with the objective to accelerate the renewable energy growth of the company and increase the green footprint.
NTPC Renewable Energy was taking up large solar, wind, and hybrid projects all over the country and developing gigawatt-scale renewable energy parks and projects in different states. In addition to this, green hydrogen-based mobility and ESG projects were also being pursued.
Later, in April 2022, NTPC Green Energy was incorporated to consolidate NTPC's renewable energy portfolio under one umbrella entity.
This scheme was implemented as a part of the corporate business plan of the NTPC group to provide an impetus to its focus on achieving the 60 GW renewable energy capacity target by financial year 2032.
On 8 July 2022, a share purchase agreement was executed to transfer 100% equity shareholding of NTPC Renewable Energy to NTPC Green Energy. One business transfer agreement was also executed to transfer 15 assets of NTPC Renewable Energy to NTPC Green Energy.
The transfer of assets and equity was completed on 1 March 2023.
The National Monetization Pipeline of the government of India facilitated the consolidation as a means to monetize and unlock the value of the country's assets.
Thus, NTPC Renewable Energy is now a subsidiary of NTPC Green Energy.
#3 Special Waiver for NTPC Green Energy
NTPC is a Maharatna CPSE. The board of a Maharatna CPSE can make equity investments to undertake financial joint ventures, wholly owned subsidiaries, and mergers and acquisitions in India and abroad, subject to a ceiling of 15% of the net worth of the concerned CPSE, limited to Rs 50 billion (bn) in one project.
However, recently, the government allowed an exemption for these limits to NTPC and NTPC Green Energy.
On 17 March 2023, the cabinet committee on economic affairs, chaired by prime minister Narendra Modi, granted an exemption to NTPC from the above guidelines for making an investment in NTPC Green Energy.
The committee also exempted NTPC Green Energy's investment in NTPC Renewable Energy and its other JVs/subsidiaries subject to a ceiling of 15% of its net worth beyond the monetary ceiling of Rs 50 bn to Rs 75 bn, towards achieving a target of 60 GW renewable energy capacity by NTPC.
The exemption given to NTPC will aid in improving India's global image as a green economy. It will also decrease India's dependency on conventional sources of energy by diversifying India's energy generation and will also decrease the country's coal import bills.
#4 IPO Details
In order to fulfil its green energy goals, NTPC was looking to raise funds through a strategic investor or an IPO. Last year, NTPC proposed to raise Rs 20 bn equity through a private placement that would be followed by an initial public offering by its green energy arm.
To raise funds, NTPC issued a tender inviting expression of interest. The offer drew initial interest from 13 companies, including Brookfield Asset Management, Canada Pension Plan Investment Board, and Abu Dhabi National Energy.
Out of these 13, only three companies - Petronas, Indian power lender REC, and gas retailer Indraprastha Gas put in their final bids.
Out of the three, Petronas emerged as a top bidder. According to media reports, the Malaysian investor offered Rs 30 bn for a 20% stake in the company.
Reportedly, after getting the final bids, there were further negotiations to up the value, but the (highest) bidder retracted it. Petronas said the stake was too small and won't give it a seat on the unit's board.
Now that the bid is withdrawn, the power company is looking to raise funds through an IPO. According to reports, NTPC may come out with NTPC Green Energy's IPO in the next one year by financial year 2023-24.
#5 How NTPC Green Energy is leveraging the opportunity...
India has committed to reducing the emissions intensity of its GDP by 45% by 2030 and achieving about 50% cumulative electric power installed capacity from non-fossil fuel-based energy resources by the same timeline.
With a share of 17% of the installed capacity, NTPC contributes nearly 24% of the total electricity produced in India. Thus, adopting non-fossil-based energy production for NTPC is inevitable to meet the overall green energy goals of India.
NTPC is gearing up to adopt the same. It has set an ambitious target of building a renewable generation portfolio of 60 GW over the next decade to aggressively pursue its green-energy business.
NTPC Green Energy will drive India's largest power producer's clean energy programs and it has already taken steps in that direction.
Last month in March 2023, NTPC Green Energy signed a joint venture agreement with the Indian Oil Corporation (IOCL) for setting up renewable energy projects to meet the round-the-clock power requirement of IOCL refineries.
According to the company's management, the joint venture will enable both companies to meet the government's clean energy targets in their respective core businesses.
NTPC Green Energy has also signed a memorandum of understanding (MoU) with Hindustan Petroleum Corporation (HPCL) for the development of renewable energy-based power projects. The company will also supply 400 MW round the clock to HPCL under the MoU.
Conclusion
Last year in November, a green energy subsidiary company - Inox Green Energy - came out with its IPO.
The IPO of Inox Green Energy received lackluster response from retail investors. It was subscribed 1.6 times and the shares were listed at a discount on listing day.
Ever since its listing, Inox Green shares have tumbled over 30%. Ouch!
Inox Green Energy is a subsidiary of Inox Wind. Inox Green Energy provides exclusive operation and maintenance (O&M) services for all WTGs sold by Inox through the entry of long-term O&M contracts between the WTG purchaser and itself for terms which typically range between 5 to 20 years.
The IPO structure of Inox Green Energy and NTPC Green Energy is quite similar, which makes one wonder whether NTPC Green Energy's IPO will have the same fate...
It is pertinent to note that Inox Wind - the parent company was suffering from weak business when it came out with the subsidiary's IPO. And Inox Wind has remained in the news for the wrong reasons in the past.
However, NTPC is a much bigger entity which has a decent financial performance to boast about.
Thus, while the IPO structure may seem the same, the nature of the parent companies is very different.
Being a PSU, NTPC Green Energy would receive strong government support which was missing for Inox Green Energy.
From the performance of its parent company for the past couple of quarters, it seems like NTPC Green Energy is positioned to play out better than last year's green energy IPO.
However, investors will have to wait for more details to make an investment decision.
Investment in securities market are subject to market risks. Read all the related documents carefully before investing
Want to Grow Your Wealth With Safe Stocks?
If you want a simple, safe, and hassle-free approach to long term wealth building...
Without having to worry about negative news or every little downswing in the market...
And without having to worry whether your investments will actually "deliver"...
You must read our note on Blue Chip Stocks now.
Details of our SEBI Research Analyst registration are mentioned on our website - www.equitymaster.com
Disclaimer: This article is for information purposes only. It is not a stock recommendation and should not be treated as such. Learn more about our recommendation services here...
FAQs
Which are the best performing IPO stocks in India right now?
As per Equitymaster's Stock Screener, these are the best performing IPO stocks right now -
These companies have been ranked as per the gains they have delivered to investors since listing.
Remember, it's not easy to identify future multibagger stocks, but if you do it carefully and with due diligence, you can find high growth companies which can turn out to become future multibaggers.
How should you go about investing in the best performing IPO stocks in India right now?
The best performing IPOs have already delivered outsized returns. So there is a good chance these stocks might be overpriced.
Before you invest your hard-earned money, make sure you check out the valuations first. Studying the business is equally important. One should only invest in fundamentally strong stocks with bright prospects.
What is GMP?
GMP stands for grey market premium. It is the amount, over and above the issue price, that traders are willing to pay or ask for to trade IPO shares. The GMP can tell you how an IPO will perform on its listing day.
If you are applying for an IPO, take a look to see what could happen on listing day. But remember GMP shouldn't be the only factor influencing your decision on whether or not to hold or exit the stock.
If you are an investor, then we would say take the GMP with a pinch of salt. A factor as volatile as GMP can't be a deciding factor.
Therefore, you should never apply for an IPO just because it commands a good GMP. You should apply for an IPO because you believe in the company's earning potential. Hence more weightage should be given to the fundamentals of the company.
What is an IPO Price Band?
IPO Price Band is the price range within which investors can bid for the shares. The minimum price is called the floor price and the maximum price is called the cap price.
In case the company revises the price band, the offer period gets extended for at least three additional working days.
Any revision in the price band and the revised offer period, if applicable, is shared by notification to the stock exchanges by issuing a press release and on the websites of the book running lead managers.