GMP to Financial Performance: 5 Things to Know About Rainbow Children's Medicare IPO
Apr 25, 2022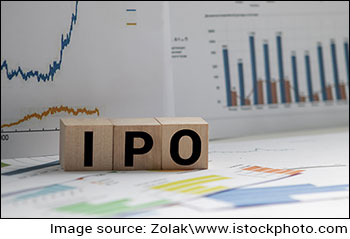 According to Bloomberg data, global initial public offerings (IPO) have plunged 70% in the March 2022 quarter after posting record numbers in 2021.
This is because instability has stirred up by the Russia-Ukraine war and high inflation continues to stifle risk appetite.
But with two IPOs and around Rs 30 bn at stake, traffic on the Indian primary market is set to increase this week.
One of the IPO coming out this week is of Rainbow Children's Medicare, which will open for subscription on 27 April 2022.
Here are some details about this IPO...
Issue period: 27 April 2022 to 29 April 2022
IPO size: Rs 16 bn (fresh issue worth Rs 2.8 bn and offer for sale (OFS) of 24 m existing shares aggregating Rs 13.2 bn)
Price band: Rs 516 to Rs 542 per equity share
Bid lot: 27 shares and in multiples thereof
Application limit: Minimum one lot and maximum thirteen lots
Face value: Rs 10 per equity share
Objects of the issue: The company will spend Rs 400 m towards early redemption of non-convertible debentures (NCDs), and Rs 1.7 bn of capital expenditure towards setting up new hospitals and purchase of medical equipment for such new hospitals. The OFS money will go to the selling promoters and shareholders.
The company has reserved 0.3 m equity shares out of the total offer, for its employees. A Rs 20 discount per share on the final issue price will be given to participating employees.
The stock will tentatively get listed on exchanges (Bombay Stock Exchange and National Stock Exchange) by 10 May 2022.
Here are 5 things to know...
#1 About the company
Backed by the UK-based development finance institution, British International Investment Plc, Rainbow operates a multi-speciality pediatric, obstetrics, and gynecology hospital chain in India, with strong clinical expertise in managing complex diseases.
The organisation provides services like infant and pediatric intensive care, pediatric multi-specialty services, pediatric quaternary care, obstetrics and gynecology, routine and complex obstetric care, multidisciplinary fetal care, perinatal genetics, and fertility care.
Founded in 1999, Rainbow started off as a 50-bed pediatric hospital in Hyderabad, Telangana.
Under the leadership of Dr Ramesh Kancharla, the founding promoter, it currently operates fourteen hospitals and three clinics in six cities in India.
As of December 2021, Rainbow has a total bed capacity of 1,500 beds, with 641 full-time doctors, and 1,947 part-time/visiting doctors.
The company insists on successfully executing a hub-and-spoke model in Hyderabad and is implementing a similar model in Bengaluru.
Rainbow plans to clone the model in Chennai and New Delhi-NCR, where it already has hub hospitals, by adding spokes.
Going ahead, it might look to extend the hospital network through the acquisition of brownfield assets or the development of greenfield assets.
#2 Financials at a glance
For the nine-month period ended December 2021, the organisation posted a 228% year-on-year (YoY) growth in profit at Rs 1,264 m while revenue increased 56.6% to Rs 7.6 bn.
As of December 2021, the company's consolidated borrowings (both current and non-current) stood at Rs 406.8 m.
Financial Snapshot - Rainbow Children's Medicare Ltd
| Particulars (Rs m) | 31-Mar-21 | 31-Mar-20 | 31-Mar-19 |
| --- | --- | --- | --- |
| Revenues | 6,603.10 | 7,297.40 | 5,511.40 |
| Revenue Growth (%) | -9.50% | 32.40% | |
| | | | |
| Expenditure Before Tax | 6,046.10 | 6,363.80 | 4,936.20 |
| % of Total Income | 91.60% | 87.20% | 89.60% |
| | | | |
| Net Profit | 395.7 | 553.4 | 445.9 |
| Net Profit Margin (%) | 5.90% | 7.60% | 8.10% |
| | | | |
| Net Worth | 4,454.70 | 4,045.10 | 3,712.60 |
| Return on Net Worth (%) | 8.90% | 13.70% | 12% |
| | | | |
| Basic Earnings per share (EPS) | 4.36 | 5.98 | 4.83 |
Data Source: Company's Red Herring Prospectus (RHP)
For more details, check out Rainbow's RHP.
#3 Peer Comparison
Apollo Hospitals, Fortis Healthcare, Narayana Hrudayalaya, Max Healthcare Institute, and Krishna Institute of Medical Sciences are the company's listed industry competitors.
Comparative Analysis
Data Source: RHP
#4 Arguments in favour of the business
Strong growth perceived

According to rating agency CRISIL Research, the pediatric healthcare market in India is set to reach Rs 2.1 tn and the maternity healthcare market to reach Rs 593 bn, by the end of financial year 2026.

This respectively implies 13% and 9.4% CAGR (compound annual growth rate) from the market valuations as of March 2021.

Growth for the firm has a proven track record, with nearly 300 beds and 4 hospitals added between March 2019 and December 2021.

The company had the highest number of hospital beds among comparable players in the maternity and pediatric healthcare delivery sector, as of March 2021.

Operational and financial excellence

The hospital provides integrated and absolute perinatal care, using synergies between pediatric and obstetrics, and gynecology services.

The hub-and-spoke model while generating synergies also provides accessibility of care resources and better treatment to patients across cities.

Strong institutional backing where British International Investment plc has a 30.5% stake in the company.

Experienced management team

Dr Ramesh Kancharla is the chairman and managing director of the company with over 3 decades of experience in the pediatric background.

Dr Dinesh Kumar Chirla is the whole-time director of the company with 31 years of experience in the field of pediatrics.
#5 Risk factors
The healthcare industry is highly regulated along with required compliance with safety and environmental laws. Any adverse changes could affect the business, results of operation, and cash flow.
Revenues are highly dependent on hospitals in Hyderabad and Bengaluru. Inpatient and Outpatient volumes in these cities accounted for 81.9% and 78.9% of aggregate volumes in the fiscal years 2020 and 2021 respectively.
Absence of definitive agreements for setting up the proposed new hospitals.
Seasonality in business: The company typically has fewer patient visits from March to May, which are the school examination and vacation periods.
Rainbow faces intense competition from other healthcare service providers and business depends on the strength of its brand and reputation.
Outstanding legal proceedings of Rs 253.8 m against the company.
Decent Grey Market Premium (GMP)
Given the heavy selling witnessed in the last two trading sessions last week and weak global cues, the company's grey market premium has been nosediving.
Rainbow's shares were trading in the grey market at a premium of Rs 35 on 24 April 2022, down by Rs 17 from its debut of Rs 52 on 22 April 2022.
What response the IPO gets in this choppy market remains to be seen.
We will keep you updated on the latest developments from this space. Stay tuned.
Happy Investing!
Disclaimer: This article is for information purposes only. It is not a stock recommendation and should not be treated as such. Learn more about our recommendation services here...