Apr 26, 2023 - 5 Best Long Term Companies of 2023
5 Best Long Term Companies of 2023
Apr 26, 2023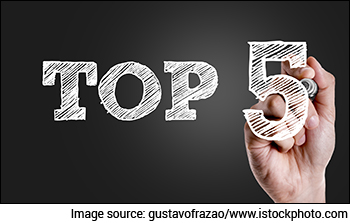 'The stock market is a device for transferring money from the impatient to the patient.' - Warren Buffett
The stock market is not a kind place for speculators and gamblers.
Those who don't understand the fundamentals of the listed companies they're trading in will end up losing their money.
So it should be no surprise to hear the old stock market saying that more than 90% of traders lose money in the long term. We would go further and say that most of the remaining 10% don't make enough for a good lifestyle.
In fact, less than 1% of traders make enough profits to justify taking up trading in the first place. Even these traders are at risk of losing their capital at any time. And only a small fraction of this 1% will actually get rich from trading in the long term.
Their numbers are negligible compared to the sheer number of traders in the market. Yet almost every trader thinks they can beat these odds and get rich by trading in stocks. This is a fallacy.
But it's not a reason to be disappointed. There is a simple way to beat the odds and beat the market too. To do that you need to become a long term investor.
In this regard, the Buffett quote above is particularly illuminating. The stock market rewards those who successfully apply the rules of long-term investing.
So if you are ready to take the plunge as a long-term investor, the first question on our mind should be, what kind of stocks make good long-term investments.
Here's it's important to keep the basics in mind. Stocks are not pieces of paper. The represent ownership in a business. Thus the best stocks for long term investing will be of those companies that do the best over the long term.
For example, when Amazon, Google, and Apple became the biggest companies in the world, the wealth of long-term shareholders multiplied many times over.
So with that in mind, here we present our 2023 list of companies with the best fundamentals for the long term.
Please note these are not stock recommendations.
Asian Paints
From humble beginnings in a small garage in the year 1942, Asian Paints became the largest paint company in 1967, and has maintained its leadership position for the last 55 years.
Asian Paints is one of the finest paint companies in India. It manufactures various products, including varnishes, enamels, lacquers, surfacing preparation, organic composite solvents, and thinners. It's present in more than 60 countries across the globe.
The company is known for its supply chain strategy. It removed all channel partners and reached out to paint dealers and mom-and-pop stores directly to sell its products.
It has more than 145,000 touchpoints and over 70,000 dealers selling its products. This extended market reach explains why Asian Paints has close to 50% market share in the organised market.
After establishing itself in the paint industry, Asian Paints has also successfully ventured into the home decor and interior design business too.
While competition will pick up in the sector with the entry of Grasim by the end of this financial year, Asian Paints stands as the strongest player by far in the sector.
The increased competition will hurt the weaker firms in the long term. But once the dust settles, Asian Paints will likely come out on top. Its balance sheet strength, strong control over costs, and the quality of the management, pretty much guarantees this outcome.
In the short term too the company's margins are improving due to a decline in input prices as well as a pickup in rural demand.
To know more about Asian Paints, checkout its factsheet and latest quarterly results.
Conclusion
We have often heard stories on how investing in share markets have led to unbelievably high returns. Investors are fascinated by the multibagger returns that fundamentally strong stocks keep on delivering.
But the most important aspect of investing is often ignored, i.e. the time horizon. History is proof that some of the largest gains have come from investing in long-term stocks.
The key to finding the best long-term stocks is to look at all the aspects of the company. You need to look at the growth opportunities for both revenues and profits, quality of the management, financial performance, track record of dividends, and much more.
Consider all these points holistically. The best stocks for the long term are the ones that have a tick mark against all of them.
We think this list of 5 stocks can get you started on your journey to become a long-term investor.
Happy investing!
Investment in securities market are subject to market risks. Read all the related documents carefully before investing
Want to Grow Your Wealth With Safe Stocks?
If you want a simple, safe, and hassle-free approach to long term wealth building...
Without having to worry about negative news or every little downswing in the market...
And without having to worry whether your investments will actually "deliver"...
You must read our note on Blue Chip Stocks now.
Details of our SEBI Research Analyst registration are mentioned on our website - www.equitymaster.com
FAQs
How long should we hold stocks?
The strategy behind long term investing is to hold on to stocks for a period of more than three years, or possibly more than five years.
Three years or five years sounds like a long period when one dives into the stock market. That's because most investors are looking to make a killing in the short term.
But that's the difference between a trader and an investor.
There are retail investors who choose to invest in fundamentally strong stocks and remain invested for the long haul. This can even mean a period of 3, 5, 10 or more years.
Which are the best long-term stocks?
The best long-term stocks are those that compound wealth that could last you for generations.
For this, you need to buy great companies at a reasonable price and hold on to them 'forever'.
Asian Paints is a classic example that embodies the true spirit of a 'Forever Stock'. Had anyone invested Rs 500 in the company when it went public in 1982, the value of the holding would be as much as Rs 10 m today.
To know about more such companies, check out our recommendation service - Forever Stocks.
What is value investing?
Value investing is an investment approach that allows one to profit from undervalued stocks. It is based on the idea that each stock has an intrinsic value, i.e. what it is truly worth.
Through fundamental analysis of a company, we can determine what this intrinsic value is.
If the intrinsic value is higher than the actual stock price of the company, then the stock offers an investment opportunity. It's like buying a Rs 100 note, for Rs 80.
Conversely, if the intrinsic value is lower than the current market price, then the stock is 'over valued' and should be avoided. Think a Rs 100 note selling for Rs 120.
Does value investing still work?
Value investing continues to be a reliable way for investors to make healthy returns.
Investors just have to be patient with their investments as value investing may not work well in all phases of the market.