Campus Activewear's GMP Strengthens. 5 Key Details About the IPO
Apr 27, 2022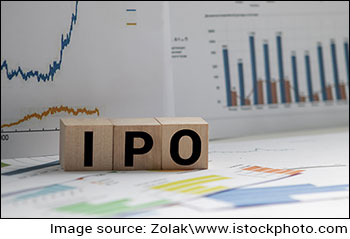 With three large IPOs and around Rs 240 bn at stake, the Indian primary market is buzzing hot this month.
Among them, Campus Activewear's IPO opened for subscription yesterday.
Here are some details about this IPO...
Issue period: 26 April 2022 to 28 April 2022
IPO size: Rs 14 bn (offer for sale (OFS) of 47.95 m existing shares)
Price band: Rs 278 to Rs 292 per equity share
Bid lot: 51 shares and in multiples thereof
Application limit: Minimum one lot and maximum thirteen lots
Face value: Rs 5 per equity share
Objects of the issue: Since it is entirely an OFS, the company will not receive any money rather it will go to the selling promoters and shareholders.
Promoters, Hari Krishna Agarwal and Nikhil Aggarwal, will sell 12.5 m equity shares in the OFS, whereas TPG Growth III SF will offload up to 29.1 m shares, and QRG Enterprises up to 6.05 m shares.
Campus' maiden offer constitutes 15.8% of the post-issue equity. Promoters will continue to hold a 74.1% stake after the offer.
The company has reserved 0.2 m equity shares out of the total offer, for its employees. A Rs 27 discount per share on the final issue price will be given to participating employees.
Allotment of IPO shares is likely to be finalised on 4 May 2022, while the initiation of refund will kick off from 5 May 2022.
The stock will tentatively get listed on exchanges (Bombay Stock Exchange and National Stock Exchange) by 9 May 2022.
Here are 5 things to know about the IPO...
#1 About the company
Headquartered in Delhi, Campus Activewear manufactures and distributes a variety of footwear.
Campus Activewear claims to be India's largest sports and athleisure footwear brand by value and volume in financial year 2021.
According to its filing, market share for financial year 2021 stood at 17%. It's among the few domestic brands in the sports segment which is dominated by international peers.
The company sold 13 m pairs in fiscal 2021 and 13.65 m in nine months ended December 21. The average selling price rose to Rs 615 from Rs 533 in financial year 2021.
The company sells its products through both online and offline channels. As of December, the company had 425 trade distributors fulfilling orders of over 19,200 geographically mapped retailers across India.
Apart from its e-commerce website, the company has extended its online presence through Flipkart, Myntra, Udaan, and Fynd.
Campus generated 67.7% of sales through trade distributors and 32.3% of sales online in nine months through December.
The company witnessed its online sales jump to around Rs 4 bn, in nine months ended December, primarily driven by small-town shoppers.
The company has its manufacturing facilities in Dehradun, Baddi, Ganaur, and Haridwar with an annual capacity to assemble 28.8 m pairs.
#2 Financials at a glance
For the quarter ended March 2022, the athleisure brand clocked in a profit after tax (PAT) of Rs 268.6 m. This came in much lower compared to the same quarter last year when it reported Rs 623.7 m PAT.
As of December 2021, the company's total borrowings stood at Rs 1.7 bn.
Financial Snapshot - Campus Activewear Ltd
| Particulars (Rs m) | 31 March 2021 | 31 March 2020 | 31 March 2019 |
| --- | --- | --- | --- |
| Revenue From Operations | 7,112.8 | 7,320.4 | 5,948.7 |
| Revenue Growth (%) | -2.8% | 23.1% | |
| | | | |
| Expenditure Before Tax | 6,451.4 | 6,353.6 | 5,303.7 |
| % of Total Income | 90.2% | 86.5% | 88.9% |
| | | | |
| EBITDA | 1,198.1 | 1,383.3 | 1,018.6 |
| EBITDA Margin (%) | 16.8% | 18.9% | 17.1% |
| | | | |
| Net Worth | 3,126.3 | 2,847.5 | 2,017.7 |
| Return on Net Worth (%) | 8.6% | 21.6% | 19% |
| | | | |
| Basic Earnings per share (EPS) | 0.88 | 2.05 | 1.28 |
Data Source: Company's Red Herring Prospectus (RHP)
For more details, check out Campus Activewear's RHP.
#3 Peer comparison
Bata India and Relaxo Footwears are the company's listed industry competitors.
Comparative Analysis
Company
Total Income (2021)
(Rs m)
EPS (Basic) (Rs)
Return on Net Worth (%)
NAV per equity share (Rs)
Campus Activewear Ltd.
7,150.8
0.88
8.6%
10.29
Bata India Ltd.
18,025.7
(6.95)
(5.1%)
136.79
Relaxo Footwears Ltd
23,819.2
11.74
18.5
63.29
Data Source: RHP
The company also faces competition from Indian companies like Metro Brands, Khadim India, and Liberty Shoes.
#4 Arguments in favour of the business
Operational superiority

The manufacturing facilities have the ability to scale up annual capacity to assemble 35.5 m pairs a year.

The integrated manufacturing capability is difficult to replicate. The company is also backed by a robust supply chain having an omnichannel sales and distribution network with a pan-India presence.
Strong growth prospects

The Indian sports and athleisure segment is expected to benefit from increasing health awareness, rising levels of disposable income in India, favourable trends in Indian demographics such as an increasing population of young adults, and the growing demand for women's footwear.

The company has a strong presence, accumulating nearly 70% of sales, in tier 2 and 3 cities.

Campus has shifted its focus towards the premium category and is diversifying through targeted product development.

The company further plans to extend and deepen its omnichannel experience and focus on investments to further integrate its supply chain.

Continued focus on digitisation to sharpen product focus and drive retail sales will help the company further propel its operational and financial performance.
Experienced Management Team

Hari Krishan Agarwal is the chairman and managing director of the company with over 3 decades of experience in the footwear industry in India.

Nikhil Aggarwal is a whole-time director of the company with 14 years of experience in the footwear manufacturing and trading sector.
#5 Risk factors
The sports and athleisure footwear industry is highly competitive, with a strong presence of international players like Puma, Adidas, Reebok, etc.
The company is highly reliant on trade distribution and direct-to-consumer channels for the majority of sales.
The Covid-19 pandemic has had and is expected to continue having an adverse effect on the business.
Environmental regulations monitored by governmental authorities like pollution control boards can impose costs and limitations on operations.
Failure to effectively promote or develop the brand could materially and adversely affect business performance.
Pricing pressure from customers may affect gross margin, profitability, and ability to increase prices.
Grey market premium (GMP) rises
The shares were trading in the grey market at a premium of Rs 72 yesterday, which means the grey market is expecting this IPO to list at around Rs 364.
Today, Campus Activewear share price is trading at a premium of Rs 100 in grey market. This indicates there's a lot of demand for shares.
Many analysts have given a subscribe rating to the IPO given the reasonable pricing, attractive valuation, and competitive advantage in a fast-growing footwear segment.
IPO Subscription Status as of 26 April 2022
Campus Activewear has garnered over Rs 4.2 bn from anchor investors.
The company has decided to allocate 14.3 m equity shares to anchor investors at Rs 292 apiece.
Abu Dhabi Investment Authority, Fidelity Funds, Nomura, Societe Generale, BNP Paribas Arbitrage, and Goldman Sachs (Singapore) Pte are among the anchor investors.
As per the data on BSE, the IPO was subscribed 1.17 times as of 4.30 pm on Day 1.
The portion for retail investors sailed through and was subscribed 1.81 times while the non-institutional investors segment received bids 1.14 times.
However, qualified institutional buyers subscribed to only 9% of shares reserved for them.
We will keep you updated from this space. Stay tuned.
Since you're interested in IPOs, check out the current IPOs and upcoming IPOs on our website.
Happy Investing!
Disclaimer: This article is for information purposes only. It is not a stock recommendation and should not be treated as such. Learn more about our recommendation services here...