Apr 27, 2022 - All You Need to Know About the LIC IPO's Lot Size, Face Value, Price Band, and More...
All You Need to Know About the LIC IPO's Lot Size, Face Value, Price Band, and More...
Apr 27, 2022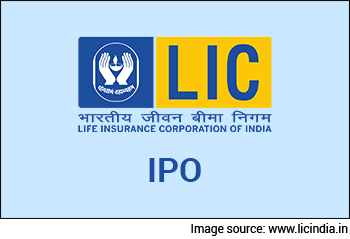 Yesterday, we wrote about the much-awaited mega IPO of Life Insurance Corp (LIC).
We discussed LIC IPO dates, the potential size, and whether the timing is right. You can read the article here: LIC IPO Dates Announced. But is the Timing Right?
The insurance major's board met yesterday and discussed the revised price band, lot size, policyholder reservation, discount, and more.
In a press conference today, the company's board officially confirmed its IPO launch date, timelines, the price band, and more details.
Here are the much awaited details about the LIC IPO:
Issue period: 4 May 2022 to 9 May 2022
IPO size: Rs 210.1 bn
Price band: Rs 902 to Rs 949 per equity share
Discount: Rs 40 per share for retail individuals and employees while Rs 60 for policyholders
Face value: Rs 10 per equity share
Bid lot: 15 shares and in multiples thereof
Application limit: Minimum one lot and maximum 14 lots (210 shares amounting to Rs 199,290)
LIC policyholders can also apply using 2 IPO applications in the following categories:
Policyholder + Retail Category
Policyholder + HNI (NII) Category
The state-owned insurer has reserved 10% of the issue size for policyholders, and 5% for employees.
It has reserved up to 35% of its total IPO size for retail investors.
Listing date: the company plans to list on BSE and NSE on 17 May.
Key highlights from the press conference
Here are some key points shared by DIPAM secretary Tuhin Kanta Pandey in the press conference.
Even after reduced IPO size, LIC's IPO will be the largest IPO.
Tuhin Kanta Pandey said that the size of the IPO is right, considering the capital market environment. It will not crowd out capital and monetary supply, given the current environmental constraints.
The secretary went on to add that it is unlikely they will divest more stake in the near future.
Anchor investors update
The IPO will open on 2 May for anchor investors.
The hyped LIC IPO is already receiving strong interest from anchor investors. According to sources, there's huge demand for LIC shares from anchor investors ahead of the IPO.
Anchor investors have committed around Rs 130 bn, which is more than twice the value of shares reserved for anchor investors.
The total commitment from over 100 global and domestic investors is more than the Rs 63 bn allotment size to anchor investors. A formal anchor book allotment is yet to begin.
Can the government increase LIC IPO size?
Last week when the company board met, they cut the offer size to 3.5% shareholding through offer for sale (OFS), down from 5% decided earlier.
Government sources said depending on the demand and subscription, the government has an option to increase the stake on offer to 5%.
In this case, the government will garner Rs 300 bn instead of the decided Rs 210.1 bn.
Finally, what's the grey market premium for LIC shares?
As of Wednesday, in the grey market, shares of LIC are seen trading with premium of Rs 20 at Rs 969 per share. This translates into a mere 2% gain from its upper price band.
Note that the grey market is an unofficial market, so the data is compiled with the help of sources who deal in unlisted shares.
We will keep you updated on what's brewing in the IPO market and on all the latest developments of LIC IPO. Stay tuned.
In the meantime, if you're pondering whether or not to apply to LIC's issue, check out the below video where Co-head of Research at Equitymaster Tanushree Banerjee evaluates the IPO in detail.
Happy Investing!
Disclaimer: This article is for information purposes only. It is not a stock recommendation and should not be treated as such. Learn more about our recommendation services here...
Yash Vora is a financial writer with the Microcap Millionaires team at Equitymaster. He has followed the stock markets right from his early college days. So, Yash has a keen eye for the big market movers. His clear and crisp writeups offer sharp insights on market moving stocks, fund flows, economic data and IPOs. When not looking at stocks, Yash loves a game of table tennis or chess.