Apr 28, 2022 - A Trading Strategy that Guarantees You Never Lose Money?
A Trading Strategy that Guarantees You Never Lose Money?
Apr 28, 2022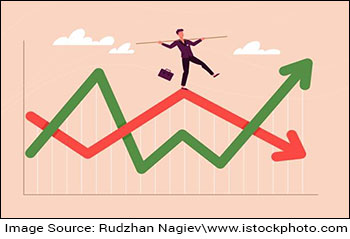 When trading in financial markets?, you will encounter several popular trading strategies.
Ultimately, it's up to you to decide which is the best trading strategy for you.
But no matter what your strategy, the most important aspect of any trade is when to take your profits.
After all, you only make money when you actually close a trade.
A lot of traders see paper profits in their account but by the time they have squared off their positions, they end up with losses instead.
Why is that?
Simply because they didn't know when exactly to book their profits.
In this article, we run through a strategy which not only helps you decide when to book your profits but more importantly gets you in a position wherein you cannot lose money on a trade.
Read on...
The Best Profit Taking Strategy in Trading
There are no trading strategies that guarantee a profit. However, there are strategies that ensure you keep losses to a minimum.
But this strategy goes a step further. It aims to put you in a position wherein you cannot lose any money on a trade.
Before we proceed, do keep in mind that like anything else, investing in the stock market does carries risks.
As a trader or an investor, the first thing you must do is decide on the amount of investment, whether it's in an investment account or a trading account.
Here, we are going to talk about trading. Hence let's assume there is a trader named, Yash who decides to deploy Rs 1,000,000 to trade in stocks.
The next step is is probably one of the most important in trading. As an objective trader, it's essential to follow a clearly defined set of rules for trade. These are rules for entry, exit, time frame, order types, and markets.
But even more, is limiting the risk to the money in your trading account.
This is subjective for each trader but it's best to set a limit to around 3% of your account per trade, i.e. the maximum loss per trade should not exceed 3% of the total corpus.
So now we have Yash who is set to trade with Rs 1,000,000 in stocks. He is going to limit his risk to 3%, i.e. Rs 30,000 per trade.
So, what's missing here? A stock!
For the purpose of this example, let us assume Yash decides to trade in the stock of ITC Ltd which is currently trading at Rs 250 per share.
Using the table below, let us understand how this strategy works.
| Script | Price | Quantity | Amount Invested | Stop Loss @ 3% | Max Loss on Trade |
| --- | --- | --- | --- | --- | --- |
| ITC Ltd | ₹ 250 | 4,000 | ₹ 1,000,000 | ₹ 7.50 | ₹ 30,000 |
With ₹ 1,000,000 at his disposal, at the market price of Rs 250, Yash buys 4,000 shares of ITC. The rule is that in case the price of ITC drops by 3% during the trade, he will exit.
So that is his stop loss. The maximum loss for this trade cannot exceed ₹ 30,000.
But Yash like any trader is hoping for a positive outcome from the trade. If he is ready to risk ₹ 30,000, i.e. 3% of his capital on a trade, he would be hoping to make at least 10% as profit.
| Script | Price | Quantity | Amount Invested | Profit @ 10% | Min Profit on Trade |
| --- | --- | --- | --- | --- | --- |
| ITC Ltd | ₹ 250 | 4,000 | ₹ 1,000,000 | ₹ 25 | ₹ 100,000 |
From the table, we can see that Yash is expecting to make a minimum of 10% on this trade in ITC, i.e. a profit of ₹ 100,000.
Of the thousands of stocks traded daily on the exchanges, Yash picked ITC for a reason. He believes that the price is going to go up. He is expecting it to appreciate by at least 10%.
In fact, he is so convinced it will go up, he is willing to risk 3% of his capital on it.
But as seasoned traders know, predicting the market is challenging because the future is inherently unpredictable.
Yash could be entirely wrong and the price of ITC may not rise. On the contrary if it falls and his stop loss would be triggered, he would lose as much as ₹ 30,000.
In a trade that goes against expectations there is nothing one can do. A trader has to acknowledge that losses are part and parcel of trading.
But what happens if the price of ITC does move higher but doesn't go all the way up as per his expectations?
This is the part where a lot of traders tend to go wrong. They wait too long in a winning position and ultimately end up with losses.
And this is why this strategy is so important.
Let us look at Yash's position again. Remember his stop loss is at 3% which means Yash is risking ₹ 7.50 per share.
Step 1: Book Partial Profit
Using the strategy, as soon as ITC moves up by 6%, i.e. as soon as he makes ₹ 15 per share, he will sell half of his position and book a profit of ₹ 30,000.
| Script | Buy Price | Buy Qty | Sell Qty | (Sale Price = 265) Book 50% Profit @ 6% | Booked Profit on Trade |
| --- | --- | --- | --- | --- | --- |
| ITC Ltd | ₹ 250 | 4,000 | 2,000 | ₹ 15 | ₹ 30,000 |
Now a profit booked of ₹ 30,000 means it is money already in Yash's pocket. He cannot lose that now.
So with half the quantity already sold, Yash now has an open position of 2,000 shares of ITC.
But he still needs to make this strategy fool proof, so that he cannot lose money on this trade, no matter what happens.
And that's the next step of the strategy.
Step 2: Modify Stop Loss Price
As soon as Yash has booked profit on half of his position, he immediately modifies his stop loss also by half.
Earlier, the stop loss was at 3%, i.e. ₹ 7.50 per share. Now, he modifies it to 1.5% of the buy price of ₹ 250, i.e. ₹ 3.75 per share.
| Script | Buy Price | Bal Qty | Stop Loss Modified to 1.5% | Max Loss on Trade | Booked Profit on Trade | Total Profit on Trade |
| --- | --- | --- | --- | --- | --- | --- |
| ITC Ltd | ₹ 250 | 2,000 | ₹ 3.75 | ₹ 7,500 | ₹ 30,000 | ₹ 22,500 |
This essentially means that on the remaining 2,000 shares of ITC, Yash is risking only ₹ 7,500 on this trade.
Yash has already booked a profit of ₹ 30,000. The maximum loss he can now incur on this trade is ₹ 7,500.
This means even in a worst-case scenario, Yash will still make ₹ 22,500 on this trade.
Finally, let's look at the ideal scenario.
If you recall, when Yash initiated this transaction, he was expecting the price of ITC to rise by at least 10%
So, what happens if he was right and that target is met.
| Script | Buy Price | Bal Qty | Book Profit @ 10% | Profit on Balance Shares | Profit Already Booked | Total Profit on Trade |
| --- | --- | --- | --- | --- | --- | --- |
| ITC Ltd | ₹ 250 | 2,000 | ₹ 25 | ₹ 50,000 | ₹ 30,000 | ₹ 80,000 |
If ITC does increase by 10% from the cost of his purchase, then on the balance 2,000 shares, Yash would make ₹ 50,000, i.e. Rs 25 per share on 2,000 shares.
And as he had already booked a profit of ₹ 30,000 earlier, Yash would make a total profit of ₹ 80,000 on this trade.
Another way to look at this is by taking out profits and closing half his trade, Yash is risking just ₹ 7,500 to make an additional ₹ 50,000.
So, the risk reward ratio is definitely in favour of Yash. This is what I like most about this strategy.
Once you see a profit, you take some off the table and reduce your risk.
As a trader, you want to keep your risk to a minimum. This strategy ensures exactly that.
As we saw, once the strategy was locked in, Yash could make anywhere between ₹ 22,500 and ₹ 80,000 but there was no worry of a loss.
This allows you to sit back, relax, and wait for your set target. This is smart trading.
Final Thoughts
Selecting a trading strategy doesn't have to be complicated. Also you don't have to stick with just one.
The key thing to remember is the best traders are adaptable. They change their trading strategy based on opportunities.
Therefore, it's a good idea to learn many trading strategies. By combining different approaches to trading, you can become more adaptive to each situation.
Patience is key when learning to become a successful trader. Mistakes and losses are inevitable to grow and develop your trading skills.
Finally, the golden rule of trading is that there is no golden rule. It's essentially an activity that calls for discipline and risk management. It can only be perfected over time.
Happy Trading!
Disclaimer: This article is for information purposes only. It is not a stock recommendation and should not be treated as such. Learn more about our recommendation services here...
Yazad Pavri
Cool Dad, Biker Boy, Terrible Dancer, Financial writer
I am a Batman fan who also does some financial writing in that order. Traded in my first stock in my pre-teen years, got an IIM tag if that matters, spent 15 years running my own NBFC and now here I am... Writing is my passion. Also, other than writing, I'm completely unemployable!