Nexus Select Trust REIT IPO: 5 Things to Know
May 2, 2023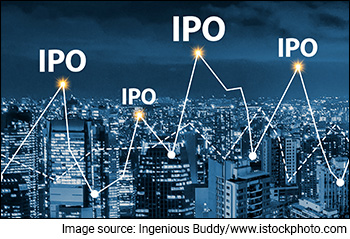 Investing in the real estate sector can be a lucrative opportunity as it offers the potential for rental income, capital appreciation, and tax benefits. However, this sector requires significant capital investment, making it unaffordable for many investors.
That's where Real Estate Investment Trusts (REITs) come in. REITs provide an alternative solution by pooling resources from multiple investors to invest in real estate collectively. With REITs, investors can invest smaller amounts of money in real estate without the hassle of owning and managing properties.
While REITs have gained popularity in recent years, only a few are listed on the bourses. However, this is about to change with the upcoming IPO of Nexus Select Trust REIT, one of India's leading REITs.
The company's IPO is set to go live next week.
The IPO will open on 9 May 2023. Here are some important details about the upcoming IPO.
Issue period: 9 May 2023 to 11 May 2023
Issue size: Rs 32 billion (bn)
Type: Fresh issue worth Rs 14 bn and offer through sale of Rs 18 bn
Price band: Rs 95 to Rs 100 per equity share.
Bid lot: 150 shares and in multiples thereof
Application limit: One lot for retail investors
The company has reserved not less than 75% shares of the offer for qualified institutional buyers (QIB). It has reserved not less than 25% for non-institutional buyers (HNI).
Tentative IPO allotment date: 16 May 2023
Tentative listing date: 19 May 2023
Here are five key details about the IPO.
#1 About the company
Nexus Select Trust is India's leading consumption centre platform with 17 Grade-A best-in-class urban consumption centres spread across 14 cities.
The company owns 17 Grade A urban consumption centres with a total leasable area of 9.8 marginal standing facility (msf), two complementary hotel assets (354 keys), and three office assets of 1.3 msf as of 31 December 2022.
The company has curated a healthy mix of tenants across sectors such as apparel and accessories, hypermarket, entertainment, and food and beverages (F&B). Nexus is also working across 50+ ESG initiatives to create a positive impact on people and the environment.
Nexus Select Trust serves across 14 cities in India including Delhi, Navi Mumbai, Bengaluru, Pune, Hyderabad, and Chennai.
#2 Financial position
Due to Covid-19, a lot of companies suffered from financial uncertainty and Nexus Select was no exception. The company's revenues reduced dramatically by 44.1% during the financial year 2020-21. However, in 2022, revenue saw a growth of 45.3%
The company also incurs high amount of expenses which puts margin pressure. Its profit earning capacity is also under a cloud of doubt because of high expenses.
The company has incurred losses for the past two financial year which questions the financial stability.
Financial snapshot (2020-2022)
| Particulars | 31-Mar-22 | 31-Mar-21 | 31-Mar-20 |
| --- | --- | --- | --- |
| Revenue (Rs m) | 13,182.1 | 9,069.8 | 16,219.8 |
| Revenue Growth (%) | 45.3% | -44.1% | |
| | | | |
| Expenditure Before Tax | 5,405.3 | 4,349.4 | 6,309.7 |
| % of Total Income | 41.0 | 48.0 | 38.9 |
| | | | |
| Net Profit | -1,09.5 | -1,991.1 | 2,067.4 |
| Net Profit Margin (%) | -0.8 | -22.0 | 12.7 |
| | | | |
| Net Worth | 17,238.4 | 16,621.8 | 23,255.1 |
Data Source: Company's red herring prospectus (RHP)
#3 Peer comparison
According to the company's red herring prospectus, Nexus Select Trust does not have any industry peers as on date as there are no listed real estate investment trusts in the retail sector in India.
However, there are three listed REITs in India. Here's how the company fares against them:
Comparative Analysis
Data Source: Equitymaster, RHP
#4 Arguments in favour of the business
India is one of the fastest growing major economies in the world and consumption is a key driver of India's economy. Consumption accounted for approximately 59.6% of India's GDP in financial year 2021-22. It grew 10% compounded annual growth rate (CAGR) between 2015 and 2021.

As the owner of India's largest consumption centre platform, Nexus Select is well positioned to take advantage of the growing consumption sector.
The company's Pan-India portfolio has a well-diversified presence in prime in-fill locations of 14 prominent cities. The cities represented 30% of India's total discretionary retail spending in financial year 2020 and had an average population CAGR that was 226 bps higher than the national average for financial years 2011 to 2021.

Thus wide presence in prominent cities may boost the business of the company.
The company has a wide tenant base. As of 31 December 2022 it had 1,044 high quality retail tenants across 2,893 stores, comprising a mix of leading international brands including Zara, ALDO, Superdry, and Marks & Spencer, as well as Indian brands including Croma, Shoppers Stop and PVR Cinemas.
The company's top ten tenants (as measured by Gross Rental contribution) contributed approximately 20.2% of its gross rentals in the month of December 2022.
#5 Risk factors
The company operates in a heavily regulated industry. The REIT regulations impose restrictions on the investments made by companies and requires them to adhere to certain investment conditions, which may limit its ability to acquire and/or dispose of assets or explore new opportunities.

Further, the regulatory framework governing real estate investment trusts in India is relatively new.
The company's financial position may be adversely affected by low occupancy and rent levels of its urban consumption centers, hotels and commercial office spaces, and by changes in accounting estimate.
The success of the company's business is highly dependent on the number and profile of consumers that visit urban consumption centers of the company. A decline in footfalls in its urban consumption centers has in the past, and may in the future, adversely affect its revenues, business, results of operations and cash flows.
The company has given a weak financial performance in the past four years. It incurred heavy losses post pandemic too.
In conclusion...
In recent months, the real estate sector has gained a lot of traction because of uncertainties prevailing in other investment arenas (volatile gold price, fluctuating share markets), and increased consumption spending by investors.
Rent prices have started to skyrocket in several big Indian cities.
India's strong growth potential could lead to high demand in offices and commercial space in Tier 1 and Tier 2 cities.
So for now, Nexus Select Trust REIT enjoys sectoral tailwinds.
However, the company has incurred losses in the past two financial years.
Only time will tell whether investors will be attracted towards the initial public offer of this loss-making company.
Also, if we consider the performance of other listed REITs since listing, there's nothing extraordinary. Brookfield India REIT, Embassy Office Parts REIT, and Mindspace Business Parks REIT were all listed at premium but all the three REITs have shown a lackluster performance since listing.
Stay tuned to get further updates on this IPO and all upcoming IPOs in the market.
Happy Investing!
Investment in securities market are subject to market risks. Read all the related documents carefully before investing
Want to Grow Your Wealth With Safe Stocks?
If you want a simple, safe, and hassle-free approach to long term wealth building...
Without having to worry about negative news or every little downswing in the market...
And without having to worry whether your investments will actually "deliver"...
You must read our note on Blue Chip Stocks now.
Details of our SEBI Research Analyst registration are mentioned on our website - www.equitymaster.com
Disclaimer: This article is for information purposes only. It is not a stock recommendation and should not be treated as such. Learn more about our recommendation services here...
FAQs
Which are the best performing IPO stocks in India right now?
As per Equitymaster's Stock Screener, these are the best performing IPO stocks right now -
These companies have been ranked as per the gains they have delivered to investors since listing.
Remember, it's not easy to identify future multibagger stocks, but if you do it carefully and with due diligence, you can find high growth companies which can turn out to become future multibaggers.
How should you go about investing in the best performing IPO stocks in India right now?
The best performing IPOs have already delivered outsized returns. So there is a good chance these stocks might be overpriced.
Before you invest your hard-earned money, make sure you check out the valuations first. Studying the business is equally important. One should only invest in fundamentally strong stocks with bright prospects.
What is GMP?
GMP stands for grey market premium. It is the amount, over and above the issue price, that traders are willing to pay or ask for to trade IPO shares. The GMP can tell you how an IPO will perform on its listing day.
If you are applying for an IPO, take a look to see what could happen on listing day. But remember GMP shouldn't be the only factor influencing your decision on whether or not to hold or exit the stock.
If you are an investor, then we would say take the GMP with a pinch of salt. A factor as volatile as GMP can't be a deciding factor.
Therefore, you should never apply for an IPO just because it commands a good GMP. You should apply for an IPO because you believe in the company's earning potential. Hence more weightage should be given to the fundamentals of the company.
What is an IPO Price Band?
IPO Price Band is the price range within which investors can bid for the shares. The minimum price is called the floor price and the maximum price is called the cap price.
In case the company revises the price band, the offer period gets extended for at least three additional working days.
Any revision in the price band and the revised offer period, if applicable, is shared by notification to the stock exchanges by issuing a press release and on the websites of the book running lead managers.