HDFC Bank Declares War on Domino's Pizza while Geriatric Folks get Jiggy...
May 4, 2022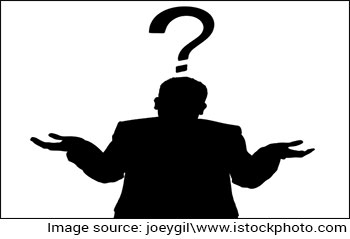 If you happened to be at Churchgate station on Wednesday evening, you may have seen yours truly throwing stones at the trains and shouting insensible little nothings.
Why? Knowing what little you know of me; you still ask that? Well, you are kinder than the policemen who chased me away with sticks calling me crazy and whatnot.
But if you'd really like to know the truth, I had one of my "moments."
I am not sure what it was, specifically, that set me off, but for one thing, Bajaj Finance clocked its highest ever consolidated profit after tax of ₹ 2,420 crore for the quarter ended March, 2022, up 80% over the year-ago period.
And guess what? Immediately after... the stock crashed by over 7%.
That's 7% robbed from the money that I borrowed from my 9-year-old daughter's friend (which I had no intention of returning of course) and invested in shares of Bajaj Finance so you can imagine my plight and how hurt I was...
And on the other hand, there was Mahindra Logistics which reported a 10% decline in profits for the same quarter and guess what- the stock surged over 7%.
Now I don't know about the rest of you grass eating, yoga pants wearing sociopaths, but this sort of stuff makes me all worked up and angry finally escalating into senseless, mindless use of gutter profanities.
These are strange and distrustful times we live in, like who would have thought that HDFC Bank would want to compete with the pizza restaurant chain, Domino's!
Yeah, sounds weird right, but it's true.
With the merger of HDFC Bank with HDFC, there is probably no challenger left in the banking industry so I guess the management probably thought, "Hey, why not just start taking on random companies for fun..."
I guess that's how HDFC came out with its "Xpress Car Loans" idea - where a customer can get a car loan within 30 minutes just like the 30 minutes delivery time for your favourite pizza.
Or it could just be to make up for all the time it takes to get a new car from the showroom to one's home... like my colleague last week who took two days to get from Sakinaka to Sakinaka.
As I am leaving home, the hag calls out demanding that I buy a bottle of shampoo on the way back from work.
I scowl as I just read the other day that Hindustan Unilever has increased prices across all its products to counter higher inflationary pressures impacting its volume growth and demand.
With higher raw material costs expected in the upcoming June and September quarters, the company is set to respond by increasing prices even further.
This should result in declining volumes which suggests near term pressure that will weigh on the stock.
As I walk past my geriatric neighbour, Mrs Daruwala's house, as usual she calls out to me saying her nasty words like 'good morning, did you sleep well' and 'hope you have a nice day' crap.
I enter her house and she ask's me to change the light bulb in her washroom. Asks me! The nerve of that coffin dodger asking me...
Like I don't have better things to do such as go to parks and stare at young children play... but more on that another time.
No sir, nope I shall not work for free... you can ask my employer. They pay me and I barely even work for them. Ha, I suddenly remember the shampoo that I have to buy.
Why buy it when I can steal from this cruel woman's bathroom... serves her right!
As I am changing the bulb, I quickly rummage through the old bat's cabinet looking for at least a sachet or two of shampoo.
And then to my horror, my eyes fall upon a pack of Manforce condoms...
Suddenly I feel the walls closing in, like someone is choking me causing my mouth to drop open and my nose to wrinkle.
With great difficulty, I crawl out of the bathroom and pushing Mrs Daruwala aside, I run out of her house screaming in disgust.
And very soon some not so nice neighbours tackle me to the floor and stuff their smelly socks into my mouth, trying to get me to stop screaming, but which only makes me scream louder! Yuck! Yuck! Yuck!
The thought of my 81-year-old neighbour getting jiggy is the single most revolting thought I could have ever had and I realise now more than ever how much I hate that old lady.
No wonder the company, Manforce holds over 32% market share and is the largest condom brand in India.
Geriatric people are having so much s#x these days, that Mankind Pharma, the company which makes Manforce amongst other products plans to enter the capital markets by the end of the year with an IPO of approximately $1 billion.
With an offer of about 10%, this values the company at close to $10 billion. I wonder how much of that is due to that creepy pervert, Mrs Daruwala. Aaaargh!
And while on the subject of IPO's, the mother of all IPO's, LIC finally opened today. The public issue which was expected to hit the markets earlier this year had been delayed due to that punk, Putin who refused to delay the Ukraine invasion until after the listing...
And that unfortunately has cost the government some serious moolah... the size of the IPO was cut from ₹ 65,000 crore to ₹ 21,000 crore. Damn those vodka drinking Russians and their defective bombs. It makes me wonder... are those Russians really our friends?
But it seems this is very good for us downtrodden retail investors as this reduction in valuation has made this issue more attractive.
And if you too like moi, are looking for a side hustle... then you could pick up some stock of Vedanta Ltd. The company just reported its highest yet quarterly EBIDTA as commodity prices continue to surge.
The company has declared an interim dividend of ₹ 31.5 per share which means that at the current market price of close to ₹ 400 per a share, the dividend yield works out to a mind boggling 7.75%
I don't know about you folks but I have already lined up some cash by selling my granny's ashes and I'm gonna buy some shares.
And then I will be rich and you shall be poor and I will look down at you from my room in Antilia while sipping tea with Muku and I will laugh at you and yell, "Investing is so easy, you morons!"
But first I have to find that granny of mine and get rid of her... for the ashes of course. Muahaha!
And just like all bad things must come to an end like granny... let us end this piece with a report I read recently.
According to the British Association for Counselling and Psychotherapy, 40% of adults in the UK feel anxious about money with 16% losing sleep over it.
I never liked those damn brits but I do feel sorry for them. I mean firstly have you seen their prime minister? The guy probably uses an egg beater to brush his hair.
And how stupid is their government- they spent over £2 million of taxpayers' money preparing for a pornography block before the policy was quietly dropped.
I'd say that itself is enough to lose sleep over.
And this is the same government that spent £252 million on 50 million face masks for the National Health Service only for the masks to go unused because they featured the incorrect type of fastening.
The masks were abandoned because they used ear loops instead of head loops!
And that's what I like about India... I mean seriously, incorrect type of fastening? We Indians would have used them as under wears.
Oh, speaking of which, I better go hang back Mr Sharma's undies before he notices I borrowed them...
Disclaimer: This article is for information purposes only. It is not a stock recommendation and should not be treated as such. Learn more about our recommendation services here...
Yazad Pavri
Cool Dad, Biker Boy, Terrible Dancer, Financial writer
I am a Batman fan who also does some financial writing in that order. Traded in my first stock in my pre-teen years, got an IIM tag if that matters, spent 15 years running my own NBFC and now here I am... Writing is my passion. Also, other than writing, I'm completely unemployable!