Greaves Cotton Q4 Net Profit Soars 130% on EV Sales
May 5, 2021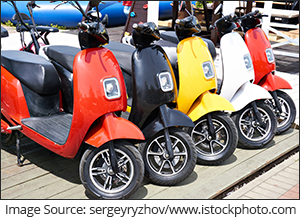 Greaves Cotton, on 4 May 2021, reported a 130% year-on-year (YoY) increase in consolidated net profit to Rs 140 m for the quarter ended March.
The company reported a net profit of only Rs 10 m for the same quarter last year.
The company's consolidated revenue from operations stood at Rs 5.2 bn for the quarter, up 35% from Rs 3.9 bn for the same period a year ago due to diversification of the business to electric mobility and non-auto segments.
EV and Non-Auto Businesses Drive Revenue in Q4
Greaves Cotton's e-mobility segment driven by Ampere Electric, the wholly-owned electric mobility subsidiary of the company, saw higher growth momentum during the quarter.
Ampere Electric gained popularity due to the rise in demand for its electric two-wheelers (electric scooters) and electric three-wheelers (electric rickshaws).
Ampere Electric saw its revenue grow 155% YoY to an all-time high of Rs 680 m on the back of volume growth of 100% YoY.
The company has the fastest growing e-mobility retail network in the country with more than 328 dealers across 260 cities and towns.
--- Advertisement ---
3 Hidden Forces are Converging for the First Time Ever...

This convergence is going to unleash a once-in-a-generation wealth boom.

A wealth boom that could potentially mint countless new dollar millionaires as the stocks at the heart of this event return thousands of percent over the long term.

It's a story of ground-breaking consequences that cannot be ignored.

Our co-head of research, Tanushree Banerjee, is going to reveal all about this historic event on the evening of September 24.

Tanushree believes, those who invest in the companies at the heart of this event could turn a small stake into generational wealth.

Just head to this page to get more details about this historic event...
------------------------------
It also expanded e-mobility portfolio with the acquisition of an e-rickshaw company and the launch of new vehicles.
It further said that the non-auto business segment has seen significant growth and is expected to do well in the coming quarter, especially agriculture equipment due to the favourable monsoon ahead.
According to the company, the e-mobility and non-auto segments continue to grow and now contribute 30% to the overall business of the company.

Auto Business Impacted FY21 Performance
For the year FY21, the company reported a 21% YoY decline in revenue at Rs 15 bn compared to a revenue of Rs 19.1 bn in FY20, mainly due to a fall in sales in its automotive business.
Commenting on the performance, Ajit Venkataram, CEO, Automotive Business, said:
"The pandemic severely impacted the 3W business with the industry declining 67% in FY21 and the diesel 3W segment declining 62%.

The business saw some rebound in H2FY21, but with covid wave 2 and its impact on shared mobility, the stress in the segment may last longer for this segment.

The aftermarket business rebounded strongly in H2FY21 and is back to pre-covid levels."
Due to the decline in revenue, the company's EBITDA declined 62% YoY from Rs 2.1 bn in FY20 to Rs 800 m in FY21.
Overall, the company reported a loss of Rs 190 m for the year against a profit of Rs 1.3 bn in FY20.
The board of directors of the company also recommended a dividend of Rs 0.2 per share (10%) of the face value of Rs 2 each for the year.
--- Advertisement ---
SPECIAL REPORT REVEALS: Real Estate Success Secrets of India's Most Respected Traders...

• A Secret 33-Year-Old Pattern That Has Just Remerged to Practically Guarantee a Massive Bull Run in Real Estate Over the Coming Years!

• The #1 Trend You Need to Know Before Investing in Real Estate This Year (Even if You Deal with Traditional Real Estate Investing and Have Nothing to Do with Stocks, this is a MUST KNOW)

• INVESTING IN COMA: Why People Who Invested in Real Estate Before 2019 Didn't Make Any Money (and Why Now is The Right Time to Get Started)

Here's How to Grab a FREE COPY Today
------------------------------
Ampere Electric to Build Largest E-Mobility Manufacturing Plant in FY22
During the quarter, the company's e-mobility subsidiary, Ampere Electric announced an investment of Rs 7 bn over ten years to set up an e-mobility manufacturing plant in Ranipet, Tamil Nadu.
At over 1.4 m square feet, the proposed Ranipet manufacturing plant, when ready, will be one of the largest e-mobility manufacturing plants in the country.
Ampere Electric's Ranipet plant will have the potential to start manufacturing 100,000 units in its first year of operation and will have the potential to scale to 1 million units per annum.
This facility will be operational in 2021 itself. The Ranipet Plant will boast an advanced automation process for superior manufacturing capabilities.
Speaking of electric vehicles, note that the power ministry has approved setting up 2,636 electric vehicle charging stations across 62 cities in 24 states.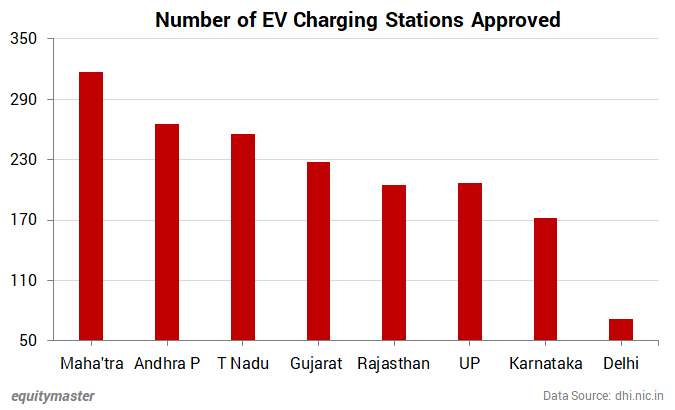 Here's what co-head of Research at Equitymaster, Tanushree Banerjee wrote about electric vehicles in one of her editions of Profit Hunter:
'106 public and private entities have approached the government for permissions to set up about 7,000 EV charging stations.

This clearly shows the vehicle manufacturers have enough incentive to capture this latent demand.

The tax benefit in terms of a lower GST rate (at 5%) is a further shot in the arm of the EV industry.'
As per Tanushree, electric vehicles are very much on their way to invading Indian roads. The threat of disruption in this era is something you cannot ignore.
REVEALED: Details of 3 "Super Smallcap" Stocks Nobody Tells You About...
How the Stock Markets Reacted to Greaves Cotton's Results...
Shares of Greaves Cotton opened 1.6% higher than their previous closing price at Rs 145.1 on the BSE and 2.5% higher at Rs 145.9 on the NSE today.
The share touched its 52-week high of Rs 158 on 9 March 2021, and its 52-week low of Rs 66 on 2 November 2020.
At its current price, it is trading at a P/BV ratio of 3.9.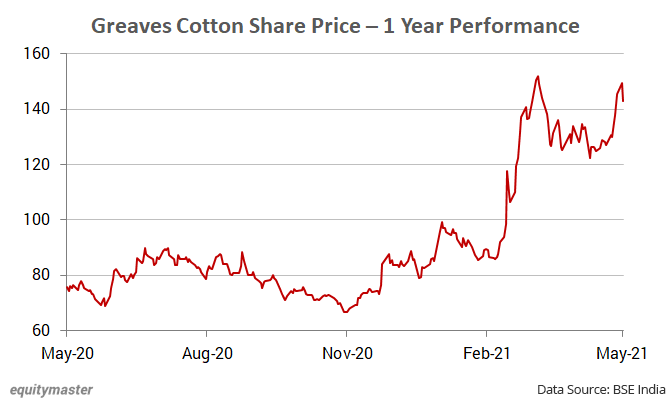 About Greaves Cotton
Greaves Cotton (GCL) is an Indian engineering company that manufactures engines and heavy equipment.
The company was founded in 1859 by James Greaves and George Cotton and was incorporated in 1922 as a private limited company.
It was then purchased by Lala Karam Chand Thapar of the Thapar Group in 1947 and converted into a public limited company in 1950.
GCL produces diesel, petrol, kerosene, gasoline engines, diesel pump sets, gensets and farm equipment.
The company has a market share of around 60%-65% in the three-wheeler (3W) diesel engine segment and supplies engines to around 30 original equipment manufacturers (OEMs) in India, such as Piaggio Vehicles, Mahindra & Mahindra, etc.
It also owns the Coimbatore-based electric vehicle manufacturer, Ampere Electric Vehicles.
For more details about the company, you can have a look at Greaves Cotton's factsheet and Greaves Cotton's quarterly results on our website.
You can also compare Greaves Cotton with its peers:
Greaves Cotton vs Bharat Electronics
Greaves Cotton vs Cummins India
Greaves Cotton vs Grindwell Norton
And to know what's moving the Indian stock markets today, check out the most recent share market updates here.
Ayesha Shetty is a financial writer with the StockSelect team at Equitymaster. An engineer by qualification, she uses her analytical skills to decode the latest developments in financial markets. This reflects in her well-researched and insightful articles. When she is not busy separating financial fact from fiction, she can be found reading about new trends in technology and international politics.