Top 10 Takeaway's from Berkshire Hathaway's Annual Meeting
May 8, 2023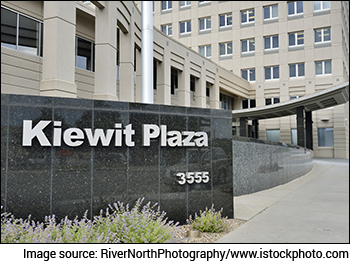 Saturday, 13 May, was a big day for stock market investors around the world, especially those who practice value investing.
It was the day when thousands of value investors all across the globe descended on Omaha, Nebraska.
Why were they there?
To attend Berkshire Hathaway's AGM of course. Warren Buffett's company is famous for organising mega AGMs where shareholders, in the thousands, gather to hear their heroes speak, and dish out investing wisdom.
What were the big takeaways from this year's meeting?
Read on...
#1 Slower Growth This Year
Warren Buffett said his businesses under Berkshire Hathaway, will collectively see lower year-on-year earnings as GDP growth will slow down in the US.
Berkshire Hathaway is a holding company which either outright owns or hold major stakes in dozens of mostly American companies. Thus, this company's performance is reflective of the economic performance of the US.
Now Buffett is not pressing the panic button but he has cautioned against being over optimistic in the stock market.
#2 Bearish on Commercial Real Estate
Buffett mostly talks about stocks but often, he shares his views on other assets as well.
This year Buffett sounded caution on commercial real estate. This is because interest rates have gone up and banks have also tightened their credit practices.
This is a double blow for real estate. When you add a slowing economy to the mix, the situation doesn't look good at all for owners of commercial properties.
#3 US Banking System Should Be Safe
This was a question many people were expecting to be thrown at Buffett given the disasters at Silicon Valley Bank, Signature Bank, and First Republic Bank.
Buffett acknowledged the seriousness of the problem and said the banking system would have to face even more pressure this year.
He doesn't think the US banking system will stall but it could if things got really serious.
However, he also said, due the US government's actions, depositors' money was safe. And this would contribute to economic stability.
Berkshire Hathaway holds only one bank stock, Bank of America, in its portfolio. Buffett said this would continue for the foreseeable future.
#4 US Dollar to Remain the World's Reserve Currency
Recently, there has been unprecedented moves taken by many countries to move away from the US dollar to settle international trade.
Some countries like India and China are looking to internationalise their currencies with friendly nations.
There has been talk of expanding BRICS (Brazil, Russia, India, China, South Africa), which will set the stage for a new international reserve currency that could challenge the supremacy of the dollar in world trade.
Buffett doesn't seem to be too concerned. Here's what he said...
'We are the reserve currency. I see no option for any other currency to be the reserve currency.'
This statement is true as far as the near future is concerned. But beyond that...it's anyone's guess.
#5 Skeptical About AI
Buffett's 99 year old right hand, Charlie Munger, shared his views on AI.
Munger said a lot of the big claims about AI are still to be seen and there is a 'lot of hype' surrounding AI. He basically said there is a difference between hype and reality when it comes to AI.
Munger also said, 'Old fashioned intelligence works pretty well over AI'.
However, he did acknowledge the increasing presence of AI in our lives. He said there would be 'a lot more robotics in the world'.
Buffett said, 'AI probably won't tell you which stock to buy.'
#6 Diversification or Diworsification?
Buffett and Munger have for long held the view that most people are holding two any stocks in the name of diversification.
They believe this ends up harming the investor. Buffett once famously said, 'Stocks are like children. Don't get involved in more than you can handle.'
This year, Munger elaborated on the point...
'One of the things that's taught in modern university education is that a vast diversification is absolutely mandatory in investing in common stocks.

That is an insane idea. It's not that easy to have a vast plethora of good opportunities that are easily identified. And if you've only got three, I'd rather be in my best ideas instead of my worst.

Some people can't tell their best ideas from their worst, and oftentimes make the mistake of thinking what they deem a good investment is better than it might actually be. We make fewer mistakes like that than other people and that is a blessing to us.

We're not so smart, but we kind of know where the edge of our smartness is. That is a very important part of practical intelligence. If you know the edge of your own ability pretty well, you should ignore most of the notions of our experts about what I call 'diworsification' of portfolios.'
#7 Apple is Different
Buffett has often called Apple a special company. In fact, he believes it's among the best businesses in the world.
This year, Buffett repeated his praise for the tech company. He said,
'Our criteria for Apple was different than the other businesses we own. It's a better business than any we own.'
Berkshire Hathaway owns 6% of Apple. When asked why Apple is the biggest component of the company's portfolio by far, Buffett said the following...
The iPhone's status among consumers makes it an extraordinary product. I don't understand the phone at all but I understand consumer behaviour.
Buffett is essentially repeating his view that he sees Apple as a consumer stock with a powerful and durable competitive advantage...and not as a tech stock.
#8 On Value Investing
Buffett is the world's best practitioner of value investing.
So its natural for attendees to throw questions about the topic at him during the meeting.
It was the case this year too and Buffett answered in his typical style...
'Other people doing dumb things is what creates good opportunities.

In the 58 years we've been running Berkshire, I would say there's been a great increase in the number people doing dumb things, and they do big dumb things.

I would love to be born today and go out with not too much money and hopefully turn it in to a lot of money.'
#9 His Successor
The 92 year old Buffett had picked Greg Abel to be his successor. He reiterated that in this year's meeting.
He will be advised by Ajit Jain, who will lead the company's core insurance business. Jain will advise Abel on certain matters like picking the leaders of the other key businesses.
But the final decisions will be taken by Abel after Buffett is no more.
#10 Words of Wisdom
A big reason so many shareholders turn up at the annual meeting is to hear first-hand the nuggets of life wisdom that Buffett and Munger share every year.
This year was no different...
'You should write your obituary and then try to figure out how to live up to it'.
This was the gem from this year's AGM. Also do read Warren Buffett's top 5 motivational quotes.
It's always a pleasure to watch the Berkshire Hathaway annual meeting live. This year's event did not disappoint.
What do you think, dear reader? Do you agree with Buffett and Munger's views? Or do you think he is wrong about something?
Disclaimer: This article is for information purposes only. It is not a stock recommendation and should not be treated as such. Learn more about our recommendation services here...
FAQs
Which are the best value investing stocks in India right now?
As per Equitymaster's Stock Screener, here is a list of the best value investing stocks in India right now...
These companies have been ranked as per their PE (Price to Earnings) ratio and PB (Price to Book Value) ratio. The lower the ratios, the more undervalued the stock is.
They also have low debt and high return on equity.
Note that, there are various other parameters you should take into account before investing in any company such as promoter holding etc. Sustained research must not be compromised despite the positive odds.
Can value investing make you rich?
Yes. However, note that value investing is not a get-rich-quick scheme, it's a buy-and-hold strategy.
Once you manage to find a fundamentally strong company that is priced lower than its actual value, you must buy and hold for a long term.
This will help you ride out the volatility in stock prices and avoid the pitfalls that come with trying to time the market.
How does Warren Buffet value stocks?