These Stocks Have Rallied Over 500% in the Past One Year. Is There Still More Upside?
May 10, 2021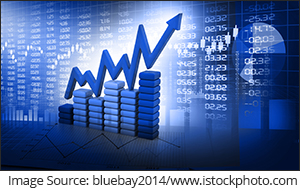 Despite the sharp fall seen in March 2020, the BSE Sensex and NSE Nifty have gained about 60% in the past one year.
Many companies have seen their stock prices more than double following the recovery in the Indian share markets from their March 2020 lows.
Here is a look at 15 stocks that have given more than 500% returns in the past one year.
Adani Total Gas
Adani Total Gas, a unit of one of India's largest conglomerates, is the best performer this year.
Shares of the company have jumped 1,157% in the past one year versus a gain of 56% in BSE Sensex.
At the start of 2020, Adani set a goal of becoming the world's largest renewable power company by 2025.
In June, it said it will invest Rs 450 bn to execute what it called the world's largest solar order.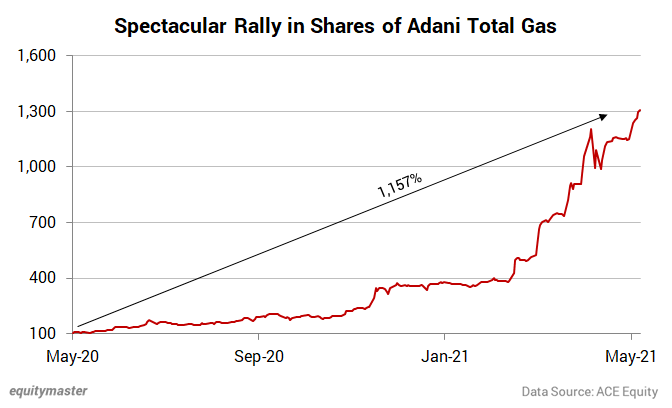 Intellect Design
Shares of Intellect Design Arena, a Chennai-headquartered financial technology company, have rallied 1,138% in the past one year. It had touched a 52-week low of Rs 44 on 25 March 2020.
Last month, the company announced that Intellect Global Transaction Banking (iGTB), the transaction banking specialist from Intellect Design Arena, was ranked number 1 in the world for Transaction Banking by IBS Intelligence.
In a separate development, the company announced the launch of Magic Aadhaar, an Al-powered Aadhaar processing solution to identify, extract, validate, and mask Aadhaar details.
Intellect Design Arena is multi-product fin tech platform for the global leaders in banking, insurance, and capital markets. Intellect serves over 240 customers through offices in 91 countries.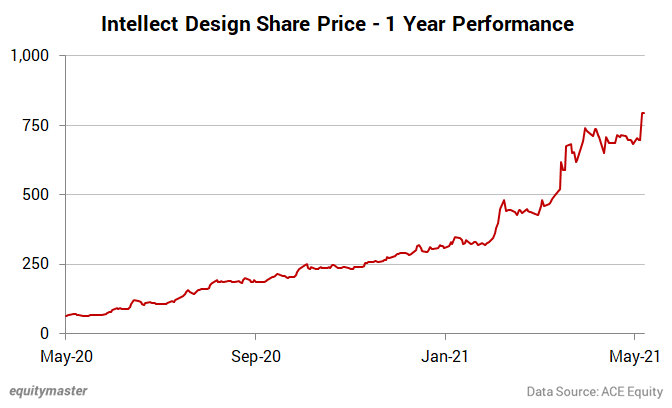 CG Power & Industrial Solutions
Shares of CG Power and Industrial have rallied over 1,100% as compared to 56% gains in BSE Sensex.
Earlier this year, rating agency India Ratings and Research (Ind-Ra) had upgraded the company's long term issuer rating to 'IND AA-' from 'IND D', with stable outlook.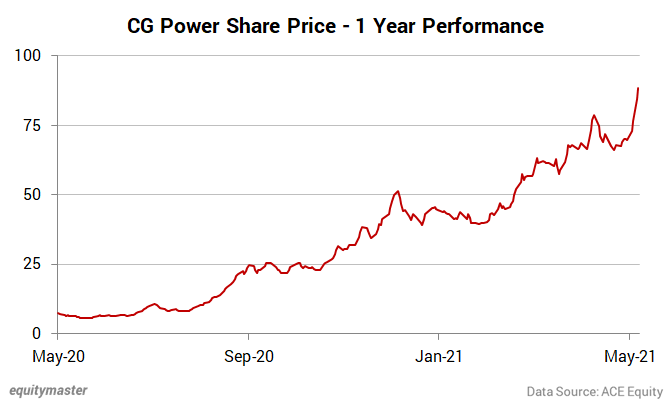 Adani Enterprises
Shares of Adani Enterprises have been in an uptrend in recent months.
As per reports, the main reason behind this rally is that Adani Group stocks are expected to be a part of the MSCI Standard Index in its review for May 2021.
MSCI is expected to conduct its semi-annual review of its MSCI Standard Index on 12 May 2021.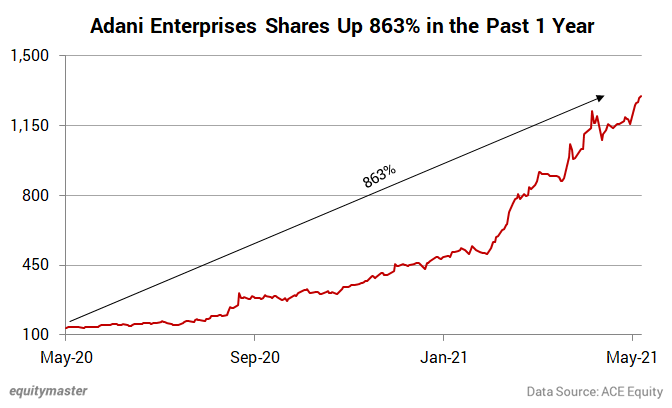 Everest Kanto Cylinder
As India gasps for breath due to a shortage of medical oxygen, shares of companies that manufacture cylinders for medical oxygen have zoomed.
One such stock is Everest Kanto Cylinder. Shares of the company have gained 762% in the past one year.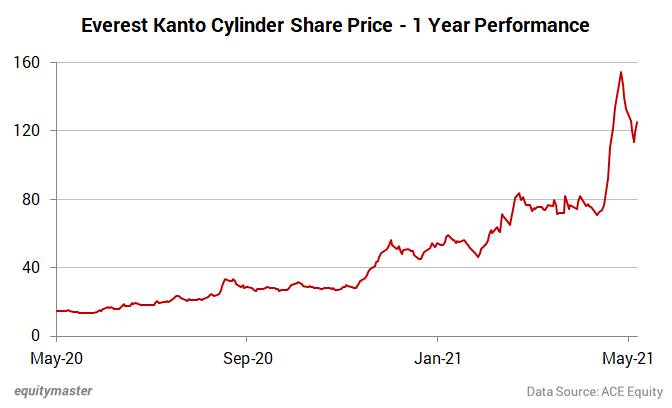 Apart from Everest Kanto, companies like Linde India, National Oxygen, and Bhagawati Oxygen have also seen their share prices zoom.
Everest Kanto Cylinder is India's largest player in high pressure gas cylinders with market share of around 50%.
--- Advertisement ---
These 3 Stocks are the Dark Horses of the Stock Market

The mainstream media mostly ignores them.

Mutual funds and hedge funds can't buy them in bulk.

Stock brokers rarely cover them.

These stocks are the dark horses of the stock market.

They only come in limelight after they have rallied by hundreds or even thousands of percent.

Our head of smallcap research, Richa Agarwal, has a knack for identifying such stocks before they begin their rally.

Over the years, she has spotted such stocks which have gone on to offer triple and even quadruple digit gains for investors. (* Past performance is no guarantee of future results)

Today, when the markets are near all-time high... and some investors are thinking of booking profits... Richa has spotted 3 such stocks which are set for a massive rally.

She will reveal the details of these 3 stocks on 28th June at her free online summit.

Click here to sign-up. It's free.
------------------------------
The company has around 150-strong client base from diverse verticals including automobile OEMs/after-market, city gas distribution, industrials, cylinder cascades, medical sector, firefighting equipment, and defence - including Tata Motors, Bajaj Auto, Hyundai, Toyota, BOC India, Praxair, Mahanagar Gas, and Adani Gas.
Given the acute shortage of oxygen cylinders amid rising Covid-19 cases in India, the company is expected to see surge in demand in its medical equipment segment.
Which Other Stocks Have Gained More than 500% in the Past 1 Year?
Apart from the above, here are few other stocks that have gained more than 500% in the past one year.
Data Source: Ace Equity
How these stocks perform in the coming months remains to be seen. Stay tuned for more updates from this space.
BREAKING: It's Good Time to Invest in Gold, but Just Don't Go Blindfolded
Recommended Readings on Multibagger Stocks
Here are links to some very insightful Equitymaster articles and videos on multibagger stocks.
To know what's moving the Indian stock markets today, check out the most recent share market updates here.