Delhivery IPO: 5 Things to Know
May 11, 2022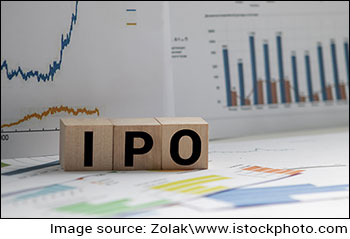 With three IPOs this week and around Rs 60 bn at stake, the Indian primary market continues to buzz even post the LIC IPO fever.
Among the three, Gurugram-based Delhivery's IPO is the biggest one. It opened for subscription today.
Here are the key details about the Delhivery IPO...
Issue period: 11 May 2022 to 13 May 2022
IPO size: Rs 52.4 bn (fresh issue worth Rs 40 bn and offer for sale (OFS) worth Rs 12.4 bn)
Price band: Rs 462 to Rs 487 per equity share
Bid lot: 30 shares and in multiples thereof
Application limit: Minimum one lot and maximum thirteen lots
Face value: Rs 1 per equity share
Objects of the issue: Proceeds from the issue will fund the company's organic and inorganic growth initiatives via acquisitions and other strategies.
However, the proceeds from the OFS will directly go to the selling promoters and shareholders.
For one part of the OFS, co-founders Kapil Bharati, Mohit Tandon, and Suraj Saharan will sell shares worth Rs 50 m, Rs 400 m, and Rs 60 m, respectively.
Additionally, Carlyle group's CA Swift Investments will offload shares to the tune of Rs 4.5 bn. Softbank group's SVF Doorbell (Cayman) Ltd will sell shares worth Rs 3.7 bn.
Deli CMF Pte Ltd, a wholly-owned subsidiary of private equity fund China Momentum Fund, L.P. will sell shares worth Rs 2 bn, and Times Internet will sell shares worth Rs 1.7 bn.
The company has reserved equity shares aggregating to Rs 200 m out of the total offer, for its employees. A Rs 25 discount per share on the final issue price will be given to participating employees.
The company has set aside 10% for retail individual investors (RII) while 75% of the total offer has been allocated for qualified institutional buyers (QIB). For non-institutional investors (NII), the company has reserved 15%.
Allotment of IPO shares: 19 May 2022 (tentative date)
Tentative listing date: The stock will tentatively get listed on exchanges (Bombay Stock Exchange and National Stock Exchange) by 24 May 2022.
Here are 5 things to know about the IPO...
#1 About the company
Started in June 2011, Delhivery is the largest and fastest growing fully-integrated logistics services player in India by revenue as of fiscal 2021.
The company offers five types of transportation services -
Express Parcel services
Part Truck Load services
Truck Load services
Supply chain services
Cross Border services
The logistics and supply chain startup has built a network covering every state. It serves 17,045 PIN codes or 88.3% of the 19,300 PIN codes in India, according to the RHP.
It became a unicorn - valued at over US$1 bn - in 2019 when it raised US$413 m in a Series F round led by SoftBank Vision Fund.
Around 64% of the revenue which company generated was from loyal customers that have been transacting with it for three years.
#2 Financials at a glance
According to the prospectus, Delhivery has never posted a profit. The company made a loss of Rs 8.9 bn for the nine months ended December 2021. For the same period, revenue stood at Rs 49.1 bn.
It reported a negative free cash flow of Rs 2.5 bn in financial year 2021 versus negative flows of Rs 8.5 bn in 2020.
As of December 2021, the company's total borrowings stood at Rs 3.7 bn.
Financial Snapshot - Delhivery Ltd
| Particulars (Rs m) | 31 March 2021 | 31 March 2020 | 31 March 2019 |
| --- | --- | --- | --- |
| Revenue From Operations | 36,465.3 | 27,805.8 | 16,539 |
| Revenue Growth (%) | 31.1% | 68.1% | |
| | | | |
| Expenditure | 42,127 | 32,574.3 | 34,781.8 |
| % of Total Income | 109.8% | 109%% | 205.2% |
| | | | |
| Net Loss | (4,157.4) | (2,689.3) | (17,833) |
| | | | |
| Net Worth | 28,368 | 31,704.1 | 33,882.8 |
| Return on Net Worth (%) | (14.7) % | (8.5) % | (52.6) % |
| | | | |
| Basic Earnings per share (EPS) | (8.1) | (5.2) | (47.2) |
Data Source: Company's Red Herring Prospectus (RHP)
For more details, check out Delhivery's RHP.
#3 Peer comparison
Blue Dart Express, TCI Express, and Mahindra Logistics are the company's listed industry competitors.
Comparative Analysis
Data Source: RHP
Interestingly, the combined market capitalisation of peers like TCI Express, Blue Dart, Gati, VRL Logistics, and Mahindra Logistics is less than the expected marketcap of Delhivery of about Rs 350 bn.
#4 Arguments in favour of the business
Technologically advanced in the industry

Delhivery has a unified infrastructure network, proprietary technology stack and capabilities, vast amounts of data intelligence, and strong research and development team.

Strong growth prospects

Despite the slowdown due to the Covid-19 pandemic, the Indian logistics market was around US $250 bn in financial year 2021 compared to US $170 bn in 2017, clocking over 10% compounded annual growth rate.

Digital native business models like e-commerce and social commerce are major drivers of growth for the express parcel delivery segment where Delhivery holds almost 22% market share.

With the funds raised, Delhivery will seek strategic alliances with global and domestic leaders in various segments of the logistics industry that bring synergies to their business.

The company will continue to develop large, new growth adjacencies that enhance its interlocking flywheel strategy, leveraging its operational scale, rapid growth, a large ecosystem of engaged partners, network design, sophisticated technology systems, and access to vast amounts of data.

Experienced Management Team

Sahil Baura is the co-founder, managing director, and chief executive officer of the company.

He is a former Consultant at Bain & Company. Mr. Barua graduated from National Institute of Technology, Karnataka with a Bachelor of Engineering in Mechanical Engineering.
#5 Risk factors
Delhivery has a history of losses and negative cash flows from operating activities. The company expects these losses to continue due to anticipated increased expenses in the future.
For conducting business operations, Delhivery relies on a scaled, automated, and unified network infrastructure, largely comprising their logistics and transportation facilities. The growth of the company would be damped if it fails to maintain or expand such network.
The logistics industry is dependent on a large workforce. Any failure to attract and retain suitably qualified and skilled employees, labour unrest, labour union activities, increases in the cost of labour or failure to comply with applicable labour laws could negatively affect the company's business.
Delhivery's reliance on network partners and third parties poses additional risk. The company employed 11,000 contractors and over 33,000 last-mile delivery agents in December 2021.
Rising prices of energy pose threat to the operating margins of the firm. Long-term growth and competitiveness are highly dependent on the company's ability to control costs and pass on any increase in operating expenses to customers while continuing to offer competitive pricing.
The company has high contingent liabilities, over Rs 990 m, mainly comprising claims in direct tax proceedings which are not acknowledged as debt.
The grey market premium of the company's shares has fallen to Rs 7-8 apiece from Rs 35-40 on 4 May 2022.
The company cut the size of the IPO to Rs 52.4 bn from Rs 74.6 bn planned earlier. Weak global sentiments and recent sell-off in the market have highly impacted the share price in the unlisted market.
Note that there's been an astronomical rise in the high-tech startup valuations since the pandemic began in early 2020.
Companies including Zomato, Paytm and the likes came out with their IPOs in upbeat market and saw an early success. But the success was short lived.
Mr Market took startup companies to the cleaners and the stocks are still struggling to recover.
Will that be the case with Delhivery too? With its increasing losses, negative cash flows and rising costs, that's definitely a possibility.
Remember the advice which Co-head of Research at Equitymaster Tanushree Banerjee shared on her telegram channel today:
As tech stocks globally and few Indian overbought Tech IPOs crumble, the latent opportunity in Indian tech space remains untarnished.

Investors who are patient and diligent enough to buy only the best stocks here over a period of time...can have huge gains coming their way.
We will keep you updated on the latest developments from this space. Stay tuned.
Since you're interested in IPOs, check out the current IPOs and upcoming IPOs on our website.
Happy Investing!
Disclaimer: This article is for information purposes only. It is not a stock recommendation and should not be treated as such. Learn more about our recommendation services here...