Top 5 Recent IPO Developments You Should Know
May 12, 2021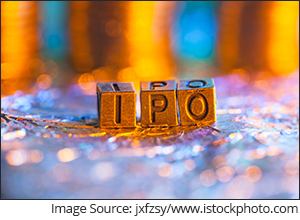 The second wave of Covid has had a serious impact on primary activity in Indian share markets as only two companies (Macrotech Developers and the recently concluded Power Grid InvIT) came out with their IPOs in the month of April.
In March 2021, 9 companies listed their shares on the bourses while in January and February, a total of 8 companies came out with their IPOs.
Before the second wave, Indian share markets were full of optimism. So far in 2021, IPOs in India have raised nearly US$ 3 bn, the best start to the year since 2018, data shows.
The activity in primary markets was aided by sufficient liquidity with foreign investors as well as retail investors looking to invest.
In a consultation paper, the stock market regulator on Tuesday proposed to rationalise the definition of 'promoter group' and move to the concept of 'person in control' as well as reduce the minimum lock-in periods for promoters' and other shareholders post an IPO.
Lock-In Requirements for Promoters to be Eased
The watchdog has said the three-year lock-in period that promoters currently have to observe on at least 20% of their shareholding post an initial public offering (IPO) can be brought down to just one year.
Moreover, the lock-in requirement on promoter shareholding in excess of 20% and pre-IPO non-promoter shareholding can be brought down from a year to just six months.
If these proposals are implemented, it will ease the regulatory burden for listed firms and could also encourage more companies to list.
Reports suggested the move will help private-equity driven companies.
The regulator said the lock-in requirement was necessary to ensure continuous 'skin in the game' particularly in case of companies that were raising public capital for project financing or setting up of a greenfield project.
However, as most companies going public these days are "well established with mature businesses" the condition can be done away with.
Besides, greenfield financing through IPOs has become non-existent, the market regulator said in a discussion paper.
'Promoter' & 'Promoter Group' Definitions to be Revisited
The markets regulator also proposed to replace the concept of 'promoter' with that of a 'person in control'.
The regulator has said the definition of promoter is quite wide-ranging and needs to be revisited with PE-backed companies increasingly looking to list.
The above will also hold for a lot of new age and tech companies that are non-family owned and do not have a distinctly identifiable promoter group.
"The changes in nature of ownership, could lead to situations where the persons with no controlling rights and minority shareholding continues to be classified as a promote.

The existing concept of promoter and promoter group should continue or there is a need to shift to the concept of 'person in control' or 'controlling shareholders' and 'persons acting in concert'."
The regulator also proposed to rationalise the definition of 'promoter group' by dropping the clause which treated a group of individuals or companies holding 20% or more stake in a company as promoter.
Amendments Related to Financial Disclosures
The regulator has also proposed to do away with the requirement of disclosing financial and other details of top 5 listed or unlisted group companies in the IPO prospectus.
Instead, only the names and registered office address of all the group companies should be disclosed in the offer document and other details can be made available on the websites of the listed companies.
Recent Developments in the IPO Space
Earlier this month, the markets regulator had notified a slew of relaxations to norms, including reducing holding period for pre-issue capital and allowing discretionary allotment to eligible investors.
These relaxations were aimed to boost listing of start-ups. These proposal was approved by the regulator in March.
Here are some other relaxations:
Easing delisting requirements and relaxation in guidelines for migrating to main board.
Reducing the period of holding of 25% of pre-issue capital of the issuer company by eligible investors to one year from the current requirement of two years.
Easing framework for companies seeking to migrate to the main board. Currently, for a company not satisfying the conditions of profitability, net assets, net worth among others for migration from IGP to main board requires a company to have 75% of its capital held by QIBs as on date of application for migration. This requirement has now been reduced to 50%.
The new rules have become effective from 5 May 2021, as per the notifications.
Upcoming IPOs
Online auto classifieds platform CarTrade has begun preparations for filing the draft prospectus for its IPO to raise around Rs 20 billion, according to reports.
It has appointed the investment banking arms of Axis Bank, Citigroup, Nomura, and Kotak Mahindra Bank to manage the issue.
The Warburg Pincus and Temasek-backed company helps people buy both new as well as used cars.
Meanwhile, Sona BLW Precision Forgings yesterday received approval from the regulator for the IPO through which it plans to raise Rs 60 bn.
The public offer comprises of a fund-raise via a fresh issuance of shares amounting to Rs 3 bn and Rs 57 bn through an offer-for-sale (OFS) by shareholder Singapore VII Topco III Pte Ltd, an affiliate of Blackstone Group.
Bengaluru-based Medi Assist has also filed draft red herring prospectus (DRHP) with the market regulator to raise around Rs 8.4 bn through an IPO. This will be India's first IPO by an insurance TPA (third-party administrator).
A TPA is an entity or a firm that processes medical insurance claims. Every insurance company appoints TPAs for settlements of health policy claims.
When a claim is filed under a health policy, the TPA manages the documentation and processing and passes on the information to the insurer for settlement.
The IPO pipeline has as much as 20 companies that have filed their DRHPs and more than 30 PE-backed companies are planning exits.
However, activity may be muted owing to spike in Covid cases, slow start to vaccinations in India and threats of new variants of virus.
IPO Activity During January-March 2021 Quarter
India witnessed 22 IPOs worth over US$ 2.5 bn in the first three months of 2021 amid positive momentum in Indian share markets during this period.
Indian Railway Finance Corp's IPO was the largest.
According to reports, the trend is likely to stay bullish in the current quarter.
Leading consultancy EY India's IPO report released last month showed that consumer products and retail, diversified industrial products, automotive, and transportation were the most active sectors in terms of the number of IPOs in the 2021 first quarter.
There were 17 mainboard IPOs in Q1, 2021 versus just 1 IPO in Q1, 2020 and 10 IPOs in Q4, 2020.
In the SME segment, there were 5 IPOs in the first quarter of this year versus 11 and 9 IPOs in the first quarter of 2020 and fourth quarter of last year, respectively.
To know more, you can check out the upcoming IPOs and current IPOs on our website.
Recommended Readings on IPO
Here are links to some very insightful Equitymaster articles and videos on IPO.
To know what's moving the Indian stock markets today, check out the most recent share market updates here.