10 Things to Know About the Adani-Holcim Deal
May 16, 2022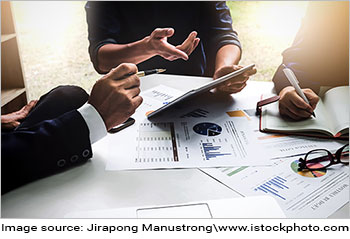 A couple of weeks ago when the news broke out that Holcim is exiting its cement business in India, we wrote about why it makes sense for the Adani group to buy out its stake.
And now, the Adani Group has signed a binding agreement with Holcim, its largest-ever acquisition, to acquire its cement business in India.
This deal, valued at US$10 bn will make the Adani group the second-largest cement firm in the country.
Today, we highlight the key takeaways from the deal.
#1 Adani is acquiring Holcim's stake in Ambuja and ACC, via an open offer, valuing it at US$10 bn.
The whole deal will be routed through an offshore special-purpose vehicle. Holcim expects to receive 6.4 bn Swiss francs (US$6.4 bn) as proceeds from the sale.
However, the Adani group wants to acquire more shares via an open offer. The entire transaction is expected to close in the second half of 2022. It may increase Adani's stake by more than 80% in both companies.
#2 Holcim owns 63.1% of Ambuja Cement, which also owns a 50.1% stake in ACC, along with a direct stake of 4.5%.
The US$10bn deal values Ambuja Cements at 14.4 times FY24 EV/EBITDA which transpires into an enterprise value (EV) of US$198 per tonne and ACC at 10.2 times FY24 EV/EBITDA and US$117 EV/tonne.
The enterprise value refers to the replacement cost of a cement plant meaning how much would it cost to replace a plant.
To give you some perspective of how deals were done in the past, in 2005, Holcim acquired a stake in ACC at US$111 EV/tonne. The next year Holcim acquired a stake in Ambuja Cement at US$193 EV/tonne.
At present, the cost of setting up a greenfield (new) cement plant in India is around US$115 per tonne (Rs 8,000-8,500 per tonne). So it's safe to assume that Adani paid a premium to Holcim.
However, it is not so easy to set up a cement plant in India.
#3 Setting up a cement plant in India can take up to 2-3 years.
From land acquisitions to environmental norms, starting operations can be a prolonged and tedious process in India.
Also, coal is a key component in the cement manufacturing process. The plant's proximity to the mine and the market is imperative. This makes expanding inorganically (acquiring existing plants) a value-accretive proposition, especially for a new player like Adani.
#4 This acquisition makes the Adani group the second-largest cement player in the country.
The company will boast a capacity of 70 m tonnes. It will be the second biggest cement firm in India after cement giant Ultratech, which has a capacity of 120 m tonnes.
Ambuja Cements and ACC currently have a combined installed production capacity of 70 m tonnes per annum. The two companies together have 23 cement plants, 14 grinding stations, 80 ready-mix concrete plants and over 50,000 dealers & retailers countrywide.
#5 This is not the first time the Adani group has expressed interest in manufacturing cement.
They did announce their foray into cement a few years ago.
Their flagship firm Adani Enterprises Ltd. has two cement subsidiaries. While Adani Cement Ltd. was established in June 2021, Adani Cementation Ltd. plans to build an integrated facility in Gujarat.
#6 The foray into cement bodes well for the group's diversified portfolio paving the way to backward and forward integration.
Broadly split into energy & utilities, transport & logistics, and other emerging businesses, the Adani group can benefit enormously from adding cement to their portfolio. The synergies from the acquisition can serve as an effective base to deliver increased business value.
The Adani group companies together boast a robust requirement for cement. Their wide presence in infrastructure activities like building roads and airports can further galvanise demand for in-house produced cement.
#7 The cement facilities will benefit, due to higher profits, by using the fly ash generated by the group's power plants.
Fly ash is a solid waste byproduct of coal-based power generation. Mixed with cement, not only does it enhance its quality but also lowers the cost of production.
As a matter of fact, the group's power arm, Adani Power, already generates and sells large quantities of fly ash to some of the major cement players in the country.
#8 Adani will gain access to every market in the country via the widespread distribution network.
ACC and Ambuja enjoy a well-established brand name along with a strong network of thousands of distributors spread across the country. Operating large capacities in all four regions, north, south, west, east ACC, and Ambuja are pan-India cement manufacturers.
Now, this is a big plus for any company foraying into the cement business.
This is mainly because depending on a single market exposes cement players to the price fluctuations in that region. This can be detrimental to the business.
If, for some reason, the market in one part of the country doesn't perform well, profits from the other markets can help mitigate that.
Moreover, the logistics costs for carrying cement beyond a point can get prohibitive, making it a regional affair. So it's more effective to build plants in every pocket of the country and cater to different markets from there.
Despite deep pockets, for a new player like Adani, it would not only be expensive but also time-consuming to build a solid distribution network.
#9 Holcim's exit from India is perhaps the biggest outflow of foreign direct investment from the country.
This FDI exit is the biggest after Cairn Energy's exit from India in 2010. They sold their Indian operation, Cairn India to the Vedanta Group for US$4.5 bn.
However, this in no way reflects poorly on the country, as Holcim stake sell comes on the back of moving towards a greener tomorrow.
#10 While the real reason behind the Holcim exit is still unknown..
A popular belief is that the company's divestment is the latest move towards sustainability and going green. A giant leap towards that is to reduce its reliance on carbon-intensive cement production.
The cement manufacturing process produces high levels of carbon emissions, deterring many environmentally-conscious investors.
The company is diversifying into non-traditional building materials, like 'smart rooftops'. These are more sustainable and safer for the environment. Its exit from other parts of the world like Brazil, Indonesia, Malaysia, and Zimbabwe, gives more impetus to this theory.
In conclusion...
The synergies likely to emerge from this deal make this foray into cement a step in the right direction for the Adani Group.
However, there are still some lingering risks that the company will face.
The Adani Group hasn't disclosed how it will fund this massive acquisition. There is a good chance they might have to borrow externally bolstering their costs.
The cement industry's dormant performance in the past ten years might just put the company in a tight spot to perform well going forward.
Disclaimer: This article is for information purposes only. It is not a stock recommendation and should not be treated as such.