Divi's Lab Net Profit Rises 78%. Company Declares 1,500% Dividend
May 23, 2022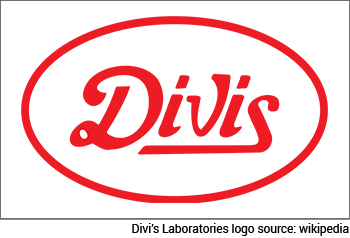 Pharma major Divi's Laboratories today reported its March quarter results during market hours.
The street was expecting the company to post muted numbers as there was a substantial decline in its Molnupiravir revenue. The company's exports of Molnupiravir API had declined.
There were also pricing pressures on two of its API products.
Ahead of its results, shares of the pharma company opened on a flat note at Rs 4,301 on the BSE.
The stock saw some buying after the quarterly numbers were announced as it rose over 2%.
Here are four key takeaways from Divi's Lab Q4 results.
The company's consolidated net profit came in at Rs 8.9 bn compared to Rs 5 bn reported in the same period last year.

This translates into a 78% growth, which is not bad by any measures.
On the revenue front, the company saw a growth of 40.8% for the quarter under review to Rs 25.2 bn. The same figure in the previous year stood at Rs 17.9 bn.
For full year, the pharma major reported a 29% growth in its total revenue to Rs 90.7 bn.
Profit for the same period came in at Rs 29.6 bn as against a net profit of Rs 19.8 bn for the last year, reflecting a growth of 49%.
Divi's Lab recommended a dividend of Rs 30 per share, i.e., 1,500% on its face value of Rs 2.
The company's peer Dr Reddy's Lab recently reported its quarterly results where it saw a 76% de-growth in profit.
Divi's Lab share price opened the day flat against its previous close. As soon as it declared results, shares saw a sudden spike and rose over 2%.
In the past one year, shares of Divi's Lab have a muted performance to show (up 7%) while on a YTD basis, Divi's Lab has fallen 6%.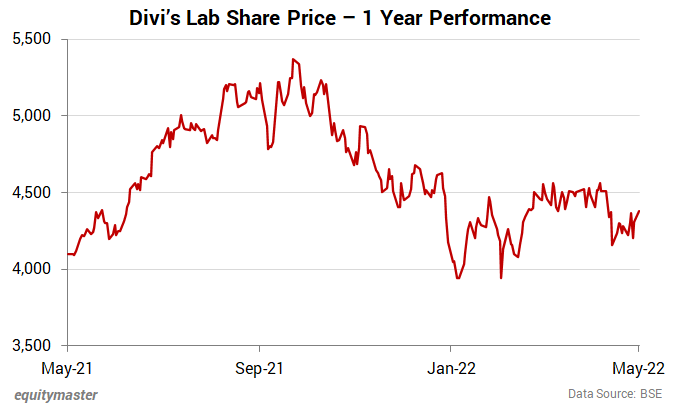 About Divi's Lab
Divi's Lab is a leading manufacturer of APIs (Active pharmaceuticals ingredients), intermediates and registered starting materials in India.
The company has been established for more than thirty years in Hyderabad, India and is among the top pharmaceutical companies in the country.
It has over 14,000 highly trained professionals across departments and 350 scientists that work together to bring world-class products to customers.
For more details about the company, you can have a look at Divi's Laboratories' factsheet and Divi's Laboratories' quarterly results on our website.
You can also compare Divi's Laboratories with its peers.
Divi's Laboratories vs Abbott India
Divi's Laboratories vs Sun Pharmaceuticals
Divi's Laboratories vs Aurobindo Pharma
Disclaimer: This article is for information purposes only. It is not a stock recommendation and should not be treated as such. Learn more about our recommendation services here...