Why We Stayed Away from a Sector that Boasted of a Moat
May 24, 2018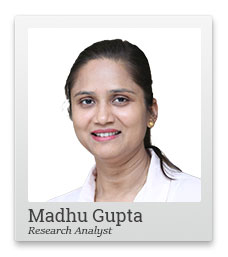 Good businesses are like castles or forts surrounded by moats.
Moats are essentially deep trenches surrounding them, acting as a barrier, preventing entry from outside.
Warren Buffett owes his spectacular investing success to the inherent moat or competitive advantage of the companies in his portfolio.
The telecom sector has an inherent moat of network addition in a developing country like India.
And rightly so.
In less than a decade, the mobile phone customer base in the country has crossed one billion.
But despite the huge runaway in growth, we stayed away from recommending any telecom company, except Bharti Airtel.
Why?
The durability and sustainability of the moat was missing.
--- Advertisement ---


How one could potentially profit from the coming Small Cap Firesale…

We believe we could soon see a Small Cap Firesale, in which several high-quality small companies could be available for dirt-cheap to regular investors.

Why is this firesale happening? And how could one get the maximum out of it?

Click here for full details on this time-sensitive opportunity…
------------------------------
The sector was plagued with regulatory issues and high spectrum costs after cancellation of the telecom licenses in 2012.
As telcos scrambled to bid for expensive spectrum, it not only inflated their cost of operations but piled on huge debt on their books. The presence of large number of operators further intensified competition chipping away at their earnings.
The entry of Reliance Jio in 2016 was the final straw in disrupting the telecom apple cart.
The lifetime free voice calls and the initial bait of ultra-cheap data plans and tariffs by the upstart further crippled the pricing power of the incumbents.
This problem is not limited to India.
As per several international news sources, the combined losses of all global telecom majors, including Vodafone and NTT Docomo, has spiraled to US$ 23 billion. While some of them have exited India, others are taking the consolidation route to stay afloat.
Even market leader, Bharti Airtel, has witnessed steep erosion in its earnings in the past three years and its debt-to-equity ratio climbing above two times.
So, it is hardly surprising that the telecom sector that once looked attractive has been the biggest wealth destroyer in recent times. In the past decade, the S&P Telecom Index has fallen by 9% even as the broad index has surged by 98.4%.
The bottom line is while evaluating a business for investment, it is important to test the durability and sustainability of its moat.
Warren Buffett places a lot of importance on the long-term sustainability of moat.
Here's what he said in the 2000 annual meeting...
So we think in terms of that moat and the ability to keep its width and its impossibility of being crossed as the primary criterion of a great business. And we tell our managers we want the moat widened every year. That doesn't necessarily mean the profit will be more this year than it was last year because it won't be sometimes. However, if the moat is widened every year, the business will do very well. When we see a moat that's tenuous in any way-it's just too risky. We don't know how to evaluate that. And, therefore, we leave it alone. We think that all of our businesses-or virtually all of our businesses-have pretty darned good moats.
In other words, ignoring the sustainability of a moat can quickly turn a 'value for money' proposition into a classic 'value trap.'
Warm regards,


Madhu Gupta
Research Analyst, ValuePro
Madhu Gupta (Research Analyst), ValuePro has a post graduate degree in both physics and finance. Having worked with India's leading economic research agency, she has a natural flair for numbers and analytics. She brings with her a near-decade long rich experience in the field of finance. A firm believer of the principles of value investing, she looks for robust businesses with durable competitive advantages.