5 Things to Know About Aether Industries IPO
May 24, 2022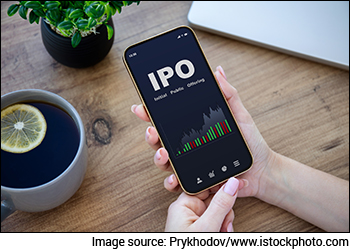 In the past few days, the stock market has been highly impulsive. Down 1,000 points on one day and up more than 1,500 points on another. Such has been the case of Indian share markets.
In this volatility, investors have shown an inclination towards IPOs.
After the lukewarm debut of Life Insurance Corp (LIC) and Campus Activewear's muted listing, yet another IPO is scheduled to launch this week.
"Behind every stock is a company. Find out what it's doing." - Peter Lynch
This quote seems relevant in today's market trend.
Without further ado, let's take look at the highlights of the upcoming IPO of Aether Industries.
Here are the key details...
Issue period: 24 May 2022 to 26 May 2022
Issue size: Rs 10,321 m (Fresh issue worth Rs 7,570 m and offer for sale worth Rs 2,751 m)
Price band: Rs. 610 to Rs 642 per share
Bid lot: 23 shares and in multiple thereof
Application limit: Minimum one lot maximum thirteen lots
Face value: Rs 10 per equity share
The size of the fresh allotment offer has been reduced as the company has made a pre-IPO placement of Rs 1,310 m.
Objects of the issue:
The company aims to use the net proceeds from the issue to make repayment or pre-payment, in whole or in part, of all or a portion of the company's borrowings.
It aims to use the funds as capital expenditure for their manufacturing facility (proposed greenfield project).
A portion of the funds would be used for general corporate objectives.
Some amount would be used in funding the working capital requirements of the company.
Before applying to the IPO of Aether Industries, have a look at these crucial points...
#1 About the Company
Aether Industries was founded in 2013, with a mission to carve out a place in the global chemical industry through a unique approach to chemistry, technology, and systems.
It is one of India's fastest-growing specialty chemical firms, with a revenue CAGR of 60% between fiscal years 2018 and 2021.
Aether Industries is one of the prominent CRAMS (Contract Research and Manufacturing Services) with a production capacity of 6,000 million tonnes (MT).
#2 Financial Position of Aether Industries
The chemical sector is a primary supplier to agriculture, pharmaceuticals, and food processing, among many other industries.
In recent years, specialty chemical stocks have become multibaggers due to the booming prospects of the industry. It's gaining traction from strong domestic demand and export opportunities.
The industry is in a sweet spot as many global players are reducing their reliance on China post-Covid-19.
Recent pollution control measures in China have also resulted in the closure of many factories in that country. It's directly benefiting their Indian counterparts.
So Aether seems to be in a good spot to leverage on this with good financials.
Excellent research & development capability and product portfolio have benefitted the company. It has shown good growth with nearly 50% increase in revenue every year.
The company's operating margins have also expanded as it undertook cost-efficiency measures.
The company's debt/equity ratio is 1.19 as of March 2021 while its EBITDA stands at Rs 1,161.3 m.
Financial Snapshot
| Particulars (Rs m) | Mar-21 | Mar-20 | Mar-19 |
| --- | --- | --- | --- |
| Revenue | 4,537.80 | 3,037.80 | 2,032.70 |
| Revenue Growth % | 49.3 | 49.4 | |
| | | | |
| Net Profit | 711.1 | 399.5 | 233.6 |
| Net Profit Margin | 15.6 | 13.15 | 11.49 |
| | | | |
| Net Worth | 1,744.30 | 782.8 | 385.5 |
| | | | |
| Earnings per share (EPS) | 7.36 | 4.24 | 2.48 |
Data Source: Company's Red Herring Prospectus (RHP)
#3 Competitive Strengths
Aether Industries manufactures a wide range of products of different categories. Thus it has a differential portfolio of market-leading products.
The foundation of the company is its in-house research and development capability. This leverages its core competencies of chemistry and technology.
By delivering quality products consistently, the company has a diversified customer base of over 130 multinational, global, regional, and local companies.
The company has synergistic business models focused on large scale manufacturing, CRAMS, and contract manufacturing. These business models benefit from, and have synergies with, each other.
Aether Industries is led by experienced promoters and senior management with extensive domain knowledge. This has enabled the company to be recognised as a leading specialty chemical manufacturer in India.
#4 Risk factors
Aether Industries' success majorly depends on the research & development (R&D) of new products. If the company is unable to deliver them, it can adversely affect the business.
Lack of long-term agreements with suppliers and customers can become a part of the uncertainty in unfavorable conditions.
The company is always on alert that they may receive notices from regulatory authorities including environmental authorities, which may result in litigation, penalties, fines, or cancellations or suspensions of operating licenses.
#5 Peer Comparison
Let's take a look at how Aether Industries performs when compared to peers.
Data Source: Company's Red Herring Prospectus (RHP)
The growth of the chemical sector nationally and globally has benefitted all players in the sector. Aether Industries is experiencing competition from bigger players.
Conclusion
After more than 18 months since the start of covid-19 it, the global economy is experiencing the strongest post-recession rebound in 80 years.
The Indian chemicals industry is expected to grow to US$ 304 bn by 2025, growing at a 9.3% CAGR.
Chemical consumption is expected to grow at a 9% annual rate by 2025.
Aether Industries, growing with CAGR of 60%, is one of the leading companies in the chemical sector with limited competition and strong R&D capabilities.
However, even as the numbers portray a good picture, one should invest in IPOs wisely because even fundamentally solid firms have been knocked down.
One needs to be very choosy in playing chemical stocks as they trade at valuations similar to consumer companies. If they disappoint on growth there can be significant de-rating in these stocks.
If you are planning to invest in this sector, keep in mind the overall factors favoring and impacting the industry.
Also keep in mind that new public firms do not have a track record of functioning in the public arena.
We will have to wait and watch to find out how Aether Industries will perform in this impulsively volatile market.
Stay tuned for more updates about this and other upcoming IPOs.
Happy Investing.