Why Divi's Lab Share Price is Falling
May 24, 2022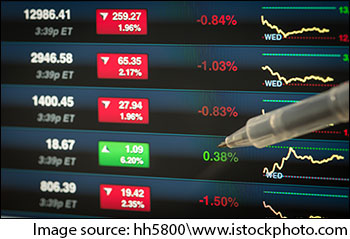 After a fall of 22% in 2021, Divi's Laboratories share price has started on a weak note this year too.
Since the beginning of 2022, the share price has been falling.
Many pharma companies like Dr Reddy have declared their Q4 results. It can be seen from their results that the pharma sector performed exceptionally well in financial year 2021-22.
The export figures of Indian pharmaceutical companies shot through the roof owing to demand for Covid-19 related drugs and vaccinations.
So why is the performance of Divi's Lab in stark contrast with the performance of the pharma sector?
Yesterday, after reporting its Q4 results, Divi's Labs saw a sharp fall of more than 10% in a single day.
Today, it fell another 5% and hit a 13-month low of Rs 3,657.1.
Read on to find out why this happened.
Why is Divi's Lab share price falling rapidly?
Divi's Laboratories reported its financial statements on 23 May 2022. After this, the share price had a steep fall.
However, it should be noted that the share price has not fallen because of a weak financial performance. In fact, Divi's Lab has shown a strong financial performance for the year 2021-22.
Divis Labs reported a net profit of Rs 29,604.5 m. This is 49% higher compared to last year.
Revenue from operations saw a growth of 29% and stood at Rs 89,598.3 m for the same period.
The drug firm's sales saw a sharp rise in 2021. Molnupiravir - its oral anti-viral treatment for Covid-19 - was a high contributor to the increased sales.
The sharp growth in sales is due to increased demand for Covid-related drugs.
So one reason why Divi's Lab is falling is that the high growth it saw last year seems unsustainable going forward.
The profit margins were also running high due to Covid-19. Now, with the Covid-19 situation normalising everywhere, it is expected the company will face a lower growth base and reduced margins.
These are the market expectations from Divi's Lab. Owing to negative expectations, Divi's Lab share price has been falling rapidly.
What the future of Divi's Labs looks like...
While the company may report flat numbers or even a decline in its performance for the next couple of quarters, it has tailwinds to back its business.
Divi's Lab is trying to become the leader in select molecules. Also, there's a heavy capex lined up which could bode well for the company in the long run.
The company's capex projects like backward integration and debottlenecking projects, have reduced dependence on key starting materials and improved the company's cost efficiency through process optimisation.
About Divi's Laboratories
Divi's Lab is a leading manufacturer of APIs (Active pharmaceuticals ingredients), intermediates, and registered starting materials in India.
The company has been operating for more than thirty years in Hyderabad, India, and is among the top pharmaceutical companies in the country.
It has over 14,000 highly trained professionals across departments and 350 scientists that work together to bring world-class products to customers.
For more details about the company, you can have a look at Divi's Laboratories' factsheet and Divi's Laboratories' quarterly results on our website.
You can also compare Divi's Laboratories with its peers.
Divi's Laboratories vs Abbott India
Divi's Laboratories vs Sun Pharmaceuticals
Divi's Laboratories vs Aurobindo Pharma
The investment takeaway
In 2021, the economies of the entire world were affected. Some sectors like technology and pharma saw exceptionally high growth. Some sectors like tourism and hospitality barely survived.
2020 and 2021 were two extraordinary years. The economy and share markets are still reeling from the effects of those two years.
With the relaxation in the Covid-19 situation, the economy and share markets are also expected to return to normal. Hence the year 2022 will be the year of undoing the changes that happened in 2020 and 2021.
Hence most stocks that saw a sharp rise owing to Covid-19 are falling. They are returning to their normal valuations. You'll see this when you chart out the share price of diagnostic stocks in India.
Hence, an investor you have to keep a keen watch on your portfolio. To avoid losses, ensure the portfolio does not include stocks that are bound to be washed away by the wave of correction.
Just like FMCG stocks, pharma stocks are investors' favourites. They have generated high returns for investors in past, especially in the past two years. But 2022, will not be a good year for pharma stocks.
So, be careful while adding a pharma stock to your watchlist. Stay tuned for more updates from this space.
Happy Investing!
Disclaimer: This article is for information purposes only. It is not a stock recommendation and should not be treated as such. Learn more about our recommendation services here...