Why Equity Mutual Funds Keep Going Down with Markets
May 26, 2022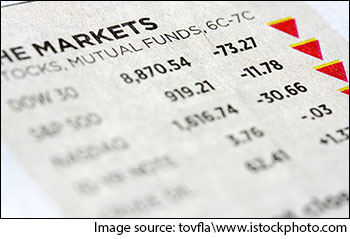 The flop-show of LIC IPO (Initial Public Offering) should be an eye-opener for all Indian investors.
Despite the government lowering the valuation of India's largest life insurance company to assuage investors' concerns, the IPO couldn't do well even at its discounted offer price.
Clearly, the fatigue in the secondary market is visible, marked by high volatility and has become a usual thing nowadays.
The Nifty 500 Total Return Index (TRI) has fallen -8.8% over the last 6 months and various equity mutual funds, too, have registered losses in the range of 0.2% to 20.1%.
Now you might be wondering why your equity mutual funds keep going down with markets.
--- Here's something interesting (Advt.) ---
The Biggest Money-Making Opportunity In The Recent Years
It is here!
We promised, and we are delivering.We are proud to announce the launch of one of our most passionate projects ever.
Just Launched Active Wealth Multiplier 2030
It is something that could make you potentially wealthier by as soon as 2030 if you play your cards right.
And this is your opportunity to become a member of this high potential opportunity under this special launch offer
As a member, we have a very special surprise for you that you could know all about HERE.
We suggest you read all about this huge opportunity right now.
Because the founder member offer will not be here forever.
And we don't want you to be left behind.
Go ahead, and become a member of 'Active Wealth Multiplier 2030' right now.
Now is the time to act.
Click Here To Become A Member Under The Special Launch Offer!
------------------------------
Well, it's simply because the mainstays of the market have done badly of late.
The technology sector has been under pressure, financials have underperformed for quite a while now, real estate is facing the brunt of rising interest rates, and in the case of ferrous metals, the government reshuffling the duty structure has added to the worries.
If economic growth slows, many other sectors may have to bear the consequences.
The Ukraine-Russia war, rising prices of crude, spiralling inflation, monetary tightening by the US Federal Reserve and many other central banks, including the RBI, rise in bond yields, and a weak Indian rupee - these are the key macroeconomic factors behind the intense volatility and downturn in the Indian equity markets.
FPIs have been unremittingly dumping Indian equities, conforming to the adage, 'Sell in May and Go Away'. So far in 2022, they have sold Indian equities worth Rs 1.62 lakh crore.
Under such circumstances, it is obvious equity mutual funds will disappoint you.
Here's how equity mutual funds have fared lately.
We analysed 194 diversified equity funds across various categories to gauge their performance in the ongoing downturn. Focused Funds, Flexicap Funds, and Largecap Funds have underperformed the broader markets due to their market capitalisation preferences and stock selection.
The Foreign Portfolio Investors' (FPIs') favourite and some of the most liquid stocks have witnessed a sharp sell-off in the last six months. As a result, mutual fund schemes that had overweight positions in such stocks have underperformed in the current market correction.
Table 1: Performance of various equity mutual fund categories
Category
Returns (Absolute %)
Returns (CAGR %)
6 Months
1 Year
2 Years
3 Years
5 Years
7 Years
Focused Funds
-10.9
9.7
34.1
14.2
11.8
11.8
Flexicap Funds
-10.7
8.8
34.7
14.5
11.8
11.6
Largecap Funds
-10.5
8.2
31.8
12.3
11.1
10.6
Large & Midcap Funds
-10.4
11.2
37.9
15.8
11.8
12.2
Midcap Funds
-10.3
11.9
44.5
19.9
12.8
13.5
Multicap Funds
-9.8
12.4
42.1
17.4
13.9
13
Smallcap Funds
-8.4
17.5
60.1
25.8
14.4
15.5
Value Funds
-8.4
11.3
40.6
14.3
10.3
11.8
Contra Funds
-7
13.2
43.7
17.7
14.4
13.5
NIFTY 500 - TRI
-8.8
10.4
38.2
14.1
12.2
11.7
Category average returns are considered.
Data as of 20 May 2022
(Source: ACE MF, PersonalFN Research)
Speaking about individual schemes, 5 out of 10 worst performing schemes over the last six months have been from Axis Mutual Fund.
While the fund house has been in the spotlight for displeasing instances of front-running, its poor performance is primarily due to its orientation to overvalued growth stocks.
Some of its high-stake bets, such as the Bajaj twins -Bajaj Finance and Bajaj Finserv - Divi's Labs, Info Edge, and Avenue Supermarts, to name a few, have nosedived from their October 2021 highs. The losses have been in the range of 35%-50%.
Schemes such as UTI Flexi Cap Fund and DSP Flexi Cap Fund also suffered due to their positions in aforesaid stocks.
Additionally, their concentrated bets on index-heavy banking names haven't helped them either. Their IT exposure, especially to the midcap segment, made it even more difficult for them to arrest the downside in their Net Asset Value (NAV).
So was the case with their holding underperforming banking and financial stocks.
Table 2: Worst-performing equity funds in the ongoing corrective phase
Scheme Name
Category
AUM
Returns (Absolute %)
Returns (CAGR %)
6 Months
1 Year
2 Years
3 Years
5 Years
7 Years
Axis Focused 25 Fund
Focused Fund
19,146
-20.1
-0.3
27
12.1
12.7
13
UTI Flexi Cap Fund
Flexi Cap Fund
24,649
-20
2.1
34.6
16.4
14.3
12.1
Aditya Birla SL Equity Advantage Fund
Large & Mid Cap
5,655
-18.5
2.7
34.3
12.8
9.4
10.9
Axis Flexi Cap Fund
Flexi Cap Fund
10,504
-17.1
5
26.4
13.5
-
-
SBI Focused Equity Fund
Focused Fund
24,707
-16.4
10.6
32.6
15.4
15.4
14.2
Franklin India Prima Fund
Mid Cap Fund
7,309
-16.1
1.6
36.4
12.7
9.2
11.4
DSP Flexi Cap Fund
Flexi Cap Fund
7,538
-15.6
1.7
31.2
14.7
11.8
12.3
Axis Bluechip Fund
Large Cap Fund
34,909
-15.3
3.1
24.7
12.3
14.6
12.4
Axis Growth Opp Fund
Large & Mid Cap
7,445
-15
9.7
36.8
21.1
--
-
Axis Midcap Fund
Mid Cap Fund
17,679
-14.4
9.3
34.5
21
18.2
14.7
NIFTY 500 - TRI
-8.8
10.4
38.2
14.1
12.2
11.7
Data as of 20 May 2022
Direct Plan and growth option considered.
(Source: ACE MF, PersonalFN Research)
Similarly, in the case of Franklin India Prima Fund, its top bets, Crompton Greaves Consumer Electricals, Voltas, Deepak Nitrite, and Oberoi Realty, among others, are down in the range of 25%-35% over the last 6-7 months. This has resulted in its underperformance.
The underperformance of the SBI Focused Equity Fund deserves a special mention for a number of reasons. Like with many of the Axis Mutual Fund schemes, SBI Focused Equity Fund is also popular among investors, going by its Assets Under Management (AUM).
Its performance is impacted due to exposure to stocks such as Muthoot Finance and Divi's Labs, which are among its top-5 holding. Most importantly, its international exposure has wreaked havoc. Netflix, one of its portfolio constituents, has lost 72% in the last 6 months. Alphabet is down 25% as well.
That's why focused funds are a two-way sword. When concentrated bets work, their outperformance is massive. But when they fail, as they have, at least for the time being, investors receive nasty shocks.
So, should you exit beaten-down funds or invest more?
Well, the decision to sell your equity mutual funds may be taken only when...
You are not holding some of the best mutual fund schemes
There are better alternate schemes available
You wish to change the investment style of your portfolio
When the fundamental attributes of the scheme have changed since the time you first invested
Your risk profile has altered
Your asset allocation warrants a change
You have achieved the envisioned financial goals
If none of the above is the case, the next obvious question is: Should you invest more in beaten-down equity mutual funds?
Well, let's not forget, despite the recent fall, India still remains one of the most expensive markets across the globe. Besides, the future is unknown.
But as they say, opportunities come with adversities. If you have a fairly long investment horizon of 5-7 years and have the stomach for high risk, you could consider investing in some of the best-diversified equity mutual funds by devising a sensible approach.
Avoid going overboard with only diversified equity schemes following a growth-oriented style. Of late value style of investing is doing well while the markets are correcting (and hoping to see a decent recovery). You need a mix of both growth-oriented and value style funds.
Follow a Core & Satellite approach to invest in equity mutual funds in 2022. It is a time-tested strategy adopted by many successful equity investors around the world.
It facilitates optimal diversification opportunities across investment styles and market capitalisation categories with the aim to build wealth over the long run.
The core holdings of your mutual fund portfolio should ideally comprise a Large-cap Fund, Flexi-cap Fund, and Value Fund/Contra Fund, with an aggregate allocation of 65%-70%.
Whereas the satellite component should be in the range of 30%-35% and should include Mid-cap Funds and Aggressive Hybrid Fund.
By wisely structuring and timely reviewing the Core and Satellite portions and the holdings therein, you would be able to add stability to the equity mutual fund portfolio with largecaps while strategically boosting your portfolio returns at the same time with midcaps and smallcaps.
When shortlisting equity mutual funds by using the Core & Satellite strategy, here are a few fundamental rules to follow:
Consider equity mutual funds that have a strong track record of at least 5 years and have been among the top performers in their respective categories.
The schemes should be diversified across investment styles and fund management.
Ensure that each equity mutual fund selected scheme abides with its stated objectives, indicated asset allocation, and investment style.
You should not only invest across investment styles (such as growth and value) but also across fund houses.
The equity mutual fund schemes should be managed by experienced and competent fund managers and belong to fund houses that have well-defined investment systems and processes in place.
Not more than two equity mutual fund schemes managed by the same fund manager should be included in the portfolio.
Not more than two equity mutual fund schemes from the same fund house shall be included in the portfolio.
Each equity mutual fund scheme that is to be included in the portfolio should have seen an outperformance over at least three market cycles.
You should restrict the count of equity mutual schemes in your portfolio to seven.
While investing, you could take the Systematic Investment Plan (SIP) route. This is to mitigate the volatility and benefit from the inherent rupee-cost averaging feature of SIPs. You can also invest lumpsum amounts and keep a time horizon of at least 5-7 years for meaningful wealth creation.
Happy Investing!
Disclaimer: This article has been authored by PersonalFN exclusively for Equitymaster.com. PersonalFN is a Mumbai-based Financial Planning and Mutual Fund research firm known for offering unbiased and honest opinions on investing.