Will You Invest in Any of These Upcoming IPOs?
May 29, 2021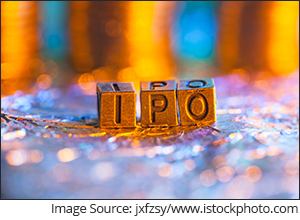 Amid the second wave of Covid-19 pandemic, India is likely to witness a flurry of initial public offerings (IPOs) in the coming months.
That is because several companies have submitted proposals for IPOs to the Indian capital markets regulator.
Earlier this month on 17 May, five companies filed their draft red herring prospectus (DRHP) for an IPO with the regulator.
That's not all.
Between April and May, as many as 20 companies have filed their DRHP, 12 of them in May itself.
To top all this, February and March also saw higher filings with 9 companies filing for IPOs in February and 6 companies in March.
Why the Sudden Rush?
The flurry in the number of prospectus filings comes on the back of positive sentiment in Indian share market as well as global indices.
Yesterday, the benchmark NSE Nifty closed at all-time high of 15,436.
Markets are racing ahead as investors are factoring in the positive news, which include decline in Covid cases, stellar March quarter earnings and an uptick in economy.
On top of that, excess liquidity in the market and positive news on the vaccination front have pushed markets to a bull run.
There's always a high probability of listing gains in a bull market.
--- Advertisement ---
3 Hidden Forces are Converging for the First Time Ever...

This convergence is going to unleash a once-in-a-generation wealth boom.

A wealth boom that could potentially mint countless new dollar millionaires as the stocks at the heart of this event return thousands of percent over the long term.

It's a story of ground-breaking consequences that cannot be ignored.

Our co-head of research, Tanushree Banerjee, is going to reveal all about this historic event on the evening of September 24.

Tanushree believes, those who invest in the companies at the heart of this event could turn a small stake into generational wealth.

Just head to this page to get more details about this historic event...
------------------------------
Companies Lined Up
Of the companies that have filed their DRHP, majority of them belong to the pharma space.
The pharma companies' list includes Glenmark Life Sciences, Windlass Biotech, Supriya Lifescience, Emcure Pharma, and Veeda Clinical Research.
These companies expect to raise around Rs 70 bn combined.
Stocks from the pharma space were among the best performers in the year gone by, even as stocks from different sectors were hammered.
While investors would be going gung-ho on the mega IPOs of Paytm and Zomato, another notable mention from the list is Devyani International.
It's one of the biggest franchisees of Pizza Hut, KFC, and Costa Coffee in India.
The list also includes Aditya Birla Sunlife AMC, Go Airlines, and Jana Small Finance Bank.
India's Largest Ever IPO
The largest payment services provider in the country, Paytm is planning a US$3 bn IPO later this year.
The size of the IPO could be the largest ever in India's capital market history, surpassing Coal India's Rs 150 bn public offering of 2010.
The Vijay Shekhar Sharma led start-up, backed by investors including Berkshire Hathaway, SoftBank Group Corp, and Ant Group Co, plans to list in India around November and its offering could coincide with the Diwali festival season.
While financials for the year ended March 2021 are not available, Paytm reported a loss of Rs 26 bn on a revenue of Rs 36.3 bn in the previous year.
Prior to that in the year ended March 2019, Paytm had reported a loss of Rs 39.6 bn on a revenue of Rs 33.2 bn.
--- Advertisement ---
SPECIAL REPORT REVEALS: Real Estate Success Secrets of India's Most Respected Traders...

• A Secret 33-Year-Old Pattern That Has Just Remerged to Practically Guarantee a Massive Bull Run in Real Estate Over the Coming Years!

• The #1 Trend You Need to Know Before Investing in Real Estate This Year (Even if You Deal with Traditional Real Estate Investing and Have Nothing to Do with Stocks, this is a MUST KNOW)

• INVESTING IN COMA: Why People Who Invested in Real Estate Before 2019 Didn't Make Any Money (and Why Now is The Right Time to Get Started)

Here's How to Grab a FREE COPY Today
------------------------------
The Hype Around Zomato IPO
Online food ordering and delivery start-up, Zomato filed for an IPO of up to Rs 82.5 bn last month. This was because food delivery witnessed a surge amid the ongoing second wave.
Backed by China's Ant Group, Zomato is now one of the most prominent start-ups in the country.
But here's the thing. Just like Paytm, Zomato is also a loss-making company. Zomato's revenue has jumped almost 6 times between FY18 and FY20, which is very good.
However, its losses have ballooned from Rs 1 bn in financial year 2018 to a whopping Rs 23.4 bn in financial year 2020.
To make matters worse, the company has admitted that its costs will increase over time and the losses will continue as it makes significant investments to grow business.
Why then are investors falling head over heels for companies like Zomato and Paytm? Why is there such a huge anticipation for these IPOs?
This is because a lot of investors expect the companies to turn into an extraordinary business in the future.
Big Bull's IPO Plans
In a recent interview, ace investor Rakesh Jhunjhunwala said 4 of his large investments will be listed in the next 12 to 18 months.
Reportedly, the 4 companies include Star Health, Metro Brands, Concord Biotech, and Inventurus Knowledge Solutions.
Jhunjhunwala has been actively investing into private equity (PE) space.
Nazara Technologies, which made its debut earlier this year is once such company where Jhunjhunwala holds stake.
Recent IPOs
So far in the calendar year, 19 companies came out with their IPOs.
Have a look at the table below which shows their performance since listing.
Recent IPOs - Jan 2021 to Present
Source: Equitymaster
Price as on 28 May 2021
As you can see, most of the companies which came out with their IPO in the past 5 months are trading above their issue prices.
While some of these companies debuted at a discount, they are now trading at a premium over their issue prices and touching new highs every other day.
Shares of Angel Broking, Macrotech Developers, Easy Trip Planners, Anupam Rasayan, Craftsman Automation, Likhitha Infra, CAMS, Stove Kraft, UTI AMC and Equitas Small Finance Bank, which made lacklustre debuts, are now up 8-240%.
Analysts said that the rally in these stocks has come after better-than-expected earnings and optimistic management commentary.
To know more, you can check out the upcoming IPOs and current IPOs on our website.
REVEALED: Details of 3 "Super Smallcap" Stocks Nobody Tells You About...
Concept of Institutional Investor-Only IPOs in Works?
This week, it was reported that the market regulator is considering the concept of institutional investor-only IPOs to protect small investors from risky issues by new-age technology and ecommerce firms.
Sources said the watchdog is deliberating whether more steps are required to safeguard investors before it allows loss-making companies to tap the primary market.
In 2012, the regulator had lowered the retail quota from 35% to 10% of the overall IPO size in the case of companies that didn't have a profitability track record.
Earlier, the investment banker's lobby group - Association of Investment Bankers of India, had asked the watchdog to apply this concept.
This concept is already prevalent in countries such as the United States.
We reached out to Richa Agarwal, editor of the small cap stock recommendation service, Hidden Treasure, for her view on the above developments.
Here's what she had to say:
I don't see these potential regulations as positive.

People may know these are loss making companies and still want to participate with a small amount.
Recently, the regulator had proposed to amend promoter definition, easing IPO disclosures, and more.
You can read about them here: Top 5 Recent IPO Developments You Should Know
What's the Ideal Strategy One Should Follow?
The excitement surrounding the slew of IPOs in the coming months is huge. Investors are already euphoric on loss making companies such as Zomato and Paytm.
So, at a time like this, what should be the strategy one must follow?
We at Equitymaster are always conservative when it comes to IPOs because they aren't always a win-win.
Back in 2008, Economic Times called out Equitymaster for being the only entity with an Avoid view on Reliance Power IPO.
It's interesting to note that Reliance Power came out with its IPO in early 2008, when the Sensex was at its peak.
Reliance Power's IPO valuations made no sense given that the company had no business to speak of. But its purpose was clearly to cash in on the IPO euphoria at the time.
Skip forward to present, Indian share markets are hovering near record highs.
Does this eerie similarity tell you something?
Before subscribing to an IPO, investors must take a close look at the company's financials and valuations.
Or, rather than subscribing to the 'risky' IPOs, you can ride the Sensex 100,000 journey by subscribing to our blue-chip recommendation service, StockSelect.
It could be a much more profitable decision over the long term.
Happy Investing!