5 Takeaways from Sun Pharma's Q4 Results
May 30, 2022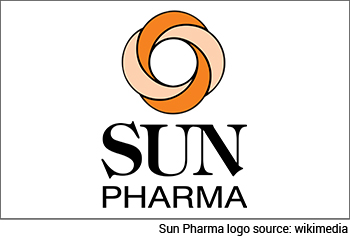 It came as a surprise to everyone when pharma major Sun Pharma reported its March quarter results post market hours today.
While analysts were expecting the company to post profits, Sun Pharma reported a net loss for the quarter.
Ahead of its results, shares of the pharma company opened on a positive note at Rs 903.6 on the BSE.
The stock saw some buying in morning trade as it rose almost 1% to Rs 915.5. The company erased gains as the session progressed and ended 1.8% lower at Rs 888.
Here are five key takeaways from Sun Pharma's Q4 results.
Sun Pharma's consolidated net loss came in at Rs 22.8 bn for the quarter ending March 2022. In the year ago quarter, it had reported a net profit of Rs 8.5 bn.

The losses were due to Sun Pharma reporting a one-time exceptional loss of Rs 39.4 bn due to Taro litigation settlement.
Sun Pharma's topline increased 10.8% year-on-year (YoY) to Rs 94.5 bn from Rs 85.2 bn.
Sun Pharma's India formulation sales grew 16% and came in at Rs 30.9 bn. US formulation sales showed a muted growth of 5% and came in at US$389 m.

The company's India business continued to grow faster than the market, leading to an increase in market share.
Sun Pharma's spending on research and development (R&D) stood at Rs 5.4 bn.
The company's board approved a final dividend of Rs 3 per equity share.

Along with dividend, the board also approved the appointment of Pawan Goenka as Lead Independent Director and reappointment of Dilip Shanghvi as MD for five years.
The company's peers Dr Reddy's Lab and Divi's Lab recently reported their quarterly results.
Sun Pharma share price opened the day flat against its previous close. As the session progressed, shares fell and ended 1.8% lower.
In the past one year, shares of Sun Pharma have a decent performance to show (up 33%) while on a YTD basis, Sun Pharma has gained 6%.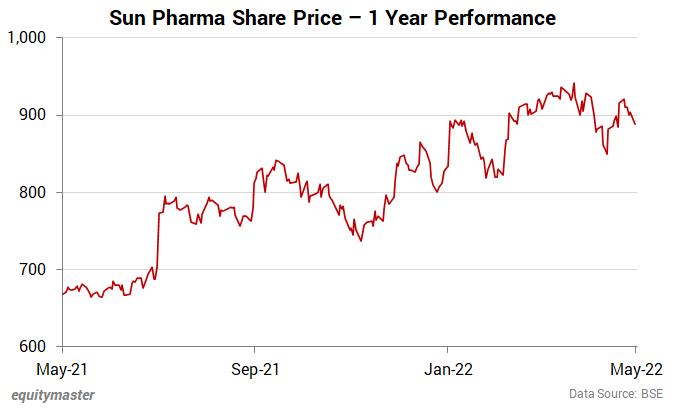 About Sun Pharma
Sun Pharma including its subsidiaries and associates is the fourth largest global specialty generic company that is ranked 1st in India and 8th in the US.
It's the largest Indian pharmaceutical company in the US and among the leading Indian pharmaceutical companies in emerging markets.
The company manufactures and markets a large basket of pharmaceutical formulations covering a broad spectrum of chronic and acute therapies.
It includes generics branded generics complex or difficult to make technology intensive products over-the-counter (OTC) products anti-retrovirals (ARVs) Active Pharmaceutical Ingredients (APIs) and intermediates.
To know more about the company, check out Sun Pharma company fact sheet and quarterly results.
For a sector overview, read our pharmaceuticals sector report.
You can also compare Sun Pharma with its peers.
Disclaimer: This article is for information purposes only. It is not a stock recommendation and should not be treated as such. Learn more about our recommendation services here...