IKIO Lighting IPO: 5 Things to Know About this Electronics Manufacturing Company
Jun 1, 2023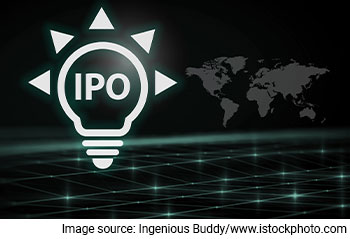 It would be an understatement to say that the mainboard IPO activity has remained quite dull in 2023 so far. Many companies allowed their statutory approvals to lapse due to market volatility and global recession fears.
However, 6 daredevil companies went against the general market trend and successfully raise funds via their public offers. This month, one more company is about to join the daredevil team.
What's more, the company is from the electronics space and the electronics manufacturing megatrend is just starting to take off.
IKIO Lighting is a domestic LED manufacturer which is coming out with its IPO in June 2023.
Let's take a look at the key details of the IPO.
Issue period: 6 June 2023 to 8 June 2023
Type of Issue: Fresh issue worth Rs 3,500 million (m) and offer for sale (OFS) of 90 m shares
Price band:Rs 270 to Rs 285 per equity share
Bid lot: 52 shares and in multiples thereof
Application limit: minimum one lot maximum thirteen lots for retail investors
Face value: Rs 10 per equity share
Price band: Rs 270 to Rs 285 per share
The company has reserved not less than 50% shares of the offer for qualified institutional buyers (QIB). It has reserved not less than 15% for non-institutional buyers (HNI). Hence not more than 35% of shares are available for retail individual investors.
Tentative IPO allotment date: 13 June 2023
Tentative listing date: 16 June 2023
#1 About the company
Incorporated in 2016, IKIO Lighting is an Indian manufacturer of light-emitting diode (LED) lighting solutions.
In its journey of over seven years, the entity focused on providing sustainability and low-energy LED products to help India meet its sustainability goals.
The product portfolio of IKIO can be categorised as LED lighting, refrigeration lights, acrylonitrile butadiene styrene (ABS) piping, and other products.
The company is primarily an original design manufacturer (ODM). They design, develop, manufacture, and supply products to customers. Thereon, the customers further distribute the products under their brands.
Alongside, they also work with the customers to develop, manufacture and supply products as designed by the customers.
#2 A look at the financials
IKIO Lighting has registered consistent revenue growth in the past three years. Driven by steady demand in the LED segment the company's consolidated revenue from operations have increased at a compounded annual growth rate (CAGR) of 25%.
Its net profit has also grown in tandem. In the last three years, net profit has grown at a CAGR of 20%.
It is pertinent to note that rise in profit has not translated into a corresponding rise in profit margin. In the last two years, the company's net profit margin remained almost stagnant due to stringent margin pressure in the electronics manufacturing services (EMS) industry.
The company's return on net worth (RoNW) was also on the decline in the past three years due to margin pressure. However, for the financial year 2022, it earned RoNW of 36.4% which is quite high.
IKIO Lighting Financial Snapshot (2020-2022)
| Particulars | 31-Mar-22 | 31-Mar-21 | 31-Mar-20 |
| --- | --- | --- | --- |
| Revenues (Rs in m) | 2,207.20 | 1,600.40 | 1,407.30 |
| Revenue Growth (%) | 37.90% | 13.70% | |
| | | | |
| Expenditure Before Tax | 1,827.30 | 1,324.00 | 1,186.50 |
| % of Total Income | 82.8 | 82.7 | 84.3 |
| | | | |
| Net Profit | 379.9 | 276.4 | 220.9 |
| Net Profit Margin (%) | 17.2 | 17.3 | 15.7 |
| | | | |
| Net Worth | 764.4 | 483.2 | 276.5 |
| Return on Net Worth (%) | 36.6 | 42.6 | 57.8 |
| | | | |
| Basic Earnings per share (Rs) | 4.3 | 3.2 | 2.5 |
Data Source: Company's Red Herring Prospectus (RHP)
#3 Peer comparison
As per the company's red herring prospectus, Dixon Technologies, Syrma SGS Technologies, Amber Enterprises India, and Elin Electronics are its listed peers.
Peer Comparison
Data Source: Company's Red Herring Prospectus (RHP)
#4 Arguments in favour of the business
The government is actively working on strengthening the manufacturing ecosystem of electronic components and semiconductors. It has announced various schemes and incentives for domestic electronics manufacturers like IKIO Lighting.
Experts believe growth in demand for LED lighting solutions will be driven by a rise in overall infrastructure development. Thus, overall tailwinds in the LED segment will boost the company's growth as it earns around 90% of its revenue from the LED segment.
The company has a diversified product portfolio which allows it to cater to the increasing requirements of its customers. More importantly, it can supply a larger portion of the products needed by its customers in their project engagements.
It has long-term relationships with leading industry customers. It has a history of high customer retention. In the financial year 2022, the company derived around 93.6% of its revenue from repeat customers. The company defines repeat customers as customers from which it had earned revenues in the past three financial years.
It has established a strong infrastructure in manufacturing facilities. Its manufacturing infrastructure is a key driver of its business which is very crucial for an EMS player.
It has adopted backward integration which has worked very well for the company. Except for the diodes and resistors used in its LED lighting products, all mechanical components are manufactured by the company, which gives the company a competitive edge.
#5 Risk Factors
The company is dependent on and derives a substantial portion of its revenue from, a single customer, Signify Innovations India, (Philips India). In the financial year 2022, it derived around 85% of its revenue from its top twenty customers.
It does not receive firm and long-term volume purchase commitments from its customers. If its customers choose not to renew their supply contracts with the company its business and results of operations will be adversely affected.
It relies on imported components from vendors in China, Singapore, Hong Kong, and Taiwan. Any shortfall in supply from these countries, or significant rise undertaken by these companies will adversely affect the operations of the company.
The company has reported negative cash flows during the last three financial years.
It operates in a highly competitive and capital-intensive industry.
To conclude
Electronics manufacturing (EMS) market is one of the fastest-growing industries in India.
The total electronics market in India is valued at Rs 92.6 billion (bn) as of financial year 2022, which is expected to grow at a CAGR of 17.9% to reach Rs 179 bn in the financial year 2026.
At present, the Indian government is attempting to enhance manufacturing capabilities across multiple electronics sectors and to make the Indian electronics sector globally competitive.
India is positioned as a destination for high-quality design work as well as a cost-competitive alternative.
It does not take Sherlock Holmes to conclude that IKIO Lighting has huge opportunities lined up because of sectoral tailwinds. However, it ultimately boils down to the company's performance.
The company was able to generate significant revenues by tapping into growing market demand. But its profit margin suffered due to stiff competition and rising prices.
Given that investors would look to get a piece of the pie of the electronics megatrend, this issue will likely see good amount of retail participation.
The current grey market premium (GMP) suggests the same with shares trading at a premium of Rs 50 in the unlisted market.
Stay tuned to get further updates on this IPO and all upcoming IPOs in the market.
Happy Investing!
Investment in securities market are subject to market risks. Read all the related documents carefully before investing
Want to Grow Your Wealth With Safe Stocks?
If you want a simple, safe, and hassle-free approach to long term wealth building...
Without having to worry about negative news or every little downswing in the market...
And without having to worry whether your investments will actually "deliver"...
You must read our note on Blue Chip Stocks now.
Details of our SEBI Research Analyst registration are mentioned on our website - www.equitymaster.com
Disclaimer: This article is for information purposes only. It is not a stock recommendation and should not be treated as such. Learn more about our recommendation services here...
FAQs
Which are the best performing IPO stocks in India right now?
As per Equitymaster's Stock Screener, these are the best performing IPO stocks right now -
These companies have been ranked as per the gains they have delivered to investors since listing.
Remember, it's not easy to identify future multibagger stocks, but if you do it carefully and with due diligence, you can find high growth companies which can turn out to become future multibaggers.
How should you go about investing in the best performing IPO stocks in India right now?
The best performing IPOs have already delivered outsized returns. So there is a good chance these stocks might be overpriced.
Before you invest your hard-earned money, make sure you check out the valuations first. Studying the business is equally important. One should only invest in fundamentally strong stocks with bright prospects.
What is GMP?
GMP stands for grey market premium. It is the amount, over and above the issue price, that traders are willing to pay or ask for to trade IPO shares. The GMP can tell you how an IPO will perform on its listing day.
If you are applying for an IPO, take a look to see what could happen on listing day. But remember GMP shouldn't be the only factor influencing your decision on whether or not to hold or exit the stock.
If you are an investor, then we would say take the GMP with a pinch of salt. A factor as volatile as GMP can't be a deciding factor.
Therefore, you should never apply for an IPO just because it commands a good GMP. You should apply for an IPO because you believe in the company's earning potential. Hence more weightage should be given to the fundamentals of the company.
What is an IPO Price Band?
IPO Price Band is the price range within which investors can bid for the shares. The minimum price is called the floor price and the maximum price is called the cap price.
In case the company revises the price band, the offer period gets extended for at least three additional working days.
Any revision in the price band and the revised offer period, if applicable, is shared by notification to the stock exchanges by issuing a press release and on the websites of the book running lead managers.