Are ULIPs a worthwhile Investment Option?
Jun 2, 2022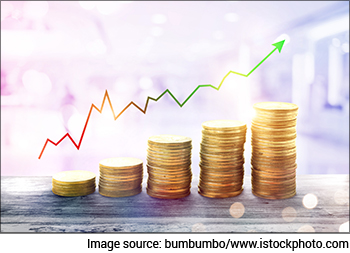 Unit-Linked Insurance Plans, or ULIPs , aim to offer you a twin benefit, i.e, life insurance coverage and wealth creation opportunity through a single proposition.
A part of the premiums you pay - irrespective of their frequency, i.e. monthly, quarterly, semi-annually, or annually - goes towards meeting the insurance costs. The rest is invested in the fund of your choice after deducting applicable charges if any.
A slew of fund options is available, from pure equity funds to pure debt to even hybrid (a mix of equity and debt).
Within these choices, there are variants available. Some ULIPs, also give you the option to choose the asset allocation options themselves based on factors such as age and financial goals to be addressed.
Besides, you have the flexibility to switch across funds as per your needs. To make a sensible choice, consider your risk profile, investment objective, the financial goals you wish to achieve, and the time horizon.
The returns you would earn on the investment portion will be market-linked. In other words, you, the policyholder, bear the investment risk entirely.
And like in mutual funds, units are allotted to you at the Net Asset Value (NAV) of the respective fund, serving to be the reference point for their market-linked profits or losses.
--- Here's something interesting (Advt.) ---
The Biggest Money-Making Opportunity In The Recent Years

It is here!

We promised, and we are delivering.

We are proud to announce the launch of one of our most passionate projects ever.

Just Launched Active Wealth Multiplier 2030

It is something that could make you potentially wealthier by as soon as 2030 if you play your cards right.

And this is your opportunity to become a member of this high potential opportunity under this special launch offer.

As a member, we have a very special surprise for you that you could know all about HERE.

We suggest you read all about this huge opportunity right now.

Because the founder member offer will not be here forever.

And we don't want you to be left behind.

Go ahead, and become a member of 'Active Wealth Multiplier 2030' right now.

Now is the time to act.

Click Here To Become A Member Under The Special Launch Offer!
------------------------------
On the other hand, the insurance portion of ULIPs indemnifies the risk to your life. It offers financial security to your dependent if you happen to pass away during the term of the policy.
Typically, according to the IRDA guidelines, the minimum sum assured (or insurance coverage) has to be at least 7 times the annual premium if you are an individual below 45 years of age. If your age is greater than 45 at the time of purchasing the policy, the coverage reduces.
The premium paid is eligible for a deduction of up to Rs 1.5 lakh (from gross total income) per financial year under Section 80C of the Income Tax Act, 1961.
The profits earned on ULIPs didn't attract any tax until recently. However, capital gains on new policies bought after 1 February 2021 will attract tax if the annual premium amount on an aggregate basis exceeds Rs 2.5 lakh p.a.
The lock-in period in the case of ULIPs is 5 years, and if the policy is surrendered before three years, the insurance cover ceases to exist.
Is it worth considering ULIPs for your investment and insurance needs?
Well, to get the answer to that, you need to first understand the cost structure of ULIPs.
Unlike mutual funds, which club all expenses in an expense ratio and charge you a flat fee, besides an exit load in some cases, ULIPs have a more complicated cost structure.
You end up paying the following...
Premium allocation charges: This is one of the most unjustified charges that insurance companies charge on their ULIPs.
Mortality charges: This is for insurance cover under the plan.
Fund management charges: This is a fee that the insurance company charges for managing your money.
Switching charges: Insurance companies levy this charge usually to discourage investors from frequent switches. The motive isn't really to earn money out of it.
Policy administration charges: These charges are levied to cover the policy servicing costs that insurance companies incur.
Partial withdrawal charges: Again, this is to discourage investors from premature withdrawal. Surrender/Discontinuance charges: These charges are usually applied only during the first 4-5 years.
What about the performance of the ULIPs?
The performance track record of many ULIPs has been nothing to vie for. In the past, there have been instances where insurance companies delivered poor returns to their ULIP policyholders despite having patiently held their investments for several years.
The primary reason for disappointing performance was that the first-generation ULIPs had a majority of costs frontloaded.
During the initial years, an insurance company would typically levy higher charges to cover their costs in advance, compensate their business development initiatives as well to keep their sales force happy by paying fat commissions to their distributors and agents.
The first generation products happened to levy premium allocation charges which were as high as 25%-50% in the initial years.
Moreover, ULIPs were often sold (and are still being sold) on the pretext of helping you fulfil some of your dreams/goals - children's education needs, retirement etc.
However, this is simply a narrative and packaging. In reality, many ULIPs didn't necessarily help accomplish the envisioned goals. This is because the cost of investing was high and returns were nothing to vie for.
With changing times and the regulator's interventions, ULIPs became better. They are not a hot selling product because they don't pay high commissions to their distributors anymore.
At present, money-back policies and endowment policies are the most lucrative products for agents and distributors.
Some new generation ULIPs have an extremely competitive cost structure. For instance, Edelweiss Tokio Wealth Secure+ doesn't levy any premium allocation charges, partial withdrawal charges, and switching charges.
A policy administration charge of Rs 600 per year is levied, but that too, just during the premium paying term. The fund management fee is 1.35%, which is competitive even when compared with that charged by mutual funds.
Further, Edelweiss Tokio Wealth Secure+ offers policyholders loyalty additions from the 6th policy year till the end of the premium paying term.
These additions are to the tune of 0.15% of the last 12 month's average daily fund value (excluding top-up fund value). They are added every year from the 6th year till the end of the premium paying term, provided the policyholder pays all premiums as and when due.
Edelweiss Tokio Wealth Secure+ also offers you a Systematic Withdrawal Plan (SWP). A maximum of 12% p.a. fund value can be withdrawn.
That being said, some of its leading funds, such as Equity Large Cap Fund and Equity Top 250 Fund have underperformed their respective benchmarks on a 5-year timeframe, according to the factsheet released on 29 April 2022.
The investment choices and fund disclosures of Edelweiss Tokio are rather amusing.
Take an example of Equity Large Cap Fund. Instead of disclosing the full portfolio, the factsheet discloses just the top 10 holdings, of which 3 are ETFs - Nippon India ETF Bank Bees (4.84%), Kotak Banking ETF - Dividend Payout Option (4.80%), and ICICI Prudential IT ETF (2.77%).
Similar is the case with other funds. So, there is less transparency compared to mutual funds, wherein a comprehensive factsheet is available for investors.
How other insurance companies have fared?
HDFC Life offers some competitive ULIPs. For example, Click2Wealth claims to charge you only fund management and mortality charges. It also accords special additions of 1% of the premium for the first 5 years.
The performance of fund options offered by HDFC Life over a 5-year period is better than that of Edelweiss Tokio Life, but still, it looks lacklustre when compared with some of the best performing mutual funds.
So, should you invest in ULIPs?
Well, after reading this, we believe you have got the answer.
Avoid ULIPs!
ULIPs are a long-term commitment and have a longer lock-in period of 5 years. The switch option of ULIPs is of little use since you can switch only to another fund offered by the same life insurance company.
And please don't underestimate the impact of mortality charges which go up substantially with age. For instance, for a 30-year-old healthy male, the risk charges are Rs 1,075 per Rs 10 lakh. But for a 40-year-year-old healthy male, the risk charges go up substantially to Rs 1,848 per Rs 10 lakh of life cover.
So, don't just be enthused by the tax benefit under Section 80C to invest in ULIPs. This, instead, can be availed by investing in worthy Equity Linked Saving Schemes (ELSS) or tax-saving mutual funds that come with a 3 years lock-in.
Sighting all the above reasons, PersonalFN believes you should keep your insurance and investment needs separate - don't commingle the two.
In the case of ULIPs, the cost to benefit ratio is a bit skewed. For your insurance needs, a pure term plan is the best option available among all other life insurance products, given the higher coverage it offers against the insurance you pay.
And for wealth creation, you would be better off with the best and most suitable mutual fund schemes that offer greater transparency, liquidity, and much more competitive performance to accomplish your envisioned financial goals.
Happy Investing!
Disclaimer: This article has been authored by PersonalFN exclusively for Equitymaster.com. PersonalFN is a Mumbai-based Financial Planning and Mutual Fund research firm known for offering unbiased and honest opinions on investing.