L&T's Next Big Leap in The Green Hydrogen Space
Aug 10, 2023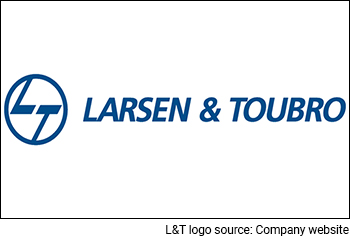 In the dynamic world of finance, where market volatility can cause turbulence, certain companies rise above the rest, embodying steadfastness, and security. L&T, one of India's premier old-economy or legacy companies, stands tall amid it.
With a remarkable ability to weather economic fluctuations, L&T has forged a reputation for its unwavering resilience. It is no wonder that investors turn to this stalwart during uncertain times.
The company has also consistently generated substantial profits, creating wealth for its shareholders.
Beyond its financial success, L&T is also recognised for its commitment to sustainability.
The company has recently announced its ambitious plan to establish the world's largest green hydrogen plant. This bold move showcases L&T's determination to push the boundaries of innovation and embrace sustainable solutions.
Let's delve deeper into L&T's plans for this groundbreaking endeavour.
L&T's Green Hydrogen Drive
Larsen & Toubro (L&T) Construction has announced its ambitious green hydrogen plan. Under it, the company plans to create renewable energy infrastructure for the world's largest green hydrogen plant in Saudi Arabia.
In this venture, L&T will undertake the engineering, procurement, and construction of various components, including a 2.2 GWAC PV solar plant, 1.65 GW wind generation balance of plant, and a 400 MWh battery energy storage system at Oxagon in NEOM.
The project is a collaboration between NEOM Green Hydrogen Company (NGHC), a joint venture between ACWA Power, Air Products, and NEOM.
Additionally, L&T will be responsible for constructing three 380 kV switching stations, 306 km of 380 kV overhead lines, and underground cables required for the Kingdom's grid network.
The project scope also encompasses the implementation of the Energy Power Monitoring System (EPMS) for the entire network. The total value of the awarded packages to L&T amounts to US$ 2.8 bn (Rs 230.5 bn).
NEOM Green Hydrogen is setting up a mega plant to produce green hydrogen at scale for global export in the form of green ammonia with a total investment of US$ 8.4 billion (bn).
The project has received full financial closure and is progressing with the construction phase, supported by 23 local, regional, and international banking and financial institutions.
L&T had previously obtained approval from Air Products, the system-integrating EPC contractor and exclusive off-taker of green ammonia produced by the project, to establish renewable energy generation, storage, and grid infrastructure.
The project represents a significant step towards accelerating the global energy transition and demonstrates the importance of strategic partnerships in driving such initiatives forward.
L&T to invest Rs 320 billion
On 10 August 2023, the company announced that it will invest US$ 4 billion (bn) (Rs 320 bn) with its joint venture partners in the next 3-5 years in its green hydrogen business.
L&T has a joint venture with Indian Oil Corporation (IOC) and renewable power company ReNew for its green hydrogen ventures.
The company will fund this through internal accruals. L&T's MD and CEO S N Subramanyan said they will need additional land around the port to transport green hydrogen and ammonia. It's in talks with state government for this.
Note that L&T is setting up one Gigawatt-scale manufacturing facility for electrolysers based on McPhy technology in India to serve the domestic requirements as well as cater to the other selected geographies.
With the government's push for cleaner fuels and the company making significant investments towards green hydrogen, L&T is poised for strong growth. No wonder Co-head of Research at Equitymaster Tanushree Banerjee sees L&T in Sensex 2030.
Government's push for green hydrogen adoption
The Indian government is taking significant steps to promote and support the production of green hydrogen as part of its efforts to reduce carbon dioxide emissions and establish itself as a leading exporter in the sector.
The Indian government has unveiled a US$ 2 bn (Rs 160 bn) scheme to promote the production of green hydrogen fuel in the country.
Producers will receive incentives worth at least 10% of their costs to support the transition to renewable energy and reduce carbon emissions.
The government plans to offer incentives of at least Rs 30 per kg for green hydrogen production to cut manufacturing costs from the current Rs 300 per kg. The scheme will also allocate funds for manufacturing electrolysers, which are essential for production.
The government intends to begin the bidding process soon and expects to support 3.6 m tonnes of hydrogen production capacity over the next three years.
The auctions will be conducted in tranches for green hydrogen supply and electrolysers. The government aims to gain market insights, foster technology adoption, and drive cost reductions in the sector.
India strives to achieve 50% of its electricity capacity from non-fossil fuel sources by 2030 and reach net-zero carbon emissions by 2070.
The scheme reflects the government's commitment to clean energy and its ambition to establish India as a major player in the green hydrogen sector.
This will further support the company's green hydrogen plan.
To conclude
Going forward, Larsen & Toubro (L&T) plans to expand its focus on green hydrogen projects in global markets, aiming to strengthen its presence in the sustainable energy sector.
The company has already made significant contributions to renewable energy projects, successfully executing large-scale solar installations and playing a key role in the commissioning of wind turbines.
Additionally, L&T has actively engaged in green infrastructure projects, emphasizing the construction of sustainable buildings and eco-friendly urban developments.
The company's expertise in implementing energy-efficient designs, water conservation measures, and eco-friendly materials demonstrates its commitment to green building practices.
By pursuing these initiatives, L&T is aligning itself with the global trend towards environmental responsibility and aims to achieve its sustainability goals.
Through its efforts in renewable energy, green infrastructure, and sustainable practices, L&T seeks to contribute to a greener and more sustainable future.
To know what's moving the Indian stock markets today, check out the most recent share market updates here.
Investment in securities market are subject to market risks. Read all the related documents carefully before investing
Safe Stocks to Ride India's Lithium Megatrend
Lithium is the new oil. It is the key component of electric batteries.
There is a huge demand for electric batteries coming from the EV industry, large data centres, telecom companies, railways, power grid companies, and many other places.
So, in the coming years and decades, we could possibly see a sharp rally in the stocks of electric battery making companies.
If you're an investor, then you simply cannot ignore this opportunity.
Details of our SEBI Research Analyst registration are mentioned on our website - www.equitymaster.com
Disclaimer: This article is for information purposes only. It is not a stock recommendation and should not be treated as such. Learn more about our recommendation services here...
FAQs
Which are the best green hydrogen stocks in India right now?
When should you invest in green hydrogen stocks?
The best time to buy stocks from this sector is when companies with strong fundamentals are trading at attractive valuations. At present, the country's entire production of hydrogen comes from fossil fuels. However, by 2050, three-fourth of all hydrogen is projected to be green. Governments all over the world are making the switch and India isn't far behind.
The space is brimming with opportunities. There is an immense support from the government via earnest policy reforms. There are several ways to play this massive investment opportunity.
Where can I find a list of green hydrogen stocks?