HMA Agro Industries IPO: 5 Things to Know
Jun 9, 2023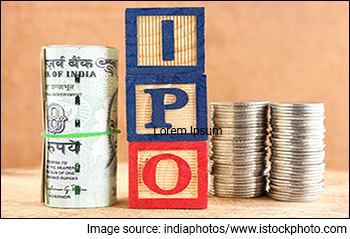 After many months, there's a ray of hope for companies that were waiting on the sidelines with approvals for their initial public offerings (IPO).
While the SME IPO space was booming with small enterprises churning out multibagger returns, the mainboard IPO activity in the primary market was dull.
But that was before. Now, market sentiment is positive, and companies would want to come out with their IPOs in a bullish environment.
One such company is coming out with its offer later this month. Let's find out more about the company and the offer details.
Issue period: 20 June 2023 to 23 June 2023
Issue size: Rs 4,800 million (m)
Type: Fresh issue worth Rs 1,500 m and offer through sale of Rs 3,300 m
Price band: Rs 555 to Rs 585 per share
Face value: Rs 10 per share
The company has reserved not less than 50% shares of the offer for qualified institutional buyers (QIB). It has reserved not less than 15% for non-institutional buyers (HNI). Hence not more than 35% of shares are available for retail individual investors.
Tentative IPO allotment date: 29 June 2023
Tentative listing date: 4 July 2023
Here are five key details about the IPO.
#1 About the company
Incorporated in 2008, HMA Agro Industries is a food trade organisation for handled food and agro products including frozen fresh de-glanded buffalo meat, prepared/frozen natural products, vegetables, and cereals in India.
HMA Agro Industries is one of the largest exporters of frozen buffalo meat products from India and accounts for more than 10% of India's total export of frozen buffalo meat.
The company's products are packaged under the brand name Black Gold, Kamil & HMA and are exported to over 40 countries all over the globe.
The company has four fully integrated packaged meat processing plants located at Aligarh, Mohali, Agra, and Parbhani. It's in the process of setting up a fifth fully integrated owned meat product processing unit in Haryana.
HMA Agro Industries also owns two additional secondary level meat processing units at Jaipur and Manesar.
The facilities are approved for export to UAE, Iraq, Saudi Arabia, Oman, Bahrain, Jordan, Algeria, Egypt, Angola, Vietnam, Indonesia, Georgia, Malaysia, Cambodia, and other Middle East, CIS, and African countries, etc. Approximately 90% of the sales of the company are in the form of exports.
#2 Financial position
HMA Agro Industries earns a significant chunk of its revenues from exports. No wonder its sales dropped significantly in the financial year ended March 2021 due to lockdowns across the globe.
In the financial year 2022, as the world moved away from the aftereffects of the pandemic, HMA Agro saw its revenue jump. In that year, revenue grew by 80.6% to Rs 30,831.9 m.
This was aided by volume growth which led to a sharp jump in profit. The company's net profit for the period came in at Rs 1,176.2 m. The profit margin, however, slipped 0.4% due to rising input costs.
Financial snapshot (2020-2022)
| Particulars | 31-Mar-22 | 31-Mar-21 | 31-Mar-20 |
| --- | --- | --- | --- |
| Revenues (Rs m) | 30,831.90 | 17,075.00 | 23,727.90 |
| Revenue Growth (%) | 80.60% | -28.00% | |
| | | | |
| Expenditure Before Tax | 29,803.90 | 16,229.50 | 23,544.00 |
| % of Total Income | 96.7 | 95 | 99.2 |
| | | | |
| Net Profit | 1,176.20 | 716 | 459 |
| Net Profit Margin (%) | 3.8 | 4.2 | 1.9 |
| | | | |
| Net Worth | 3,918.50 | 2,591.80 | 1,875.40 |
| Return on Net Worth (%) | 30.9 | 27.7 | 24.5 |
| | | | |
| Basic EPS | 24.4 | 15.1 | 9.7 |
Data Source: Company's red herring prospectus (RHP)
#3 Peer comparison
According to the company's red herring prospectus, the company does not have any listed peers.
#4 Arguments in favour of the business
Maintaining a high standard of quality for the company's products is critical to its brand and continued growth. Ever since its inception, the company has laid paramount importance towards the quality improvisation of its products. It adheres to stringent quality parameters and ensures optimum hygiene and sanitation norms are maintained throughout the processing.
Promoters of the company have significant industry experience and they were instrumental in the consistent growth of our company's performance.
The company's customer base is spread all around the globe. It exports products to re-distributors in various countries and it had relations with these distributors for decades in most cases.
Over the last few years, the company executed supply chain relationships and developed their position in new markets by exploring higher margin areas and by maintaining consistent quality output and delivery timelines.
It has a strong brand reputation. It is one of the top three meat exporter companies in India exporting to more than 40 countries under the brands Black Gold, Kamil & HMA.
The company is entering new business areas. It recently ventured into marine product exports which include frozen fish as a core product.
#5 Risk Factors
The promoters/director of the company, its subsidiaries and its group companies are parties to certain legal proceedings. Any adverse decision in such proceedings may have a material adverse effect on the company's business, results of operations and financial condition.
It requires several statutory and regulatory permits, licenses and approvals to operate its business. Many of these approvals are granted for fixed periods of time and need renewal from time to time.
It operates in a highly regulated, environmental, and religiously sensitive business. Some of its processing units generate pollutants and waste, some of which may be hazardous and harmful to the environment. Hence, in the past, it experienced plant shutdowns and disruptions with respect to its processing plants. Further, any failure to comply with statutory requirements may lead to penalties, fines and/or imprisonment.
Some of its subsidiaries and group companies are loss-making.
To conclude
The outlook for the global meat industry appears to be mixed, tilting towards optimistic growth. The industry saw a fall in demand during the Covid-19 situation but recovered well and the recent trends in production and exports suggest a sustained demand and supply.
A strong growth recovery path is envisaged for the buffalo meat export industry as most supply-side shocks have softened and demand is growing. India's buffalo meat exports are expected to grow to 1.5 m tonnes and reach US$ 4.1 billion (around Rs 338.1 m) in 2023.
India is the second largest buffalo meat exporter in the world, and it is expected that the country might soon make impressive strides to become a leader in buffalo meat export with a 50% share in world market exports.
A sizeable buffalo population, less consumption of buffalo meat within the country and the relatively low price of Indian buffalo meat in the world market, will act as growth levers.
However, big environmental, regulatory and environmental concerns surround the company. The meat industry faces several religious concerns time and again which may harm the company's operations.
Also, some of its subsidiaries and group companies are loss-making which questions the company's profit earning capacity.
So what will investors consider while applying for the IPO? Strong growth prospects or operational difficulties? Only time will tell.
Stay tuned to get further updates on this IPO and all upcoming IPOs in the market.
Happy Investing!
Investment in securities market are subject to market risks. Read all the related documents carefully before investing
Want to Grow Your Wealth With Safe Stocks?
If you want a simple, safe, and hassle-free approach to long term wealth building...
Without having to worry about negative news or every little downswing in the market...
And without having to worry whether your investments will actually "deliver"...
You must read our note on Blue Chip Stocks now.
Details of our SEBI Research Analyst registration are mentioned on our website - www.equitymaster.com
Disclaimer: This article is for information purposes only. It is not a stock recommendation and should not be treated as such. Learn more about our recommendation services here...