Adani Group Initiates Talks to Launch IPO of Airport Business
Jun 10, 2021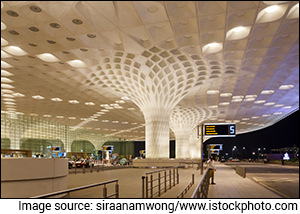 Gautam Adani's ports-to-energy conglomerate Adani Group has reportedly started initial discussions to hive off its airport business from holding entity Adani Enterprises (AEL) in a bid to list it separately.
With investments in infrastructure, transportation, utilities, and energy, the Ahmedabad-based conglomerate is likely to raise US$500 m via a private placement of shares in Adani Airports Holdings before a final initial public offering (IPO).
The group took control of India's second-busiest airport of Mumbai as well six regional facilities, and is eyeing a valuation of Rs 255-292 bn for the business.
In 2019, the group entered the airport sector.
Citing a person with direct knowledge of the matter, The Economic Times reported talks were held between top company executives and potential investment bankers.
Recently, six global banks and several domestic bankers have met top officials.
--- Advertisement ---
FREE Event on Equitymaster's New Project

On July 29 , we are holding a FREE event to reveal Equitymaster's Great Indian Wealth Project.

At this event, we'll reveal the details of your first stock for a potential Rs 7 crore in long-term wealth.

Seats for this event are filling up fast.

Since there are limited seats, we urge you to register at the earliest.

Click here for free sign-up
------------------------------
As per the source, the group is awaiting better air passenger numbers as the Covid pandemic significantly reduced passenger traffic. They would like a year-end listing.
Earlier, Adani Airports won the mandate to modernise and operate six airports - Ahmedabad, Lucknow, Mangaluru, Jaipur, Guwahati, and Thiruvananthapuram.
On top of that, Adani Airport Holdings (AAHL) acquired an additional 23% stake in Mumbai International Airport (MIAL) in February this year, which manages Chhatrapati Shivaji Maharaj International Airport.
This provided Adani ownership of the upcoming Navi Mumbai Airport, in which MIAL holds 74% stake.
Adani Airports has a debt of Rs 41 bn while that of Adani Enterprises amounts to Rs 153 bn.
According the chief financial officer (CFO) of the company, Robbie Singh said,
In the three-five-year plan, we would have a total capital expenditure (capex) in the airports of about Rs 300 bn estimated and the debt from that will be approximately Rs 200 bn to Rs 210 bn.

They are cash-making businesses and they already operate. They have their own capacity to borrow, so from our point of view, our commitment is to the equity portion of the airports, of which a majority of what equity was required we've already invested.
Worth mentioning here is that after airports, the group has ventured into the business of developing railway stations, and the Indian Railway Stations Development Corporation (IRSDC) has shortlisted the Adani group and eight others to submit their proposals to redevelop the iconic Chhatrapati Shivaji Maharaj Terminus (CSMT) railway station in Mumbai.
Free Signup: The Smallcap Revival Summit
The group has an overall debt of over Rs 1.5 tn, following several acquisitions in the port, power and airport sectors.
In the past, the group had hived off many subsidiary businesses such as Adani Green Energy, Adani Power, and Adani Total Gas, and raised equity through strategic stake sales to both financial and strategic investors such as Qatar Investment Authority and Total of France to boost shareholder returns.
Adani Wilmar eyes US$ 1 bn IPO in 2021
Gautam Adani-led port-to-power conglomerate Adani Group is preparing to raise nearly US$1 bn in 2021 through an IPO by Adani Wilmar.
Adani Wilmar, which aims to be the largest food company in India by 2027, is trying to muscle its way in the fast-growing consumer segment and unlock value through the IPO.
If the plans fructify, it will be the seventh firm to be listed from the diversified group's stable.
According to a source, investment banks such as JP Morgan and Kotak Mahindra were selected earlier, but now Bank of America Securities and Credit Suisse are also on board.
Work has begun and depending on market conditions, the DRHP (draft red herring prospectus) may be filed with market regulator by late June or in July, as per the source.
Market capitalisation of Adani group stocks
The six Adani group companies have a combined market capitalisation of over Rs 9.5 tn. Adani Green Energy tops the list and commands a market cap of Rs 1.89 tn.
The combined m-cap of the six listed Adani Group entities had recently eclipsed the US$ 100 bn mark.
Adani Enterprises surpassed Adani Ports to become the second most valuable Adani group company.
--- Advertisement ---
Predict Stock's Next Move Using Volumes

Volumes play a key role in identifying emerging trends.

They help you track activities of big smart investors.

Watch this video to learn how to use volumes to identify trades with astonishing risk:reward profile.
------------------------------
Adani Enterprises current market cap is at Rs 1.75 tn.
The current marketcap of Adani Transmission and Adani Ports stands at Rs 1.74 tn and Rs 1.73 tn, respectively.
Market cap of Adani Power and Adani Total Gas stands at Rs 600 bn and Rs 1.78 tn, respectively.
The Adani group's market cap has nearly doubled since the start of the year.
The group was the biggest beneficiary of the post-pandemic rally on the bourses, seeing a jump of about 6.5 times in marketcap since March 2020.
Asia's second richest man
Industrialist Gautam Adani recently became Asia's second richest and the world's fourteenth richest businessman. He added US$32.7 bn to his net worth in 2021.
The spectacular rise in Adani's wealth has come on the back of the rise in the share prices of Adani companies.
Gautam Adani, who started as a commodity trader, today owns companies across ports, airports, energy, resources, logistics, agribusiness, real estate, financial services, gas distribution, and defence, among others.
Once a medium-sized group based out of Ahmedabad, Adani's companies now have the third-biggest market capitalisation among family-owned businesses in India after Tatas and Reliance Industries.
How the stock markets reacted to Adani Group stocks
Adani group stocks were trading on a mixed note today.
Here's the stock price details of the top stocks in the Adani Group.
Source: Equitymaster
Within the Adani group, Adani Power (up 1.3%) and Adani Transmission (up 1.4%) were among the top gainers today.
On the other hand, Adani Green Energy (down 0.5%) and Adani Ports & Sez (down 0.5%) were among the top losers today.
About Adani Group
Adani Group, is an Indian multinational conglomerate company, headquartered in Ahmedabad, Gujarat, India.
It was founded by Gautam Adani in 1988 as a commodity trading business, with the flagship company Adani Enterprises (previously Adani Exports).
The group's diverse businesses include energy, resources, logistics, agribusiness, real estate, financial services, defence, and aerospace.
The group has annual revenue of over US$13 bn, with operations at 70 locations in 50 countries.
It's India's largest port developer and operator with ten ports and terminals including Mundra Port, its largest.
Through a joint venture with Wilmar International in Singapore, the group co-owns India's largest edible oil brand, Fortune Oil.
For more details about the Adani Group, you can have a look at some very insightful Equitymaster articles on our website.
To know what's moving the Indian stock markets today, check out the most recent share market updates here.