Shyam Metalics IPO: Key Points to Consider
Jun 12, 2021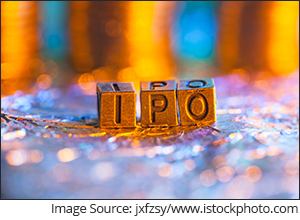 Shyam Metalics and Energy is set to launch its initial public offering (IPO) on 14 June 2021.
The Rs 9.1-bn IPO will be open for subscription till 16 June and the bidding for anchor investors will open on 11 June.
Here are some quick details about this offer...
Issue period: 14 June 2021 to 16 June 2021
IPO Size: Rs 9.1 bn
Price band: Rs 303 to Rs 306 per equity share
Bid lot: 45 shares and in multiples thereof
Face Value: Rs 10 per equity share
Object of the Issue: The object of the issue is to repay and/or pre-pay the company's and its subsidiary (SSPL)'s debt fully or partially.
The steel maker has cut the size of its IPO from Rs 11.1 bn to Rs 9.1 bn after promoters offloaded Rs 2.5 bn shares from their own stake against Rs 4.5 bn as planned earlier.
--- Advertisement ---
Watch this Before Investing Your Money in EV Stocks

On Monday, we revealed this massive 15x opportunity in electric vehicles.

And also shared the details of 3 EV stocks to ride this mega opportunity.

Now, these are not typical EV stocks. Instead, these are what we call the backdoor EV stocks.

As per our research, the best way to ride the 15x EV wave is through these 3 stocks only.

You can get full details by watching this video...
------------------------------
About the company
Shyam Metalics And Energy is a leading integrated metal producing company based in India with a focus on long steel products and ferroalloys.
It is among the largest producers of ferroalloys in terms of installed capacity in India, as of February 2021.
As of 31 March 2020, Shyam Metalics was one of the leading players in terms of pellet capacity and the fourth-largest player in the sponge iron industry in terms of sponge iron capacity in India.
The company primarily produces intermediate and long steel products, such as iron pellets, sponge iron, steel billets, TMT, structural products, wire rods, and ferroalloys products with a specific focus on high margin products, such as customised billets and specialised ferroalloys for special steel applications.
The company has a consistent track record of delivering operating profitability.
Since the commencement of operations in financial year 2005-06, the company has delivered a positive EBITDA in each fiscal.
Perfect timing
The company has decided to come out with its IPO at a perfect time.
Steel stocks are already in focus and continuing their uptrend with the commodity supercycle being on an upswing.
Also, investors are bullish on the steel sector as it remains exposed to prices globally, which declined significantly in fiscal 2016 impacting realisations and operating profitability.
Steel demand also play a vital role. It is closely related with GDP growth, with the demand to GDP growth multiplier varying across phases.
India is the second-largest producer of steel in the world with a nearly 6% share of global steel production.
--- Advertisement ---
[Alert] Sell These 3 Stocks Immediately

These 3 stocks are ticking time bombs in your portfolio.

It is very likely that you could be owning these 3 overvalued...

fundamentally weak... ready to crash stocks... in your portfolio today.

Because many stock brokers have painted rosy pictures of these stocks. But the reality is starkly different.

If the market crashes, then these stocks could wipe out your wealth.

You should get rid of these stocks as soon as possible.

Click her for full details of these 3 landmines
------------------------------
The financials
For the nine-month period ended December 2020, the company reported revenues of Rs 39.9 bn.
This compared with Rs 33.2 bn a year ago.
Net income for the period was at Rs 4.6 bn versus Rs 2.6 bn a year ago.
The company had a standalone debt of Rs 3.8 bn as of December 2020, while Shyam Sel and Power (SSPL), its subsidiary, had a debt of Rs 4 bn.
For financial year 2020-21, the company suffered a minor setback on account of expansion plans afoot and its bottomline marked a decline with lower turnover and higher provisions for interest plus depreciation.
Financial Snapshot - Shyam Metalics
| (Rs m) | FY18 | FY19 | FY20 | Dec-19 | Dec-20 |
| --- | --- | --- | --- | --- | --- |
| Revenues | 39,204 | 46,846 | 43,953 | 33,164 | 39,956 |
| Revenue Growth (%) | | 19% | -6% | | 20% |
| | | | | | |
| Expenses | 34,055 | 39,207 | 40,998 | 30,949 | 34,895 |
| | | | | | |
| Net Profit | 5,219 | 6,418 | 3,408 | 2,614 | 4,602 |
| Net Profit Margin (%) | 13.3% | 13.7% | 7.8% | 7.9% | 11.5% |
| | | | | | |
| Net Worth | 18,540 | 24,897 | 28,260 | 27,467 | 32,853 |
| | | | | | |
| Return on Equity (ROE) | 28% | 26% | 12% | | |
Data Source: Company's Red Herring Prospectus
As per company's offer documents, it has not paid any dividend from 2018-20.
However, it has paid an interim dividend of 18.5% for the financial year 2020-21.
For more details, check out Shyam Metalics' Red Herring Prospectus.
Instant Updates: Join Our Telegram Channel and Get Instant Updates
Comparison with listed peers
Shyam Metalics operates and sells products in a highly competitive market.
Tata Steel, JSW Steel, Steel Authority of India (SAIL), Jindal Steel and Power, and Tata Steel Long Products are the company's close competitors.
Comparative Analysis
| Company | Revenues | Net Profit | Return on Net Worth (%) |
| --- | --- | --- | --- |
| Shyam Metalics | 43,953 | 3,408 | 12.0 |
| Tata Steel | 1,416,601 | 15,570 | 1.5 |
| JSW Steel | 738,720 | 40,300 | 10.9 |
| SAIL | 625,700 | 21,210 | 5.1 |
| Jindal Steel & Power | 369,437 | -1,090 | -1.3 |
| Tata Steel Long Products | 35,713 | -5,160 | 25.6 |
Data Source: RHP, Ace Equity
Figures in Rs m and as on 31 March 2020
The Indian steel industry is already competitive with large players Tata Steel and JSW Steel dominating the markets.
Shyam Metalics is a manufacturer of long steel products and ferro alloy products.
Domestic steel and ferro alloy producers have increased their manufacturing capacity so the domestic competition is set to intensify further.
What's the ideal IPO strategy to follow?
The excitement surrounding the slew of IPOs in the coming months is huge.
As many as four companies are coming out with their IPOs next week.
These include Shyam Metalics, Sona Comstar, Dodla Dairy, and Krishna Institute of Medical Sciences.
Investors are already euphoric on loss making companies such as Zomato and Paytm.
Smallcap analyst at Equitymaster, Richa Agarwal, recently shares her views on the much-hyped Paytm IPO.
Here's what she wrote...
Investing in a company is like owning a piece of business.

And a loss-making business with no clear road to profits isn't one I would recommend.

And certainly not at the time of its IPO.
You can read the entire editorial here: Paytm IPO: Will it Deliver Profits?
If you are investing in an IPO, weigh in all the positive and negative factors affecting the company.
Take a close look at the company's financials and valuations. It would give you a clear picture of what's brewing.
Happy Investing!