This Behaviour is Injurious to Wealth Building
Jun 13, 2018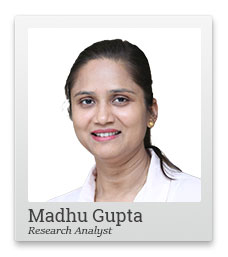 I have an unconventional stock market investor in my neighbourhood.
After retiring from a well-paid government job, this septuagenarian devotes all his time to manage his equity investments.
But neither is he glued to business channels nor does he obsess with tips given by so-called experts.
In fact, he doesn't even track stock prices daily.
My neighbour has made a small fortune from his investments. I once asked him the secret of his investment success.
The gentleman attributed his success to only two things. One, the extensive study of a company's business strength and second, the patience to remain invested for the long-term.
However, in the digital era, the explosion of data can easily sway the impatient mind and erase the gains compounded over the years.
Recently, one of the biggest multibaggers of the last decade came crashing down after news started doing rounds of falling demand in its largest market.
The meteoric rise of shrimp feed producer, Avanti Feeds, has come on the back of its strategic decision to shift feed manufacture for a new type of disease resistant shrimp in 2009 in line with the country's new policies for sea food cultivation.
--- Advertisement ---


A Couple of Good Small Cap Stocks Could Transform Your Life

Small caps are capable of giving BIG returns in the long run. And you need just a couple of them to take off to completely transform your life.

But for that, you need to invest in the 'right' small cap stocks.

To know how you could find the right small cap stocks, just click here…
------------------------------
For this the company not only strived to convince its customers, the farming community, to start breeding the new shrimp variety but also entered in to a foreign collaboration to acquire technical know-how. Apart from this, the company also shifted to cash-based sales that helped improve its working capital position.
This business restructuring yielded results in 2011 when the disease outbreak in traditional shrimps fortified India's position in the shrimp export market, thereby greatly benefiting Avanti Feeds.
Avanti Feeds today is not only the largest feed manufacturer in the country but its profitable operations and strong balance sheet entail it with a powerful moat.
But despite these competitive strengths, the stock fell prey to collective fear on news of falling demand from the largest shrimp consuming country, the US.
The herd instinct became so overpowering that rationality took a back seat and Avanti's moat was completely forgotten in the wake of a temporary slide in demand.
It is only after the management intervened and cleared the air that the stock has rebounded. Clearly the Fear of Missing Out (FOMO) is stronger than ever.
For building long term wealth, this is the behaviour that needs to be overcome.
Warm regards,


Madhu Gupta
Research Analyst, ValuePro
Madhu Gupta (Research Analyst), ValuePro has a post graduate degree in both physics and finance. Having worked with India's leading economic research agency, she has a natural flair for numbers and analytics. She brings with her a near-decade long rich experience in the field of finance. A firm believer of the principles of value investing, she looks for robust businesses with durable competitive advantages.