Key Points to Know Before Applying to Dodla Dairy's Public Issue
Jun 14, 2021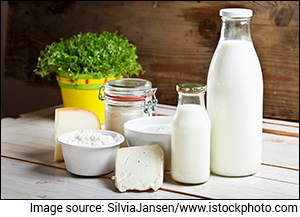 Dodla Dairy will hit the primary market with a Rs 5.2 bn initial public offering (IPO) on 16 June. The issue will close on 18 June.
The company, in consultation with the merchant bankers, has fixed the issue price band at Rs 421-428 per share.
The Hyderabad-based Dodla Dairy is the third main-board company to launch IPO in the current week after Shyam Metalics and Sona Comstar.
ICICI Securities and Axis Capital, are the book running lead managers for the issue.
Dodla Dairy IPO Details
| | |
| --- | --- |
| Issue Type | Book Built Issue IPO |
| Face Value | Rs 10 per equity share |
| IPO Price | Rs 421 to Rs 428 per equity share |
| Market Lot | 1 lot - 35 shares |
| Issue Size | Rs 5.2 bn |
| Fresh Issue | Rs 500 m |
| Offer for Sale | Rs 4.7 bn |
| Basis of Allotment Date | Wednesday, June 23, 2021 |
| IPO Listing Date | Monday, June 28, 2021 |
Data Source: Company's Red Herring Prospectus
Currently, the promoters hold 68.5% stake in the company, post issue the shareholding will come down to 64.2%.
Dodla Sunil Reddy, Dodla Family Trust, and Dodla Deepa Reddy are part of the promoter group.
Shares on offer
The 50% of total issue size has been reserved for qualified institutional buyers, 35% for retail, and 15% for non-institutional investors.
Objects of the issue
The company will utilise fresh issue proceeds for repaying debt of Rs 322.6 m availed from ICICI Bank, the Hongkong and Shanghai Banking Corporation (HSBC) and HDFC Bank, and for capital expenditure requirements of Rs 715 m.
As of 31 December 2020, the company had a total outstanding indebtedness of Rs 873.7 m comprising term loans, working capital facilities, and non-convertible debentures (NCDs).
About Dodla Dairy
Incorporated in 1995, Dodla Dairy is an integrated dairy company in south India that is engaged in the procurement, processing, distribution, and marketing of milk and other dairy products.
It processes and sells milk including standardized, toned, and double toned milk, and produces dairy products like curd, butter, ghee, ice cream, flavoured milk, etc.
Its Indian operations are mainly undertaken under the brand name of 'Dodla', 'Dodla Dairy', and 'KC+' whereas it serves overseas market under the brand name of 'Dodla Dairy', 'Dairy Top', and 'Dodla+'.
It has a total of 13 processing plants to process raw material into packaged milk and manufacture dairy-based value-added products.
The firm has a strong distribution network of 40 sales offices, 3,336 distribution agents, 863 milk distributors, and 449 product distributors across 11 states in India.
It also manufactures and sells cattle feed to farmers through its procurement network.
Dodla Dairy's presence across India
Among private dairy players with a significant presence in the southern region of India, it claims the third highest in terms of milk procurement per day with an average procurement of 1 m litres of raw milk per day (MLPD) as of 31 March 2021 and second highest in terms of market presence across all of India.
Its operations in India are primarily across the five Indian states of Andhra Pradesh, Telangana, Karnataka, Tamil Nadu, and Maharashtra, while overseas operations are based in Uganda and Kenya.
The financials
Over the fiscal year 2017-20, revenue for Dodla Dairy grew the fastest, at a compound annual growth rate (CAGR) of 14.2%.
Revenue from sale of milk and dairy accounted for 72.8% of total revenues in the financial year 2020.
Value products accounted for 27.2% of total revenues.
In the first nine months of fiscal year 2021, value-added products accounted for 24.7% and milk products 75.3% of revenue.
| (Rs m) | FY18 | FY19 | FY20 | Sep-20 |
| --- | --- | --- | --- | --- |
| Revenues | 15,904.8 | 16,916.7 | 21,393.7 | 9,163.1 |
| Revenue Growth (%) | | 6.4% | 26.5% | |
| Expenses | 15,165.7 | 16,061.8 | 20,637.8 | 8,124.9 |
| Profit Before Tax (PBT) | 804.4 | 932.8 | 818.7 | 1,057.4 |
| Net Profit | 568.5 | 627.6 | 498.7 | 747.8 |
Data Source: Company's Red Herring Prospectus
For more details, check out Dodla Dairy's Red Herring Prospectus.
Comparison with listed peers
Nestle India, Prabhat Dairy, Hatsun Agro Products, Heritage Foods, Parag Milk Foods are the company's close competitors.
Comparative Analysis
| Company | Revenues | Net Profit | Return on Net Worth (%) |
| --- | --- | --- | --- |
| Nestle India | 33 | 5.3 | 103.1% |
| Prabhat Dairy | 5 | -1.1 | -23.2% |
| Hatsun Agro Products | 53 | 1.1 | 12.4% |
| Heritage Foods | 27 | -0.2 | -34.6% |
| Parag Milk Foods | 24 | 0.9 | 10.3% |
Data Source: RHP, Equitymaster
Figures in Rs bn and as on 31 March 2020
Dairy spend is more than 1/5th of the total spend on food
Consumption of milk and dairy products is a dominant part of Indian consumers' diet.
As per the National Account Statistics 2017 report, dairy products comprise nearly 22% of total spend by households on food and non-alcoholic beverages.
Overall, dairy products accounted for 6.1-6.5% of the total private final consumption expenditure (PFCE) between the financial year 2012 and 2016 (at constant prices).
Various rounds of surveys on expenditure pattern of Indian households have shown that recently, the food consumption pattern in India has undergone a change in favour of high-value and more nutritious food items such as milk and milk products, mulberry fruits extracts, fruits and vegetables, and away from staple and starch centric cereals.
This shift has been accompanied by falling share of food expenditure in total expenditure as with rise in income levels, the proportion of expenditure on food falls.
In absolute terms, the expenditure on food as well as dairy has been increasing.
What's the ideal IPO strategy to follow?
The excitement surrounding the slew of IPOs in the coming months is huge.
As many as four companies are coming out with their IPOs this week.
These include Shyam Metalics, Sona Comstar, Dodla Dairy, and Krishna Institute of Medical Sciences.
Investors are already euphoric on loss making companies such as Zomato and Paytm.
Smallcap analyst at Equitymaster, Richa Agarwal, recently shares her views on the much-hyped Paytm IPO.
Here's what she wrote...
Investing in a company is like owning a piece of business.

A loss-making business with no clear road to profits isn't one I would recommend.

And certainly not at the time of its IPO.
You can read the entire editorial here: Paytm IPO: Will it Deliver Profits?
If you are investing in an IPO, weigh in all the positive and negative factors affecting the company.
Take a close look at the company's financials and valuations. It would give you a clear picture of what's brewing.
Happy Investing!