Sona Comstar IPO: Should You Apply?
Jun 14, 2021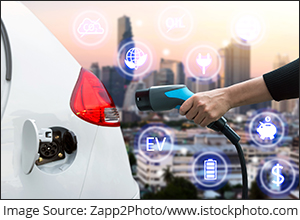 The IPO market is gearing up for a busy season with as much as four mainboard IPO hitting the markets this week.
Among them, Sona Comstar's IPO is the biggest.
The initial public offer (IPO) of Sona BLW Precision Forgings (Sona Comstar) opened for subscription today.
The auto component manufacturer is looking to raise about Rs 55.5 bn from the primary market.
At the time of writing, the issue was subscribed 6%, supported by retail investors.
Here are some details about this IPO...
Issue period: 14 June 2021 to 16 June 2021
IPO Size: Rs 55.5 bn (fresh issue worth Rs 3 bn and offer for sale (OFS) worth 52.5 bn
Price band: Rs 285 to Rs 291 per equity share
Bid lot: 51 shares and in multiples thereof
Face value: Rs 10 per equity share
Object of the issue: The object of the issue is to repay and/or pre-pay the company's borrowings fully or partially.
The stock will get listed on exchanges by 24 June.
--- Advertisement ---
EXPOSED: The Shocking Truth Behind Today's Hottest Investment Opportunity

Today, the hottest investment opportunity in India is none other than EVs.

Over Rs 24,75,000 CRORES is expected to surge into Electric Vehicles.

Some of the smartest investors in the world like...

Warren Buffet... Bill Gates... Jeff Bezos... Elon Musk... Jack Ma... are already in.

Around 15-times growth is expected in the next 10 years.

But despite this hyper-growth, many well-known EV stocks are not the right way to play this opportunity.

Before you invest a single rupee in any EV stock, we recommend you to study the results of Equitymaster's latest research project...

Click here to get more details
------------------------------
About the company
Sona BLW Precision Forgings (SBPFL) is one of India's leading automotive technology companies.
It designs, manufactures, and supplies highly engineered, mission-critical automotive systems and components to automotive OEMs across US, Europe, India, and China, for both electrified and non-electrified powertrain segments.
In the calendar year 2020, SBPFL was among the top ten players globally in the differential bevel gear market on the basis of overall volumes of differential bevel gears supplied to PVs, CVs, and tractors.
The company has been gaining global market share across products to reach a share of approximately 5% for differential bevel gears, 3% for starter motors and 8.7% for BEV differential assemblies, in the calendar year 2020.
The company has nine manufacturing and assembly facilities across India, China, Mexico, and USA, of which six are located in India.
The company is a global supplier and around 75% of its revenues are from overseas.
WATCH NOW: 3 Super Smallcap Stocks You Don't Want to Miss Out On
45% of funds already garnered from anchor investors
Ahead of its IPO, the company garnered Rs 25 bn from anchor investors on 11 June.
With this, the company has already raised 45% of funds out of the total issue size of Rs 55.5 bn.
Government of Singapore Investment Corporation (GIC), and the Monetary Authority of Singapore (MAS) together made an investment of Rs 4 bn in the company through the anchor book.
Other foreign portfolio investors (FPIs) such as Nomura Asset Management, Fidelity, Eastspring Investments, Goldman Sachs Asset Management, and Morgan Stanley among others, also participated.
Domestic names included SBI MF, Axis MF, SBI Life Insurance, Kotak MF, Max Life Insurance, Canara Robeco MF, Sundaram MF, and Edelweiss among others.
The financials
For the year ended March 2021, the company reported revenues worth Rs 15.7 bn.
Revenue Mix - By Product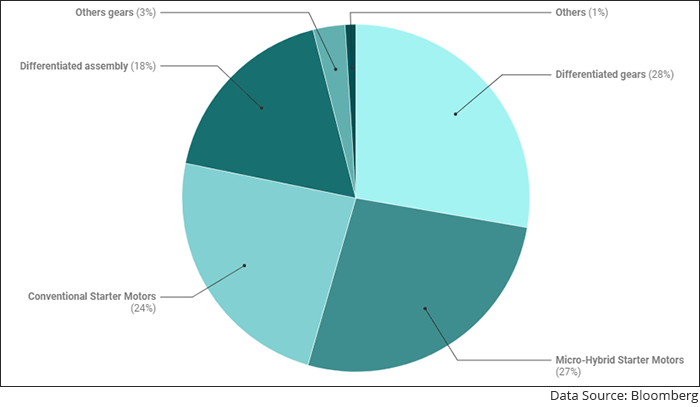 Though the company has posted growth in topline, its bottomline marked a setback for the financial year 2020-21.
According to management, it suffered a setback in the bottomline due to higher provisioning for depreciation, finance cost, the rise in costs of raw materials, and other higher expenses due to pandemic.
Financial Snapshot - Sona Comstar
| (Rs m) | FY19 | FY20 | FY21 |
| --- | --- | --- | --- |
| Revenues | 6,992 | 10,380 | 15,663 |
| Revenue Growth (%) | -43% | 48% | 51% |
| Expenses | 5,480 | 8,888 | 12,547 |
| Net Profit | 1,738 | 3,317 | 2,139 |
| Net Profit Margin (%) | 24.9% | 32.0% | 13.7% |
| Net Worth | 1,762 | 11,779 | 13,039 |
| Return on Equity (ROE) | 99% | 28% | 16% |
Data Source: Company's Red Herring Prospectus
The company has paid total dividends of 423.98% for financial year 2020 and 189.33% for financial year 2021.
For more details, check out Sona Comstar's Red Herring Prospectus.
Exclusive Market Updates: Only on Our Telegram Channel. Join FREE Today!
Peer comparison
Motherson Sumi, Sundaram Clayton, Sundram Fasteners, Wabco India, Minda Industries, and Bosch, among others, are the company's close competitors.
Comparative Analysis
| Company | Revenues | Net Profit | Return on Net Worth (%) |
| --- | --- | --- | --- |
| Sona Comstar | 15,663 | 2,139 | 16.5 |
| Sundaram Clayton | 202,987 | 3,240 | 12.7 |
| Sundram Fastners | 36,443 | 3,590 | 15.4 |
| Bosch | 97,162 | 4,820 | 4.9 |
| Minda Industries | 54,651 | 2,070 | 8.9 |
| Motherson Sumi | 601,954 | 10,390 | 9.5 |
Data Source: RHP
Figures in Rs m
The company also faces competition from international firms, including CATL and American Axel.
What are the arguments in favor of the business?
Sona BLW Precision is a global player in critical auto components and supplies to global electric vehicle (EV) markets.
As of March 2021, the company obtained 40% of revenues from electrified platforms including 14% from pure battery EVs (BEV). This compares to 3.3% penetration of BEV in global PV production as of current year 2020.
Currently, the company has eight EV programs under serial production with a pipeline of seven more for the future.
The company also has highly experienced board of directors and management team.
Sunjay Kapur is the chairman and non-executive director of the company with over 21 years of experience in the automotive industry.
Vivek Vikram Singh is the managing director and group chief executive officer of the company with over 15 years of experience, including six years in the automotive industry.
Risk factors
Sona BLW Precision's business is dependent on the automobile sector globally, mainly in key areas such as US, Europe, and China.
Any change in condition can adversely affect the company's business.
Moreover, its business is largely depended on the top ten customers. Loss of any customers or a significant reduction in purchases by them can also pose as a risk.
Pricing pressure from customers may affect the company's profitability and ability to increase prices.
Also, major automakers have increased prices due to rise in raw material costs. With metal prices rising sharply in the recent past, the company margins are likely to get affected in the near term.
Decent grey market premium
Sona Comstar's shares are trading at a premium of Rs 50 today in the grey market.
Many analysts have given a subscribe rating to the IPO given the company's presence in global EV market.
The company intends to expand its reach in the growing EV space.
It has been supplying differential gears in the global EV market since 2016 and differential assemblies since 2018.
Given the huge interest in electric vehicles, the IPO is likely to witness good amount of subscription.
How Sona Comstar performs on listing day remains to be seen.
To know what's moving the Indian stock markets today, check out the most recent share market updates here.
Disclaimer: This article is for information purposes only. It is not a stock recommendation and should not be treated as such. Learn more about our recommendation services here...