Why Banks Are Chasing Retail Loans
Jun 15, 2018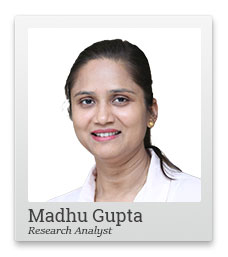 Battling the bad loan crisis in the corporate segment, the financial health of state-run banks has worsened in the past three years.
Public sector banks (PSBs) collectively posted a whopping loss of Rs 873 billion in FY18.
With nearly one-tenth of its loan book turning bad, PSBs have become wary of extending fresh loans to India Inc.
The focus has therefore shifted to the relatively safer retail loan segment.
But why are corporate loans risker than retail loans?
The reason lies in the Loss Given Default (LGD) ratio for loans.
The LGD is an important determinant of credit risks in banks.
It gives a critical estimate of risk in terms of how much the bank will not be able to recover from a loan past due if a borrower defaults.
Consider for example, the default outstanding amount is Rs 100 and the bank is able to recover Rs 30 then in this case the LGD for the bank is 70%.
--- Advertisement ---


A Method That Doesn't Take YEARS To Grow Investors' Money…

The fact is, most stock market strategies take YEARS to grow investors' money.

But what if a person needs the returns fast for some reason?

A method revealed by research analyst, Apurva Sheth, has the potential to generate returns in a fairly short time. And that too, from some of the best companies in the market.

Yes! To find out all about that method, just click here…
------------------------------
In other words, LGD is the percentage of a loan that is never recovered by a bank.
The actual default loss of a loan should take into account the length of the collection period and direct and indirect costs associated with the collection of recovery.
Higher the LGD ratio, greater is the risk associated with the loan segment.
LGD plays a vital role in the estimation and pricing of credit risk for banks. This helps them negotiate their bad loans with other banks and entities and thereby improve their capital strength.
LGD of a loan depends upon several factors such as the underlying collateral, what proportion of the collateral value has been extended as loan or the Loan-to-Value ratio, and the collateral's liquidity or marketability.
Therefore, the LGD varies across loan segments.
As per a survey conducted by 'The National Institute of Bank Management' on the 20-year loan history of commercial banks and NBFCs, the LGD across different loan segments are as follows,
Safety of Retail Loans
| | Loss Given Default (%) |
| --- | --- |
| Secured Retail Loan | 38 |
| Personal Loan | 70 |
| Credit Card Loan | 92 |
| 2-wheeler Loan | 55 |
| 4-wheeler Loan | 74 |
| Secured Commercial Loan | 62 |
| Unsecured Commercial Loan | 78 |
Source: Financial Express, The National Institute of Banking Management
Secured retail loans have the lowest LGD ratio of 38%. The loss rate is still lower for housing loans as they are secured by the mortgage of property that has good collateral value.
But the loss rate is higher in case of unsecured loans such as personal loans, credit card loans, and education loans. To compensate for this risk, the bank charges higher interest rate in these segments.
As compared to retail loans, commercial loans extended to the corporate sector have higher LGD ratios and are therefore more risky. However, the recovery rate is better for secured commercial loans with good collateral value.
PSBs which have traditionally focused on corporate loans, have been caught in the bad loan crisis.
Even as India Inc continues to struggle with slowdown and stretched balance sheets; low capacity utilisation and capital expenditure have led to sluggish credit demand from this segment.
Moreover as banks are yet to fully recover from the soured corporate loans, they do not want to extend further loans to this segment.
So it is hardly surprising that PSBs have turned their focus to the relatively safer retail loan segment.
But the competition is likely to be tough considering that private banks and NBFC's already have an established presence in retail loans whereas the newly formed small finance banks are aggressively tapping the bottom of the pyramid to set up their retail loan business.
Warm regards,


Madhu Gupta
Research Analyst, ValuePro
Madhu Gupta (Research Analyst), ValuePro has a post graduate degree in both physics and finance. Having worked with India's leading economic research agency, she has a natural flair for numbers and analytics. She brings with her a near-decade long rich experience in the field of finance. A firm believer of the principles of value investing, she looks for robust businesses with durable competitive advantages.