Will Affordable Housing Save Beleaguered PSU Banks?
Jun 18, 2018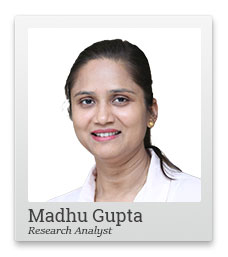 Rising corporate bad loans has made state-run banks averse to lending to corporates.
No wonder most of them have now switched focus on to the relatively safer retail loan segment.
Among retail loans, the affordable home loan segment is witnessing huge traction courtesy the government's strong thrust and reform measures under the Pradhan Mantri Awaas Yojana (PMAY).
The government's Credit Linked Subsidy Scheme (CLSS) has been one of the biggest measures to incentivise home purchases by low income and middle-income classes of society.
Under the scheme, the interest subsidy is credited upfront to the borrower's account, thereby reducing the loan amount as well as the instalments. This acts as a big draw for first-time home buyers to advance their purchase.
The interest subsidy under PMAY is available under three slabs for first-time home buyers - 6.5% for Economically Weaker Section (up to Rs 3 lakh income) and Low Income Group (up to Rs 6 lakh income), 4% for Middle Income Group I (Rs 6-12 lakh income), and 3% for Middle Income Group II (Rs 12-18 lakh income).
A home loan borrower under the CLSS scheme can avail a maximum subsidy of up to Rs 2.35 lakhs on home purchase till 31st March 2019.
--- Advertisement ---


Top Investing Ideas For Less Than Rs 100…

Today, you have an opportunity to get INSTANT ACCESS to solid actionable investing ideas derived straight from the ACTUAL investments of India's Top 40+ Investing Gurus.

And all that you have to pay for this access is Just Rs 99.

In fact, not just Instant Access to these ideas…you will get Full 30-Day unrestricted access to ALL the 12 Guru-based stocks we have recommended so far.

So, don't miss this rare opportunity and…

Click here for full details…
------------------------------
Right from inception in FY16, the CLSS scheme has benefitted 1.68 lakh borrowers.
But has the momentum in low-cost housing benefited state-run banks hit by sluggish corporate credit growth?
A look at RBI's data shows this to be hardly the case.
In the past three years, following the launch of PMAY, priority sector lending by banks grew in low single-digits and further contracted to a mere 2% in FY18. Further the share of home loans in the bank's priority sector disbursement fell below 15% during this period.
Reportedly, housing finance companies (HFCs) with a wider reach and a specialised focus have gained market share at the expense of banks.
Going ahead, affordable housing finance has huge potential for growth considering that India's mortgage to GDP ratio at 10% is still low among developed and developing nations.
And the government's continued thrust to incentivise first-time borrowers is a big enabling factor.
To widen the reach of the scheme in Tier II and Tier III cities, the government, for the second time, increased the carpet area eligibility for middle-income borrowers. The carpet area allowed for MIG I has been increased from 120 sq m to 160 sq m whereas for MIG II, the carpet area stands increased from 120 sq m to 200 sq m.
Further the Reserve Bank of India has raised the housing loan limits for priority sector lending (PSL) from Rs 28 lakhs to Rs 35 lakhs in metropolitan cities and from Rs 20 lakh to Rs 25 lakhs in the other cities. Since PSL loans qualify for cheaper funds, the increased limit may help reduce interest rates for home loans of up to Rs 35 lakhs providing a further boost to the affordable housing segment.
But state-run banks, facing capital constraints due to bad loan pile-up and write-offs, will not be able to fully leverage on this growth potential.
On the other hand, HFCs equipped with better asset quality and stronger balance sheet will definitely have an edge over them.
Warm regards,


Madhu Gupta
Research Analyst, ValuePro
Madhu Gupta (Research Analyst), ValuePro has a post graduate degree in both physics and finance. Having worked with India's leading economic research agency, she has a natural flair for numbers and analytics. She brings with her a near-decade long rich experience in the field of finance. A firm believer of the principles of value investing, she looks for robust businesses with durable competitive advantages.