5 Stocks with Zero Promoter Holdings
Jul 16, 2022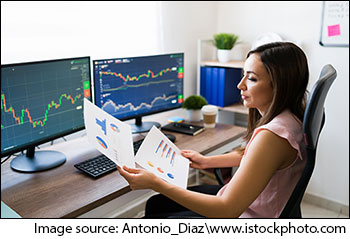 Editor's note: The percentage of a company's shares held by its promoters can tell you many things. After all, promoters are the ultimate insiders, the flag bearers of the company who decide everything.
The level of promoters' shareholding is very important, especially in India where many businesses are family owned.
The shareholding level acts as an indicator of the confidence of promoters in the business as well as the strength of leadership control on the company.
But what if the promoter holding in a company is zero?
Does that mean the company shouldn't be touched? Does it raise a red flag?
Back in June 2021, we wrote to you about the five Indian companies with zero promoter holding.
Stocks with Zero Promoter Holding
Source: Equitymaster
What is the promoter holding of these companies at present?
And does zero promoter holding really raise a red flag?
Continue reading to know more...
5 Stocks with Zero Promoter Holdings
So far in the month of June 2021, foreign portfolio investors (FPIs) have pumped in a net Rs 136.7 bn as Indian share markets continued to remain attractive to overseas investors.
However, it must be noted FIIs withdrew money from Indian equities last week. According to depositories data, FPIs invested Rs 153.1 bn in equities between 1 June and 18 June.
Now let's have a look at top companies with zero promoter holdings, where FPIs have parked their money.
#1 HDFC
Promoters had no stake in Housing Development Finance Corporation (HDFC) as of March 2021.
Meanwhile, foreign institutional investors (FIIs) held 72.78% stake in the housing finance company.
For the quarter ended March 2021, the company reported a consolidated total income of Rs 357.5 bn, down 9% sequentially.
The company recently announced that it will raise up to Rs 20 bn by issuing debt securities on a private placement basis to augment its long-term resources.
The bonds with 10 years of tenure will carry a coupon rate of 6.88% annum, the country's largest mortgage financier had said.
Earlier this month, the company sold 9.5 m shares comprising a 3.76% stake in Reliance Capital.
Over the past year, shares of the company have gained 34%.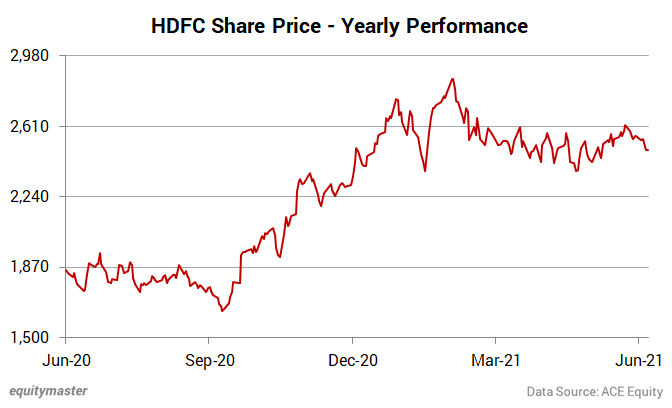 Update: As things stand now, promoter holding in HDFC still remains at zero. Whereas FIIs have decreased their stake lately which is one of the reasons why HDFC share price is falling.
To know more, check out HDFC's latest shareholding pattern.
#2 ICICI Bank
Private lender ICICI Bank is another company where promoters don't hold any stake.
FPI holdings in the bank stood at 47.78% of the total shares as of March 2021.
Shares of the private lender have been in focus recently after S&P Global Ratings revised the rating outlook to stable from negative. This was done on grounds that the lender will benefit from the sale of stake in subsidiaries.
ICICI bank has turned out to be the market leader in terms of acquiring credit card customers this year. The bank added over 8.15 lakh new credit card customers between January and April.
ICICI Bank had 10.7 m credit card customers by April end this year, adding 1.42 lakh customers over March. The bank has the third largest credit card base and has been making additions on a monthly basis.
HDFC Bank continues to have the largest credit card customer base with 14.9 m outstanding credit cards as on April 2021.
State Bank of India (SBI) has the second largest credit card base with 11.9 m outstanding cards by April end this year.
Update: ICICI Bank's current promoter holding stands at zero.
FIIs have remained bearish on the stock having sold shares for the past three consecutive quarter while Indian mutual funds are keeping the faith and increasing stake. No wonder ICICI Bank is a stock the mutual funds can't get enough of.
To know more, check out the latest shareholding pattern of ICICI Bank.
#3 ITC
The ITC memes continue to amaze people. An article by The Economic Times recently pointed out ITC's shareholders as the eighth wonders of the world.
FPIs held 12.79% stake in the FMCG major at the end of March 2021 quarter.
Despite the company reporting a strong uptick in revenue across segments during the January-March quarter, its stock continued to underperform major peers.
All segments of ITC saw strong year-on-year (YoY) growth in revenue during March quarter, except hotels.
Shareholders of the company are hoping the performance of the FMCG-to-hospitality company is expected to get better going forward.
The company has declared a final dividend of Rs 5.75 for the financial year ended March 2021.
Over the past year, shares of ITC have gained a mere 9% as compared to 20% gains in HUL.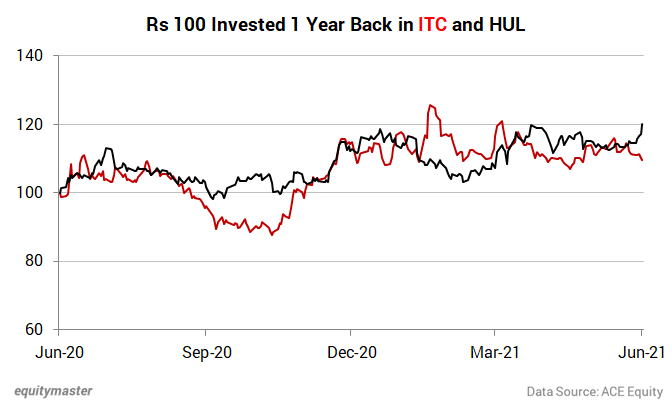 Update: ITC's current promoter holding is zero.
In the March 2022 quarter, FIIs turned bullish on the cigarette to FMCG major and increased exposure.
To know more, check ITC's latest shareholding pattern.
#4 L&T
Larsen & Toubro (L&T) is a prominent example without an identified promoter group.
The shares are held by the public at large with the majority stake being controlled by financial institutions.
FPIs held 22.02% stake in India's largest engineering company at the end of March 2021.
While announcing its March quarter results, the company's management said it is witnessing good ordering traction from segments such as metro, railways, roads, expressways, water, renewables, and power T&D.
L&T has outperformed the benchmark indices in recent months on expectations of healthy orders from both domestic and international markets.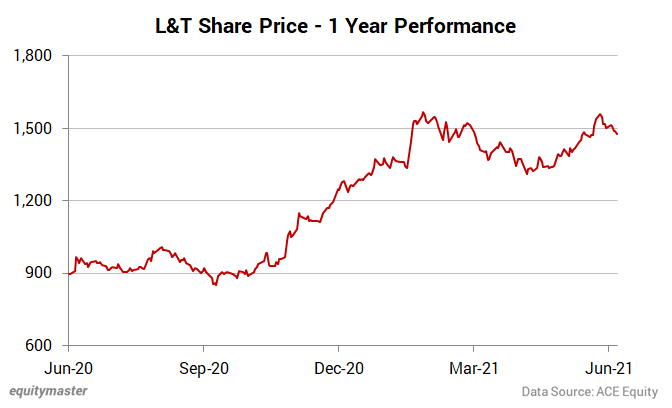 Update: L&T continued to remain a zero promoter holding company.
To check out more, see the latest shareholding pattern of L&T.
#5 Federal Bank
FPI holding in Federal Bank stood at 24.51% as of March 2021.
The bank is looking to raise about Rs 9.2 bn in equity capital by issuing shares to International Finance Corporation (IFC) and its affiliates to strengthen its capital adequacy.
The bank is likely to seek shareholders' nod to raise upto Rs 40 bn in equity capital through routes like rights issue and follow-on public offer.
Over the past year, shares of the Kochi-based bank have gained 74% as compared to 65% gains in the Nifty Bank index.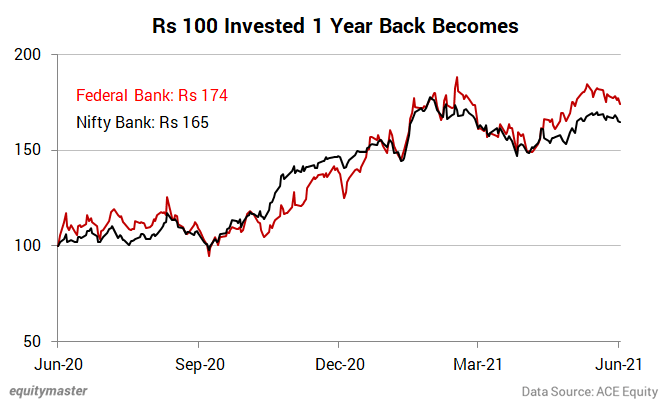 Update: As of June 2022, promoter holding in Federal Bank stands at NIL.
To know who holds the largest chunk of shares, check out the latest shareholding pattern of Federal Bank.
Which other companies have nil promoter holding?
Apart from the above, here are other top companies where promoters do not hold any stake.
Data Source: Ace Equity
Meanwhile, government owned ITI, Hindustan Aeronautics, MMTC among others have high promoter stakes above 75%.
Companies with high promoter holdings
Data Source: Ace Equity
The problem with low promoter shareholding
There's nothing wrong with companies which have low or zero promoter holding.
Except for a potential takeover.
Mergers and acquisitions are inevitable in the corporate world. Acquisitions can be friendly as well as hostile.
A friendly acquisition is one in which controlling group of the target company sells its shares to another group willfully.
However, if the management of the target company is unwilling to negotiate, the acquirer can directly approach the shareholders of the company by making an open offer. This is known as a hostile takeover.
Limited stakes can drag companies into corporate raids. If the promoters don't own much, they can't do much to stop it.
You can read all the aspects of takeover in India in this article titled "Takeover Code: The basics."
Why promoter holding is a big positive
A company with a very high promoter shareholding often represents a scenario where the promoters see a bright future for the company and in turn, they plan to benefit from its good growth.
A promoter has all the information about the company. If they are investing, it shows that promoters are confident about the company's prospects.
While promoter holding is an important parameter, it should not be the sole reason for buying a stock.
To raise funds for either personal or company needs, promoters pledge their shares.
High promoter pledging can lead to high volatility in the stock prices and as a result, it can turn out to be a major investment risk.
Share pledging is not an illegal activity. However, you must keep an eye out for such data points especially for companies with questionable managements.
It's always better to check promoter pledging before making investment decisions.
Over leveraged firms with high percentage of pledged shares could very well turn out to be value traps.
Since you're interested in tracking promoter activity, check out Equitymaster's powerful stock screener.
This tool keeps track of companies where promoters are increasing stake while also tracking stocks with high promoter pledging.
Happy investing!
Disclaimer: This article is for information purposes only. It is not a stock recommendation and should not be treated as such. Learn more about our recommendation services here...
Yash Vora is a financial writer with the Microcap Millionaires team at Equitymaster. He has followed the stock markets right from his early college days. So, Yash has a keen eye for the big market movers. His clear and crisp writeups offer sharp insights on market moving stocks, fund flows, economic data and IPOs. When not looking at stocks, Yash loves a game of table tennis or chess.