Cyient DLM IPO: 5 Things to Know About this Electronics Manufacturing Company
Jun 22, 2023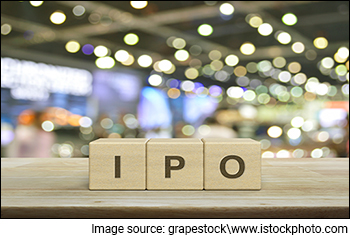 The electronics manufacturing services (EMS) sector is flourishing in India at a rapid pace. Driven by a healthy demand, the domestic electronics industry is expected to reach US$ 300 billion (bn) (about Rs 24,694 bn) worth of electronics manufacturing and US$ 120 bn (about Rs 9,877 bn) in exports by the financial year 2026.
Increasing electronics demand, global chip shortage, easy availability of cheap resources in India, government's make-in-India drive, among other factors, cumulatively provides an interesting growth opportunity for Indian electronics companies.
The top Indian electronics companies are gearing up to make the most of this revolution. Sectoral tailwinds are encouraging companies to go live with their public offers.
Last month, IKIO Lighting went live with its IPO offer and this month, another electronics manufacturing company, Cyient DLM is going public.
The Cyient DLM IPO opens next week. Here are its key details.
Issue period: 27 June 2023 to 30 June 2023
Type of issue: Book built issue worth Rs 5,920 million (m)
Price band: Rs 250 to Rs 265 per share
Face value: Rs 10 per equity share
Lot size: 56 shares
Application limit: Minimum one lot and maximum thirteen lots for retail investors
The company has reserved not less than 75% shares of the offer for qualified institutional buyers (QIB). It has reserved not less than 15% for non-institutional buyers (HNI). Hence not more than 10% of shares are available for retail individual investors.
Tentative IPO allotment date: 5 July 2023
Tentative listing date: 10 July 2023
#1 About the company
Incorporated in 1993, Cyient DLM is a subsidiary of Cyient. It provides electronic manufacturing services (EMS) and solutions.
The company provides EMS as build-to-print (B2P) and build-to-specification (B2S) services.
B2P solutions involve clients providing the design for the product for which the company provides agile and flexible manufacturing services. B2S services involve designing the relevant product based on the specifications provided by the client and manufacturing the product.
Cyient DLM's solutions primarily comprise:
Printed circuit board (PCB) and assembly (PCBA)
Cable harnesses
Box builds are used in safety-critical systems such as cockpits, inflight systems, landing systems, and medical diagnostic equipment.
#2 A look at the financials
Cyient DLM's revenues have grown steadily over the last three years on account of increasing demand of electronics. During the financial year 2023, its total sales stood at Rs 8,383.4 m up 15.1% on YoY basis.
While its net profit slipped by 20% on a YoY basis to Rs 317.3 m.
The decrease in net profit was primarily on account of an increase in finance costs and rising employee benefits expense and a decrease in other income.
Net profit margin also contracted by 1.7% in financial year 2023.
Cyient DLM Financial Snapshot (2021-23)
| Particulars | 31-Mar-23 | 31-Mar-22 | 31-Mar-21 |
| --- | --- | --- | --- |
| Revenues (Rs in m) | 8,383.4 | 7,284.8 | 6,369.1 |
| Revenue Growth (%) | 15.1% | 14.4% | |
| | | | |
| Expenditure Before Tax | 7,951.8 | 6,777.5 | 6,213.2 |
| % of Total Income | 94.9 | 93.0 | 97.6 |
| | | | |
| Net Profit | 317.3 | 398.0 | 118.1 |
| Net Profit Margin (%) | 3.8 | 5.5 | 1.9 |
| | | | |
| Net Worth | 1,978.7 | 771.1 | 376.5 |
| Return on Net Worth (%) | 36.6 | 42.6 | 57.8 |
| | | | |
| Basic Earnings per share (Rs) | 16.0 | 51.6 | 31.4 |
Data Source: Company's Red Herring Prospectus (RHP)
#3 Peer comparison
As per the company's red herring prospectus, Syrma SGS Technolgies, Kaynes Technology, and DCX Systems are its listed peers.
Peer Comparison
Data Source: Company's Red Herring Prospectus (RHP)
#4 Arguments in favour of the business
Cyient DLM is end-to-end integrated EMS and solutions provider providing both B2P and B2S services. It is well-positioned to deliver customised solutions to its customers across the entire product lifecycle.
It operates in a sector of high entry barriers. The company's technical expertise, capabilities in safety-critical electronics in highly regulated industries and customer engagement act as strong insulator against competitors.
The company has built a strategic partnership model with customers which has accelerated its growth.
#5 Risk Factors
It is heavily depended on its key customers for revenues. Its top 10 customers constituted 91.1% of its total revenue from operations for financial year 2023.
In financial year 2023, the performance was subdued. Even capacity utilisation of its manufacturing plant declined.
The company is heavily depended on its suppliers and yet it does not enter into definite term agreement with its suppliers.
It has significant exposure to currency fluctuation as the company earns more than 50% of its revenues from other countries.
Conclusion
The increasing need for comfort and luxury led to the invention of many electronics over the years. The growing popularity of electronics led to a steadily growing EMS industry over the years. No wonder electronics is one of the fastest-growing industries in the country.
In the last few decades, the electronics market has expanded to offer design and development services and after-sales services such as repair and remanufacture marketing, and product lifecycle management.
India is positioned as a destination for high-quality design work as well as a cost-competitive alternative.
It does not take Sherlock Holmes to conclude that Cyient DLM has huge opportunities lined up because of the sectoral tailwinds. However, it ultimately boils down to the company's performance.
The company was able to generate significant revenue by tapping into growing market demand. But its profit margin suffered due to rising input costs.
Cyient DLM is a subsidiary of Cyient. Cyient (formerly Infotech Enterprises) is an Indian multinational technology company that is focused on engineering, manufacturing, data analytics, and networks and operations.
Since the company is from a fast growing sector, the IPO may receive good response and also see listing day gains.
Stay tuned to get further updates on this IPO and all upcoming IPOs in the market.
Happy Investing!
Investment in securities market are subject to market risks. Read all the related documents carefully before investing
Want to Grow Your Wealth With Safe Stocks?
If you want a simple, safe, and hassle-free approach to long term wealth building...
Without having to worry about negative news or every little downswing in the market...
And without having to worry whether your investments will actually "deliver"...
You must read our note on Blue Chip Stocks now.
Details of our SEBI Research Analyst registration are mentioned on our website - www.equitymaster.com
Disclaimer: This article is for information purposes only. It is not a stock recommendation and should not be treated as such. Learn more about our recommendation services here...