How 2022's Newly Listed Stocks are Performing so far...
Jun 23, 2022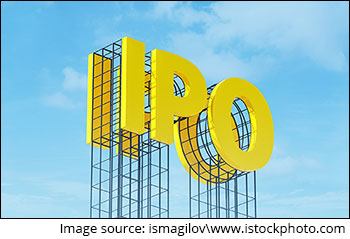 Initial public offering (IPO) is a buzzword for everyone in the market.
This is because people think IPOs will help make quick profits, either on listing or in a short time post listing.
Private companies issue shares for the first time through IPOs, and as a result of this process, they become public companies.
The IPO market was dormant for many years. However, in recent years, it has come back to life with a huge number of companies going public.
Investors showcase a range of emotions every time an IPO hits the market.
Several companies that came out with their IPOs either became multibagger stocks or were either wailing for help.
In 2022 around 25 mainboard IPOs have been issued so far.
But how are they performing in the recent turmoil? How has their performance been so far in 2022?
Let us take a look at these stocks starting with the top performers...
#1 Adani Wilmar
No surprises here.
Adani Wilmar, which entered the stock market by listing in January 2022, is enjoying a great start.
Its issue price was Rs 230, and its current price is Rs 566, thereby registering a 146% gain.
Adani Wilmar owns India's top edible oil brand, 'Fortune'. The company has an 18% market share in the edible oil segment.
In the wake of the Russia-Ukraine conflict, oil prices increased owing to supply constraints. This resulted in better earnings for Adani Wilmar. Earnings surged due to the global spike in oil prices, and also improved the earnings forecast.
Adani Wilmar's revenues rose at an 8.8% CAGR over the past three years due to expansion in the edible oil industry. The company's net profit increased 21.3% during the same period due to lower finance expenses.
In the most recent quarterly results, the company's revenue increased 41% YoY, while its net profit increased 66%.
Following the government's move to slash import duties on edible oils, the FMCG company has dropped the price of its oil by Rs 10.
To know more about Adani Wilmar, check out its factsheet.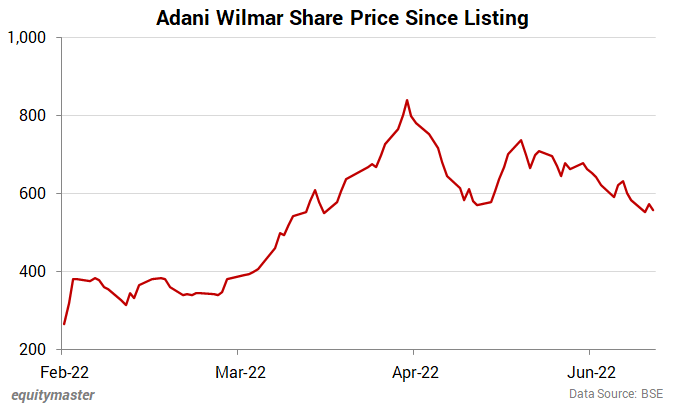 #2 Veranda Learning Solutions
Veranda Learning Solutions is one of the rising Ed-tech companies in India. It is a digital learning platform offering multiple courses related to competitive exams.
Veranda Learning is currently trading at Rs 239 compared to its issue price of Rs 137. This results in a gain of 74%.
In its Q4 results, Veranda Learning reported an increase in revenues to Rs 29.4 m compared to Rs 1.7 m a year ago, a 1,609.8% growth.
Sales rose 2,854.7%, and stood at Rs 75 m compared to Rs 2.5 m in the previous year.
Recently, Veranda Learnings has reached a binding deal to acquire T.I.M.E, one of India's premier MBA test prep institutions, for Rs 2.9 bn.
This whopping growth increase in a year is enough to cry out in triumph.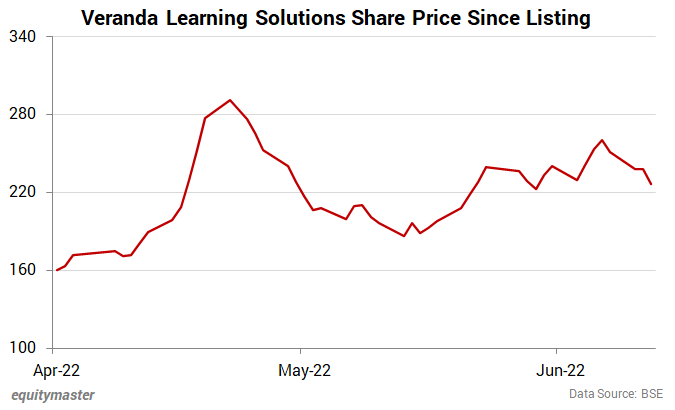 To know more about Veranda Learnings, check out its factsheet.
#3 Ruchi Soya Industries
Ruchi Soya, like Adani Wilmar, is one of the major producers of edible oil in India. Patanjali Ayurved purchased it in 2019. It is the largest palm oil plantation company in India.
Shares of the company currently trade at Rs 973, compared to the FPO price of Rs 650. This translates into a gain of 49%.
The company came out with its FPO when the repercussions of the Russia-Ukraine war began and when FIIs fled India without looking back.
It reported a net profit of Rs 80 m in Q4. This compared to 68.1 m a year ago.
Recently, Ruchi Soya gave additional joy to investors by paying a dividend of Rs 5 per share.
To know more about Ruchi Soya, check out its factsheet.
Top performing IPOs of 2022...
Here's a table depicting performance of the above companies.
| Company | Issue Price | Current price | Change (%) |
| --- | --- | --- | --- |
| Adani Wilmar Ltd | Rs.230 | Rs.566 | 146 |
| Veranda Learning Solutions Ltd. | Rs.137 | Rs.239 | 74 |
| Ruchi Soya Industries Ltd. | Rs.650 | Rs.973 | 49 |
Now, lets us have a look at the top 3 losers since their IPOs came out during 2022.
#1 AGS Transact Technologies
AGS Transact Technologies is a provider of digital payment solutions & automation technology in India.
The IPO was first introduced to the public in January 2022. Its issue price was Rs 175 and now, the company's shares have dipped to Rs 69, resulting in a 60% drop.
It recently hit a 52-week low of Rs 65.89 on concerns of the US Federal Reserve's aggressive interest rate hikes, crude oil price volatility, the rupee depreciation, and FII outflows.
There is no single cause for the stock's decline; rather, it is the result of all that is happening at the moment in the market that has an indirect effect on the stock.
The quarterly results were also poor which could be another reason. The company recorded a net profit of Rs 48.3 m in the quarter ended March 2022, compared to a net profit of Rs 62 m in the preceding quarter ended March 2021.
Sales fell 26.5% to Rs 398.8 m in the quarter ending March 2022, compared to Rs 542.7 m in the preceding quarter.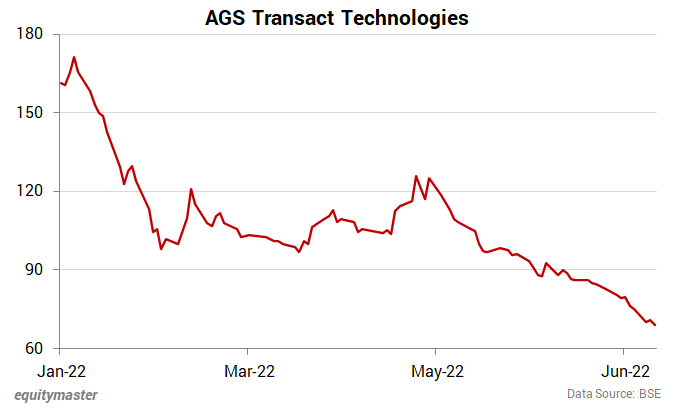 To know more about AGS Transact Technologies, check out it's factsheet.
#2 Uma Exports
Uma Exports is involved in the selling and marketing of agricultural produce and commodities, along with maintaining stockpiles and distributing them to various institutional parties such as manufacturers, exporters, and so on.
It is presently trading at Rs 51, down from its issue price of Rs 68, a 25% drop in just two months.
While stocks were being allocated, Uma Exports was classified in the 'T' category. As a surveillance measure, the T category is determined on a trade-to-trade (T2T) basis. These shares can't be traded on an intraday basis.
To avoid any instances of speculation, shares in the 'T' group category are transferred in and out of trade settlements regularly.
As a result, individuals who received the stock during share allocation seem to have exited the stock.
Since the stock was listed in the 'T' category, a strong downward movement followed and that can be seen as a trigger.
#3 Life Insurance Corp (LIC)
How can we talk about wealth destroyers and not mention LIC?
After all, India's biggest IPO shattered many investors dreams by continuously falling post listing.
Life Insurance Corporation of India (LIC) is an Indian statutory insurance and investment corporation. It is under the ownership of the Government of India.
Shares of the company were issued at Rs 949 and its current price is Rs 665, which is a drop of 29%.
Due to the Russia-Ukraine war, among other concerns, the market fell. The insurance industry is very vulnerable to equity market fluctuations, which may influence its embedded value.
Another blow was the company's results. The shares tumbled even more, when LIC reported a 17%YoY fall in consolidated net profit at Rs 2,410 m.
This was the company's first earnings report since it went public.
This slump in share price has struck investors the most because it was one of the most sought-after IPOs in India.
For more detailed reasons, check out why LIC share price is falling.
And to know more about LIC, check out it's factsheet.
Worst performing IPOs of 2022...
Here's a table depicting performance of the top losers.
| Company | Issue Price | Current price | Change (%) |
| --- | --- | --- | --- |
| AGS Transact Technologies Ltd | Rs.175 | Rs.69 | 60.5 |
| Uma Exports Limited | Rs.68 | Rs.51 | 25 |
| Life Insurance Corporation of India | Rs.949 | Rs.665 | 29 |
What next?
The volatile market environment has kept companies away from coming out with their share sale. And they are not the ones to blame...the market sentiment should be in favour for companies to launch IPOs.
Otherwise, who knows, we might as well see another Paytm or Zomato on the cards, who came out with their IPOs seeking sky-high valuations. Both of these stocks are battered down heavily.
The stock market is down nearly 20% so far this year due to high inflation, interest rates hikes, and a looming recession in the US.
IPOs may come and go every now and then. What's important is that they should not be influenced by familiarity bias, overconfidence or herd mentality.
IPOs should be compatible with your overall investment objectives, financial goals, and risk profile as an investment strategy.
If you consider these factors while choosing an IPO, it is difficult to go wrong.
If you wish to invest in IPOs, be very clear about your strategy and expectations.
In a bull market, you can invest with the expectation of a listing gain and exit on the listing day itself.
The more traditional strategy is to come in for the long term after studying the company, management, governance, financials, comparison with listed peers etc.
As you're interested in IPOs, check out the current IPOs and upcoming IPOs on our website.
Disclaimer: This article is for information purposes only. It is not a stock recommendation and should not be treated as such.