Why the Top-ranked Mutual Funds of the Past 3 and 5 Years May Not be the Best
Jun 24, 2022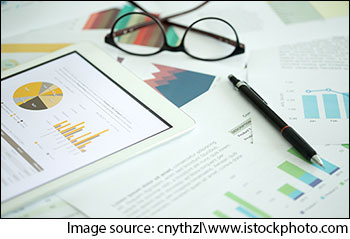 Virat Kohli and Rohit Sharma are two of India's all-time favourite cricketers. But both are short of runs of late and passing through a rough patch in their careers.
On the other hand, some young players such as Shubman Gill and Rishabh Pant have been in a fabulous form, but would they become the next Virat Kohli and Rohit Sharma?
Now if you were a selector and had to choose two players who would you take in? Men in form or those who are slightly out of form but have great records?
Mutual fund investors too, face this dilemma. Past performance is an important criterion but not the only one. Unfortunately, many investors forget this when investing.
--- Here's something interesting (Advt.) ---
The Biggest Money-Making Opportunity In The Recent Years
It is here!
We promised, and we are delivering.
We are proud to announce the launch of one of our most passionate projects ever.
Just Launched Active Wealth Multiplier 2030
It is something that could make you potentially wealthier by as soon as 2030 if you play your cards right.
And this is your opportunity to become a member of this high potential opportunity under this special launch offer.
As a member, we have a very special surprise for you that you could know all about HERE.
We suggest you read all about this huge opportunity right now.
Because the founder member offer will not be here forever.
And we don't want you to be left behind.
Go ahead, and become a member of 'Active Wealth Multiplier 2030' right now.
Now is the time to act.
Click Here To Become A Member Under The Special Launch Offer!
------------------------------
At PersonalFN, we carried out a back-tested study to check whether you, the investor, would be better off with the top-performing diversified equity schemes of the past 3 years. This was purely based on their returns irrespective of sub-categories.
For that, we shortlisted the top 20 schemes across sub-categories of diversified mutual funds with back-tested data as of June 2019 (based on 1-year, 3-year and 5-year timeframes). This is to give you an idea of how they have scored.
Table 1: Once a top performer need remain a top performer always!
Past scores of top-20 schemes are arrived using back-tested data as of 20 June 2019, whereas the present score is arrived with data as of 20 June 2022.
Direct Plan and Growth Option considered.
Past performance is not indicative of future returns.
(Source: ACE MF, PersonalFN Research)
In the table above, a score of '3' indicates that a particular scheme ranked among the top 20 schemes across timeframes. Similarly, a score of '2' suggests that the scheme ranked in the top 20 schemes in any two time periods, and so on.
Only a handful of schemes - Mirae Asset Emerging Bluechip Fund, Mirae Asset Large Cap Fund, Canara Rob Emerging Equities Fund, and SBI Small Cap Fund - featured in the top 20-funds across timeframes (i.e. 1-year,3-year and 5-year). In total 12 schemes featured as top-performing in at least 2 time periods.
In one single time period, 27 schemes were among the top performers and failed to make a mark on other occasions.
We repeated this exercise in the present time, i.e. in June 2022, and the results were shocking.
New star performers have emerged. Many of them didn't feature even once in the past 3 years and 5 years return with the back-tested data as of June 2019. For instance, Invesco India Contra Fund has adequately compensated investors.
Many top-performers of yesteryear, i.e. schemes with a score of 3 and 2 as of 20 June 2019, failed to impress during the COVID-19 pandemic times.
For example, HDFC Small Cap Fund. In the post-pandemic market, the fund has frequently taken cash calls, which seems to be one of the primary reasons for its underperformance.
Between March 2020 and June 2022, the average weightage of the cash component in the fund's portfolio has been 5.7% which has occasionally gone up to 8.4%.
The fund stayed away from certain value stocks and metal names that witnessed sharp rallies. Moreover, its moderate yet constant exposure to midcap and smallcap auto and auto ancillaries resulted in muted performance.
Also, the L&T Emerging Business Fund despite a rally seen smallcap in the last two years, has been just an average performer compared to some of its peers.
Similarly, Nippon India large Cap Fund in the largecap funds category, delivered a mediocre performance. Even HDFC Top-100 Fund, one of the top performers of yesteryear, has been downgraded. It has failed to maintain consistency and has trailed many of its peers.
Table 2: Only a few equity schemes have consistently been top performers
This list is not exhaustive, many other funds exist in the respective sub-categories.
Direct Plan and Growth Option considered.
Past performance is not indicative of future returns. Data as of 20 June 2022
(Source: ACE MF, PersonalFN Research)
This goes to show, that consistent performers are few. When you are choosing an equity mutual scheme with the objective of wealth creation over the long-term, what matters is consistent returns over the long term and not just one-off periods.
Mirae Asset Large Cap Fund (erstwhile Mirae Asset India Equity Fund), despite having a multi-cap orientation on paper, always had a predominant exposure to large caps.
After being reclassified as a large-cap fund, the fortunes of the scheme was largely linked to the performance of largecap stocks in the portfolio. But the fund has shown superior performance and consistency on all parameters.
Similar is the case of the Mirae Asset Emerging Bluechip Fund in the large & midcap category.
The case of Axis Bluechip Fund is also similar. The fund seems to have managed its assets dynamically, raising the cash component as much as 20% during uncertain times and riding on the momentum during the recovery phase.
Moreover, the fund has preferred to invest in growth stocks irrespective of their expensive valuations. As a result, the fund has performed well.
Why can't star performers of the past hold on to their top ranks?
Well, there are a variety of factors responsible for this. The three main ones are:
Change in the fundamental attributes that could alter the return profile of a scheme.
Market conditions not favouring certain sub-categories of funds. For instance in the last two years we've seen mainly growth-oriented funds performing well.
The investment calls taken by the fund manager.
To make a prudent judgement to pick an equity mutual fund scheme follow these points.
Look at the performance across market phases i.e. both bulls and bears.
Its portfolio characteristics apart from just the risk-returns, which are historical data points.
The quality of the fund management team. This includes the experience of the fund manager, the number of schemes he/she manages, the track record of the mutual fund schemes under his/her watch, and the experience of the research team.
The overall efficiency of the mutual fund house in managing investors' hard-earned money i.e. the proportion of AUM actually performing.
A holistic view is necessary.
What should you do if you have invested in top-performing funds of the past which have become moderate performers of late?
Carry out a comprehensive portfolio review. This will help you in the following ways:
Weed out the duds and replace them with better-performing schemes.
Align investments as per your current risk profile, investment objective, envisioned financial goals, and the time in hand to achieve those goals.
Reset asset allocation.
Ensure optimal structuring and diversification of the portfolio.
Help you consolidate and rebalance your portfolio.
And make sure you are on track to accomplish your envisioned financial goal/s.
At PersonalFN, we believe that even good equity funds pass through bad phases. But like Virat Kohli and Rohit Sharma, they can swing back in good form without any prior intimation.
Thus, you need to continue with them for a reasonable time period before getting them out of your portfolio.
If a star performer of the past has been consistently underperforming, then you may remove it from your portfolio.
Consider a host of quantitative and qualitative factors while reviewing mutual fund schemes as well as when considering the new ones.
Also, recognise the investment process of the fund house, and its investment ideology, before investing your hard-earned money. Avoid making a random judgement.
Happy Investing!
Disclaimer: This article has been authored by PersonalFN exclusively for Equitymaster.com. PersonalFN is a Mumbai-based Financial Planning and Mutual Fund research firm known for offering unbiased and honest opinions on investing.