Senco Gold IPO: 5 Things to Know
Jul 1, 2023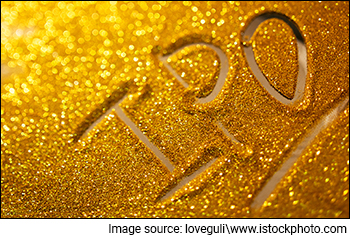 Initial public offerings (IPOs) have always been attractive to investors.
Why?
People believe that shares are available at lower prices during an IPO. They also believe that if the IPO subscription receives a huge response, they'll make quick returns by selling shares on listing day. These are just some of the reasons why people invest in IPOs.
And it holds true for fundamentally strong companies that come with high growth potential.
But investors shouldn't just apply to IPOs solely based on these reasons. Especially in the current markets, when overvalued stocks are just increasing day by day with Indian markets touching new highs.
Also, investors are nowadays more cautious when it comes to IPOs. All thanks to the collapse of tech companies that came out with their IPOs in 2021, at sky-high valuations.
That is why, it's important to properly analyse the financials and other aspects before investing in an IPO.
Keeping that in mind, a pan-India jewelry retailer company is set to open its offer next week.
Let's take a look at the offer in detail and know more about Senco Gold.
Issue period: 4 July 2023 to 6 July 2023
Type of Issue: Fresh issue worth Rs 2,700 million (m) and offer for sale (OFS) worth Rs 1,350 m.
Price band: Rs 301 to Rs 317 per share
Face value: Rs 10 per equity share
Lot size: 47 shares
Application limit: Minimum one lot and maximum thirteen lots for retail investors
The company has reserved not less than 50% shares of the offer for qualified institutional buyers (QIB). It has reserved not less than 15% for non-institutional buyers (HNI). Hence not more than 35% of shares are available for retail individual investors.
Tentative IPO allotment date: 11 July 2023
Tentative listing date: 14 July 2023
#1 About the company
Incorporated in 1994, Senco Gold is a pan-India jewelry retailer. The products are sold under its brand name Senco Gold & Diamonds.
Senco Gold primarily sells gold and diamond jewelry along with jewelry made of silver, platinum, precious and semi-precious stones, and other metals. The company also offers costume jewelry, gold, and silver coins, and utensils made of silver.
With a catalog of more than 108,000 designs for gold jewelry and more than 46,000 designs for diamond jewelry, the company offers a variety of designs of handcrafted jewelry, most of which are designed and manufactured in-house in collaboration with over 170 skilled local craftsmen in Kolkata and across the country.
The company also manufactures machine-made lightweight jewelry in gold and diamonds and source jewelry from third-party vendors.
The company has over 136 showrooms which have a total area of approximately 409,882 square feet. It includes 70 company-operated showrooms and 61 franchisee showrooms spread across 99 cities and towns over 13 states across India.
#2 A look at the financials
In the last three years, Senco Gold's revenue grew at a compounded annual growth rate (CAGR) of 53.3%.
However, it should be noted that the company's revenue growth slowed down in financial year 2023 as higher gold prices, slowdown in global economic growth and a demand crunch in China, which is the largest consumer of gold, weighed on overall gold demand.
In the year under review, the company's profit grew by 23% driven by higher sales volumes. However, profit margin did not increase in tandem because of rising input prices.
Senco Gold Financial Snapshot (2021-23)
| Particulars | 31-Mar-23 | 31-Mar-22 | 31-Mar-21 |
| --- | --- | --- | --- |
| Revenues (Rs in m) | 40,774.0 | 35,346.4 | 26,603.8 |
| Revenue Growth (%) | 15% | 33% | |
| | | | |
| Net Profit | 1,584.8 | 1,291.0 | 614.8 |
| Net Profit Margin (%) | 4% | 4% | 2% |
| | | | |
| Net Worth | 9,445.2 | 7,259.7 | 6,026.2 |
| Return on Net Worth (%) | 19.0 | 19.4 | 10.7 |
| | | | |
| Basic Earnings per share (Rs) | 22.9 | 19.4 | 9.3 |
Data Source: Company's Red Herring Prospectus (RHP)
#3 Peer comparison
As per the company's red herring prospectus, Kalyan Jewllers and Titan are its listed peers.
| Company | Total Income (2023) (Rs m) | Net Profit | EPS (Basic) (Rs) | Return on Net Worth (%) |
| --- | --- | --- | --- | --- |
| Senco Gold | 41,085.4 | 1,584.8 | 22.9 | 19.0 |
| Kalyan Jewellers | 116,266.6 | 3,898.1 | 4.2 | 12.8 |
| Titan | 363,610.0 | 33,330.0 | 36.6 | 30.7 |
Data Source: Company's Red Herring Prospectus (RHP)
#4 Arguments in favour of the business
The company has a strong brand presence, rich heritage, and a legacy of more than five decades of experience.
It has a wide market share. The company is the largest organised jewellery retail player in the eastern region of India based on number of stores. Also, it has the widest geographical footprint in non-eastern states.
The company is focused on attaining an optimal balance between its operated showrooms and expanding its asset light franchisee mode.
It has a wide product portfolio which caters to diverse customer segment.
#5 Risk Factors
It operates in heavily competitive industry. The competition in jewellery markets is based primarily on market trends, pricing, and customer preferences.
The company works in a capital intensive industry.
The company was subject to a search and seizure operation by the income-tax department in the past, which has resulted in taxation and criminal proceedings being initiated against the company and also its Individual promoter.
It operates in a dynamic environment. The designs of jewellery constantly change and if the company fails to anticipate, gauge and react to rapidly changing consumer demands in a timely manner, the company may run out of business.
To conclude
Asian countries, mainly China and India, are the largest consumers of gold globally. These two countries together account for over 50% of total gold demand. Thus, it would be safe to assume that Senco Company would never run out of market demand.
The company has a wide market presence with a variety of products.
However, the company operates in a heavily competitive and dynamic industry, which poses a significant threat.
Thus, Senco Company has its own set of pros and cons. Carefully analyse the IPO offer before making any investment decision.
It would be best to wait for the first two days of the offer to see the subscription status and then make your decision.
Happy Investing!
Investment in securities market are subject to market risks. Read all the related documents carefully before investing
Want to Grow Your Wealth With Safe Stocks?
If you want a simple, safe, and hassle-free approach to long term wealth building...
Without having to worry about negative news or every little downswing in the market...
And without having to worry whether your investments will actually "deliver"...
You must read our note on Blue Chip Stocks now.
Details of our SEBI Research Analyst registration are mentioned on our website - www.equitymaster.com
Disclaimer: This article is for information purposes only. It is not a stock recommendation and should not be treated as such. Learn more about our recommendation services here...
FAQs
Which are the best performing IPO stocks in India right now?
As per Equitymaster's Stock Screener, these are the best performing IPO stocks right now -
These companies have been ranked as per the gains they have delivered to investors since listing.
Remember, it's not easy to identify future multibagger stocks, but if you do it carefully and with due diligence, you can find high growth companies which can turn out to become future multibaggers.
How should you go about investing in the best performing IPO stocks in India right now?
The best performing IPOs have already delivered outsized returns. So there is a good chance these stocks might be overpriced.
Before you invest your hard-earned money, make sure you check out the valuations first. Studying the business is equally important. One should only invest in fundamentally strong stocks with bright prospects.
What is GMP?
GMP stands for grey market premium. It is the amount, over and above the issue price, that traders are willing to pay or ask for to trade IPO shares. The GMP can tell you how an IPO will perform on its listing day.
If you are applying for an IPO, take a look to see what could happen on listing day. But remember GMP shouldn't be the only factor influencing your decision on whether or not to hold or exit the stock.
If you are an investor, then we would say take the GMP with a pinch of salt. A factor as volatile as GMP can't be a deciding factor.
Therefore, you should never apply for an IPO just because it commands a good GMP. You should apply for an IPO because you believe in the company's earning potential. Hence more weightage should be given to the fundamentals of the company.
What is an IPO Price Band?
IPO Price Band is the price range within which investors can bid for the shares. The minimum price is called the floor price and the maximum price is called the cap price.
In case the company revises the price band, the offer period gets extended for at least three additional working days.
Any revision in the price band and the revised offer period, if applicable, is shared by notification to the stock exchanges by issuing a press release and on the websites of the book running lead managers.