If You Think Greed Is Good, Try Vested Interest
Jul 2, 2019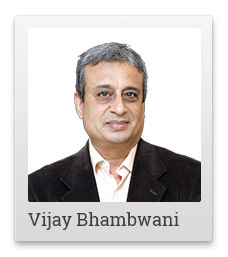 Watching the 1980s epic Hollywood movie 'Wall Street' is an overwhelming experience.
Michael Douglas as Gordon Gekko was awesome. His now famous dialogue - "Greed is good" still gives you an adrenaline rush.
And I agree with the logic too.
Its greed for a better life that pushes you harder and longer, so you wind up ahead of your cousin, who you always envied. Capitalism accepts greed as a part of the overall package.
But is it really the be-all-and-end-all of success? I think not. There is more to it. Allow me to elaborate...
The French Emperor Napoleon Bonaparte loved conquering new lands. He was in direct competition with the British, for world domination.
---

Advertisement

---

Cure For Poor Investor Syndrome

Almost everyone suffers from it and chances are, you do too.

Think about it…

When was the last time you made good money in the stock market?

And by good, we mean triple digit profits…

If you have, then great – we're going to tell you how to do it again – over and over.

And if you haven't made such profits… well, then that's great too…

Because we've got just the thing for you.

It involves taking the help of some of the biggest, richest investors out there…

We call them The Thousand Crore Club…

That's because they've made hundreds and thousands of crores in the stock market.

Now normally something like this would involve you paying them lakhs and lakhs of rupees in fees.

But we'll tell you how you can benefit from their expertise, without paying them a single shiny rupee.

Go here and we'll fill you in on the details.
------------------------------
Before he set out for conquests, he had to appoint generals, to lead his army. He had a unique way of short listing Generals. He would ask them if they would prove lucky for him. Any General replying in the affirmative was asked to back it with a reason.
Generals honest enough to admit that they would pocket some riches like bullion, diamonds, tobacco etc, in addition to their army wages, were immediately appointed.
Reason? Vested interest.
These Generals had a personal interest in winning the war. They would therefore push their soldiers harder to win. After all, they wanted to get rich too. Napoleon accepted that the small leakages in the treasury collections, from the spoils of war, would be good, keeping the bigger picture in mind.
I believe this is the right thing to do. Ask yourself this simple question - would you rather own 100% of a 6-inch pizza or 80% of a 12-inch pizza?
Napoleon's thinking was ahead of its times. Management Gurus of the 20th century advocate the same approach. Now that we got a background of the idea, it is time to make some money out of it...
I am sure, I can take the liberty on of speaking on behalf of all of us, when I state that we all love money. We cannot seem to have enough of it.
My mind is tuned to read and watch news events with my thoughts process working in the background. How will this impact the markets, and how do I make money out of this?
So when the Saudi King Salman takes a fleet of 747 jumbo jets to Moscow in 2017 with a staff of 3,500 people, I am on high alert. When the frail all King's solid gold aircraft escalator breaks down, I am not laughing out loud like the others. I am wondering why a feeble old King has travelled to the country of a friend's (USA) rival, which also happens to be one of the top three oil producers worldwide.
Of course, to sign an oil output cut deal, so the oil price jumps.
After all, the Saudis need to push through the world's largest IPO of Saudi Aramco. Its success depends on rising crude oil prices.
What is at stake?
Approximately 300 billion Dollars of the IPO. Now the Saudis and the Russians have a vested interest in pushing oil prices higher, would I buy oil?
Are you still asking?
The same technique can be applied in equities.
How about PSU disinvestment stocks? They will get support from state investment institutions. Does an individual stand to lose more than the government, who banks on such divestments?
This is what I am talking about. This is behavioural style of trading. You place your rifle on somebody else's shoulder and go for a kill, with little to lose in the bargain.
So greed is good, but vested interest is better.
And if there is a trade based on both, don't miss it.
Have a profitable day.
Warm regards,

Vijay L Bhambwani
Editor and Research Analyst, Weekly Cash Alerts
Vijay L Bhambwani, is the editor of Weekly Cash Alerts and Fast Income Alerts. He is a professional trader, author, trading mentor, and lifelong student of the markets. He has been an active trader since 1986. Financial markets are his life and passion. Everything else in his life revolves around his main objective - trading. Vijay believes that no matter how much a trader has lost in the market, it is possible with hard work and smart work to get it all back over time. Understanding the method behind the madness of the markets interests him more than the profits. He specialises in predictive style of technical analysis, in the commodity, currency, and equity markets. That is the foundation stone of his style of trading - Neuro Behavioural Technical Analysis. Vijay trains other professional traders. He is empaneled with the BSE & NSE as a visiting faculty for various finance market courses. He created the early course content for the Diploma in Commodity Markets (DICM), certified by the Forward Markets Commission. He was a training mentor at the MCX between 2005-2009. He is the first author to have his book - A Traders Guide to Indian Commodity Markets published by CNBC Publishing 18, in 2009 - approved and sponsored by the NCDEX. Vijay has done over 8,000 TV shows in the last 17 years and has written over 4,000 columns/articles in the print and electronic media. He is one of the first columnists to write a weekly column in the English language print media after the commissioning of the MCX, via his columns in the DNA Money, Business Standard and others. Vijay lives with his family in the posh Breach Candy area in Mumbai.