Mukul Agarwal Doubles Down on this Smallcap Stock in Q1. More Details Inside...
Jul 5, 2023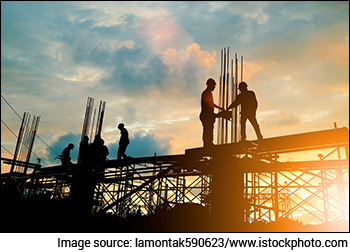 It's that time of the year where companies start reporting their quarterly shareholding and earnings report and the buying and selling activity of guru investors is revealed.
Yesterday post market hours, a civil-construction company filed its June quarter shareholding and it was reported that ace investor Mukul Agrawal has bought a significant stake in it.
Before we move on to company details, let's look at who Mukul Agarwal is and what are his top stock picks.
Who is Mukul Agrawal?
Mukul Agrawal is a prominent investor in India, who is known for his microcap stocks and smallcap stock picks.
His style of investment involves a mix of offence and defence, with majority of time an offensive strategy after proper analysis and keeping two separate portfolios for investing and trading.
With over 55 stocks in the kitty, his portfolio is worth over Rs 30 billion (bn).
Which stock did Mukul Agrawal buy and why?
The latest shareholding pattern of Capacite Infraprojects shows that Agrawal bought 2.4% stake in the company in the quarter ended June 2023.
Prior to this, in the March 2023 quarter, he held about 1.9% stake. Companies have to report the names of shareholders, holding more than 1% stake in the firm.
While we don't know the exact reason why Agrawal doubled down on the stock by buying more stake, there are some reasons we can guess...
First reason being the company's well-diversified order book that continues to provide strong revenue visibility.
Capacite Infraprojects' order book mainly comprises of orders from the public sector. With the government turning all its focus on infra in recent years, there are several tailwinds that support the company's long term growth.
The centre has proved that it is willing to go all-in on the housing sector after outlaying a big amount in the recent budget.
The company's order inflow intake for FY23 was Rs 22 bn, translating into about 4 times the FY25 turnover target.
Last week, the company received a major order worth Rs 4.5 billion (bn) from a private sector entity for construction of residential and commercial towers in the National Capital Region (NCR).
In April this year, it received a big order from a Godrej-group firm while in May 2023, it was Raymond who placed an Rs 2.2 bn order with Capacite.
Apart from a growing order book, the other reason could be the company's strong fundamentals.
For FY23, the company almost doubled its profit to Rs 940 million. It reported an EBITDA margin growth of 290 bps to 20%.
Meanwhile, foreign investors continue to remain bullish on the Mumbai-based firm. In the March 2023 quarter, FIIs held 6.5% stake which almost doubled to 12.3% in the June 2023 quarter.
FIIs have started July 2023 with a bang as they invested over Rs 20 bn in Indian stocks on the first day. This could mean more inflows into Capacite from FIIs.
What next?
The company had a meeting last month where it planned to raise Rs 963 million through a preferential issue of equity shares.
It plans to utilize these to support the long-term working capital requirements.
It has guided for a revenue growth of around 20% with the amount expected to reach Rs 18 bn on a consolidated basis.
The company expects to see better operating margins going forward due to a reduction in fixed costs.
How shares of Capacite have performed recently
Shares of the company jumped over 5% today to touch a new 52-week high after it was revealed that ace investor Mukul Agarwal has picked additional stake.
In the past five days, Capacite Infra share price has gained 10% while in the past one month, the stock has rallied 16%.
On a year to date basis, the stock is up 40%.
Capacite Infraprojects has a 52-week high of Rs 221 touched today and a 52-week low of Rs 105 touched on 2 August 2022.
About Capacite Infraprojects
Capacite Infraprojects Ltd is a construction company incorporated in August 2012.
The company offers construction services such as high rise and super high-rise buildings, gated communities, villaments, commercial and office complexes, institutional buildings (schools, colleges, hospital projects etc) and multi-level car parks.
To know more, check out Capacite Infra financial factsheet and its latest quarterly results.
Investment in securities market are subject to market risks. Read all the related documents carefully before investing
Want to Grow Your Wealth With Safe Stocks?
If you want a simple, safe, and hassle-free approach to long term wealth building...
Without having to worry about negative news or every little downswing in the market...
And without having to worry whether your investments will actually "deliver"...
You must read our note on Blue Chip Stocks now.
Details of our SEBI Research Analyst registration are mentioned on our website - www.equitymaster.com
Disclaimer: This article is for information purposes only. It is not a stock recommendation and should not be treated as such. Learn more about our recommendation services here...
Yash Vora is a financial writer with the Microcap Millionaires team at Equitymaster. He has followed the stock markets right from his early college days. So, Yash has a keen eye for the big market movers. His clear and crisp writeups offer sharp insights on market moving stocks, fund flows, economic data and IPOs. When not looking at stocks, Yash loves a game of table tennis or chess.
FAQs
Which are the top smallcap companies in India right now?
As per Equitymaster's Indian Stock Screener, these are the top smallcap companies in India right now.
These smallcap companies have been ranked as per their market capitalization. The higher the market cap, the higher the total value of the company.
Of course, there are other parameters you should take into account before forming a hard opinion on the stock valuation.
What are smallcap stocks?
According to the market regulator, smallcap stocks are companies which rank 251st and beyond in terms of their market capitalisation.
Investing in them is perceived to be risky. However, the potential for higher returns makes them an appealing investment avenue.
What are the benefits of investing in smallcap stocks?
Smallcap growth stocks are one of the most exciting segments in the market, as small companies with higher growth rates often offer investors the opportunity for market-beating returns.
These companies are sitting on the runway, waiting to take-off. However, they usually tend to trade at a premium valuation.
If you're looking to invest in smallcap stocks, read our detailed guide to screen the best smallcap stocks.