The Bull Market is Not for Everyone. Top 15 Losers in 2021
Jul 7, 2021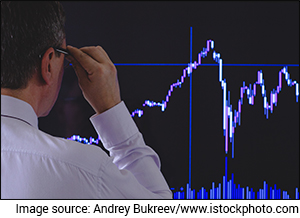 On Tuesday this week, benchmarks BSE Sensex and NSE Nifty scaled their respective highs.
The Sensex touched fresh record level of 53,129, while the Nifty reached closer to its record level of 15,916 on an intraday basis.
Broader markets have also rallied. The BSE smallcap index is up 188% since the crash in March 2020.
The gains in individual stocks are much higher.
Investor sentiment is positive, given the declining Covid cases and companies reporting decent earnings.
However, not every stock is in a bull market. There are always laggards.
In today's article, we point out the top stocks that have underperformed on a year-to-date (YTD) basis.
#1 Dhani Services (-44%)
Dhani Services is the top loser with its share price declining as much as 44% since 1 January 2021.
However, if compared over the past one year, its shares have gained 52% from the lows of Rs 116.
Over the past year, the company went from being profitable to a loss making one.
The company has reported a standalone quarterly net loss at Rs 44.8 m in March 2021, which is down 103.7% from Rs 1.2 bn reported in March 2020.
--- Advertisement ---
No crash, correction, or pandemic can STOP This...

At last, it's happening...

Right here in India...three hidden mega-trends are converging for the first time ever to trigger an economic boom of unparalleled proportions.

A boom so powerful - no crash, no correction, and no pandemic can STOP India from becoming the next economic superpower...

And those who take advantage of this mega shift could potentially generate massive wealth for themselves and their families in the long run.

We are talking about potential 1,000% gains...and perhaps even more over the long term.

But trust me, people who pass this opportunity will regret their decision in the years and decades to come...

So, if you want to save yourself from potential downsides of this mega shift...

...and instead, leverage on it for potential windfall gains...

Join us on 24th September at my special event...

Put your email in the box below and get your free ticket right away.
------------------------------
Dhani Services' revenues also dropped significantly. Revenues stood at Rs 118.1 m in March 2021 as compared to Rs 1.4 bn in March 2020.
The company has had high levels of debt for the past few years.
Also, the company has not declared any dividend for financial year 2021. In the past eleven years, it had consistently declared dividends.
Dhani Services share price is up 5% today owing to a bulk deal.
BNP Paribas Arbitrage acquired 2.8 m equity shares at Rs 174 per share on the NSE. Tamarind Capital was the seller in a deal.
#2 Yes Bank (-26%)
Yes Bank shares are under pressure since the start of 2021.
When the Reserve Bank of India (RBI) rescued Yes Bank from collapsing in March last year, its share price had hit a high of Rs 58.7.
Today, it is at Rs 13.38. In the 15 months after the RBI placed Prashant Kumar, the former deputy managing director of the State Bank of India (SBI) to save Yes Bank, investors are left disappointed.
The most recent disappointment was the Rs 37.9 bn net loss in March 2021 quarter triggering a sell-off.
Losses rose on deterioration of asset quality which forced the bank to set aside money for potential loan losses.
The day it reported results; the stock crashed 13%.
--- Advertisement ---
INSIDER SECRET: An Astonishingly Easy Way to Pile Up Potentially 40-60% Gains in Just 1 Year

India's most well-connected trader with over 35 years of experience just confessed...

"This Lucrative Market Segment Could Leapfrog Over Nifty in The Next 12-16 Months"

... thanks to a massive and irreversible mega-trend fueling its growth!

In fact, he and his partner have already identified 2 spectacular stocks from this segment... which are ready to rake in potentially 40-60% gains in just 1 year... and make you big, fat profits!

The best part of them all...

Their Details Are Packed in This Special Report (Discover How to Claim it for Free)
------------------------------
#3 Ujjivan Small Finance Bank (-24%)
Due to the second wave, many borrowers are incapable of repaying the loan. This has taken a toll on their asset quality.
Ujjivan Small Finance Bank (SFB) is one such private lender, which has barely managed to remain profitable.
Its overall stress levels also remain high as the bank reported large NPAs (non-performing assets) across all segments.
In May, the bank reported its results wherein other income was at Rs 1.2 bn which helped its bottomline.
Its total provision against bad loans stood at Rs 9.6 bn at the end of March 2021.
However, the bank is expecting the June quarter to be better even as the second wave affects collection efficiencies and hampers credit demand.
When Ujjivan SFB came out with its initial public offer (IPO) in December 2019, investors showed great response.
Its IPO was subscribed as many as 170 times, making it one of the most subscribed IPOs in the last few years in India's primary market.
Ujjivan SFB is the subsidiary of Ujjivan Financial Services.
#4 Vodafone Idea (-21%)
With losses piling up for Vodafone Idea, investors are worried about the survival of the beleaguered telecom operator.
Recently, it posted a loss of Rs 70.2 bn for the March 2021 quarter. It had posted a loss of Rs 116 bn in the same period last year.
The company stares at a severe liquidity crisis as a chunk of liabilities come up for payment in the next twelve months.
REVEALED: 3 "Super Smallcaps" You Didn't Know About
Reports suggest that Vodafone Idea has Rs 232 bn worth of liabilities due in the next 12 months, which include annual payment towards statutory adjusted gross revenue (AGR), bank guarantees and spectrum charges.
The company had not reported an annual profit since Vodafone Group Plc's India unit and Aditya Birla Group's Idea Cellular announced their merger in 2017.
Since the merger, it has lost subscribers and accumulated heavy debt.
However, there's still hope as Vodafone Idea is trying to raise Rs 250 bn through a mix of debt and equity.
#5 Hathway Cable (-21%)
Since Reliance Industries announced it will sell stake in Hathway Cable through an offer for sale (OFS), its shares are under pressure.
In March 2021, Jio Content Distribution Holdings, Jio Internet Distribution Holdings, and Jio Cable and Broadband Holdings sold 19.1% stake in Hathway Cable at a floor price of Rs 25.25 per share.
The merger with Network 18 Media being called off, also affected the company's stock price.
A year after announcing the merger of Den Networks, TV18 Broadcast, and Hathway Cable into Network 18 Media, Reliance Industries called off the transaction.
The merger could have allowed Network 18 to scale up at a time when consolidation has been growing in the sector.
Other stocks that have been laggards this year
Apart from the above, here's a list of top stocks which have fallen the most this year.
Source: Equitymaster
Outlook for next couple of months
With market sentiment in favour, investors are betting the second half of the year will be profitable as companies recover from the pandemic.
The BSE Sensex gained 10% in the first six months of the calendar year 2022.
Meanwhile, the NSE Nifty ended the first six months of 2021 with over 12% gains, the best opening half performance since 2017.
This is despite a devastating second wave and volatility in global markets due to inflationary concerns.
However, there are still lingering concerns about the third wave and new variants.
Also, India's vaccination drive remains sluggish with little over 5% of the population fully vaccinated. So far, only 20% of the population has received at least one dose compared with more than 50% in the US and the UK.
Despite all these concerns, the primary market is set for a busy year. As many as 30 IPOs are lined up, including the much-hyped issues of Zomato and Paytm.
It remains to be seen how the stock markets perform in the coming months.
To know what's moving the Indian stock markets today, check out the most recent share market updates here.
Disclaimer: This article is for information purposes only. It is not a stock recommendation and should not be treated as such. Learn more about our recommendation services here...