Utkarsh Small Finance Bank IPO: 5 Things to Know
Jul 10, 2023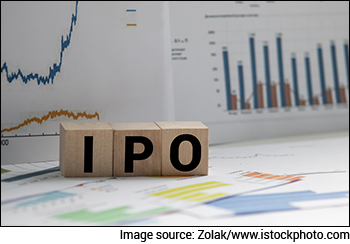 Seeing the euphoria in the stock markets these days, it shouldn't take a genius to figure out why companies are now lining up to come out with their initial public offers (IPO).
The mainboard IPO activity was quite dull in the first five months of 2023. However, the activity picked up pace recently. Starting June 2023, around six mainboard companies went live with their IPO.
The IPO buzz will continue, and more so now after NSDL's most awaited IPO has finally started to show some progress.
This month already, one company has planned to come out with its offer this week.
Utkarsh Small Finance Bank will go live with its IPO on 12 July 2023.
Here are the key details about the banking company's IPO.
Issue period: 12 July 2023 to 14 July 2023
Type of issue: Fresh issue of Rs 5,000 million (m)
Price band: Rs 23 to Rs 25 per share
Face value: Rs 10 per equity share
Lot size: 600 shares
Application limit: Maximum one lot for retail investors
The company has reserved not less than 75% shares of the offer for qualified institutional buyers (QIB). It has reserved not less than 15% for non-institutional buyers (HNI). Hence not more than 10% of shares are available for retail individual investors.
Tentative IPO allotment date: 19 July 2023
Tentative listing date: 24 July 2023
#1 About the company
Incorporated in 2016, Utkarsh Small Finance Bank recorded the second fastest assets under management (AUM) growth in the financial year 2019 and 2022 among SFBs with AUM of more than Rs 50 billion (bn).
The bank extends its facilities to individuals and businesses to assist them with their financial requirements.
The services offered by Utkarsh SFB include:
Accounts and deposits
Cards
#2 A look at the financials
In line with the growth of the banking industry in India, Utkarsh Small Finance Bank's total income has multiplied many times.
In FY23, the company's sales stood at Rs 280.4 billion (bn), registering a CAGR of 18% in the last three years.
The pandemic took a hit on its profit. As a result of higher provision and lower recovery, profit reduced but the company recovered quickly.
In FY23, its net profit stood at Rs 40.5 bn, up 558% in a year!
Utkarsh Small Finance Bank Financial Snapshot (2021-23)
| Particulars | 31-Mar-23 | 31-Mar-22 | 31-Mar-21 |
| --- | --- | --- | --- |
| Revenues (Rs in bn) | 280.4 | 203.4 | 170.6 |
| Revenue Growth (%) | 37.9 | 19.2 | |
| | | | |
| Expenditure Before Tax (Rs in bn) | 240.0 | 197.2 | 159.4 |
| % of Total Income | 85.6 | 97.0 | 93.4 |
| | | | |
| Net Profit (Rs in bn) | 40.5 | 6.1 | 11.2 |
| Net Profit Margin (%) | 14.4 | 3.0 | 6.6 |
| | | | |
| Net Worth (Rs in bn) | 200.0 | 157.2 | 136.8 |
| Return on Net Worth (%) | 20.2 | 3.9 | 8.2 |
| | | | |
| Basic Earnings per share (Rs) | 4.5 | 0.7 | 1.5 |
Data Source: Company's Red Herring Prospectus (RHP)
#3 Peer comparison
As per the company's red herring prospectus, Equitas Small Finance Bank, Ujjivan Small Finance Bank, CreditAcess Grameen, Spandan Sphoorty Financials, Bandhan Bank, AU Small Finance Bank, Suryoday Small Finance Bank, Fusion Micro Finance are its listed peers.
Peer Comparison
Company
Total Income (2023)
(Rs in m)
Net Profit
(Rs in m)
EPS (Basic) (Rs)
Return on Net Worth (%)
Utkarsh Small Finance Bank
28,042.9
4,045.0
4.5
20.2
Equitas Small Finance Bank
48,314.6
5,735.9
4.7
11.1
Ujjivan Small Finance Bank
47,541.9
10,999.0
5.9
27.8
Credit Access Grameen
35,507.9
35,507.6
52.0
16.2
Spandana Sphoorty Financials
14,770.3
13,286.6
1.7
0.4
Bandhan Bank
183,732.5
21,946.4
13.6
11.2
AU Small Finance Bank
92,398.7
92,398.7
21.7
13.0
Suryoday Small Finance Bank
12,811.0
777.0
7.3
4.9
Fusion Micro Finance
17,999.7
3,871.5
43.3
16.7
Data Source: Company's Red Herring Prospectus (RHP)
#4 Arguments in favour of the business
The company has a diversified distribution network with significant cross-selling opportunities. It has an extensive physical network of banking outlets. As of 31 March 2023, it had 830 outlets across 26 states and union territories covering 253 districts in India of which 522 banking outlets were located in rural and semi-urban areas.
It has track record of stable business growth with cost efficient operational performance. Its gross loan portfolio grew from Rs 84,156.6 m as of 31 March 2021 to Rs 139,571.1 m as of 31 March 2023. It recorded the third fastest gross 166 loan portfolio growth of 31%.
It has a huge and diversified customer base. The total customers have continuously increased and its customer base grew from 2.9 m customers as of 31 March 2021 to 3.6 m customers as of 31 March 2023.
#5 Risk Factors
The company is subject to inspections by regulatory authorities, including by the RBI. Non-compliance with RBI inspection/observations or other regulatory requirements or any adverse observations from such regulators may have a material adverse effect on the business and financial condition of the bank.
A significant portion of its advances in the microbanking segment are towards customers located in the states of Bihar and Uttar Pradesh. Any adverse changes in the conditions affecting the region will negatively impact the company.
The banking company's non-convertible debentures were listed on the BSE. In the past, there were certain inadvertent delays by them in making certain disclosures and regulatory filings to BSE under the listing regulations.
To conclude
Utkarsh Small Finance Bank has delivered stellar performance in the past one year and its performance over the last three years is also commendable.
The bank at presents stands in front of a lot of tailwinds. Increased write-offs, higher loan growth supported by slower slippages and improved recoveries are the key factors driving the performance of banking stocks.
Little wonder that even the worst performing Indian banks are doing good at the moment.
However, one can never be sure with banking companies because the sector is to interdepended and interlinked with numerous factors.
In early 2023, banking stocks were under pressure because of the Adani-Hindenburg crisis, SVB collapse, etc. This clearly indicates how banks are vulnerable to a lot of economic factors.
Along with this, Utkarsh Small Finance Bank has history of non-compliance with regulations.
Just like every other investment opportunity, Utkarsh Small Finance Bank has its own set of pros and cons.
Stay tuned to get further updates on this IPO and all upcoming IPOs in the market.
Happy Investing!
Investment in securities market are subject to market risks. Read all the related documents carefully before investing
Safe Stocks to Ride India's Lithium Megatrend
Lithium is the new oil. It is the key component of electric batteries.
There is a huge demand for electric batteries coming from the EV industry, large data centres, telecom companies, railways, power grid companies, and many other places.
So, in the coming years and decades, we could possibly see a sharp rally in the stocks of electric battery making companies.
If you're an investor, then you simply cannot ignore this opportunity.
Details of our SEBI Research Analyst registration are mentioned on our website - www.equitymaster.com
Disclaimer: This article is for information purposes only. It is not a stock recommendation and should not be treated as such. Learn more about our recommendation services here...
FAQs
Which are the best performing IPO stocks in India right now?
As per Equitymaster's Stock Screener, these are the best performing IPO stocks right now -
These companies have been ranked as per the gains they have delivered to investors since listing.
Remember, it's not easy to identify future multibagger stocks, but if you do it carefully and with due diligence, you can find high growth companies which can turn out to become future multibaggers.
How should you go about investing in the best performing IPO stocks in India right now?
The best performing IPOs have already delivered outsized returns. So there is a good chance these stocks might be overpriced.
Before you invest your hard-earned money, make sure you check out the valuations first. Studying the business is equally important. One should only invest in fundamentally strong stocks with bright prospects.
What is GMP?
GMP stands for grey market premium. It is the amount, over and above the issue price, that traders are willing to pay or ask for to trade IPO shares. The GMP can tell you how an IPO will perform on its listing day.
If you are applying for an IPO, take a look to see what could happen on listing day. But remember GMP shouldn't be the only factor influencing your decision on whether or not to hold or exit the stock.
If you are an investor, then we would say take the GMP with a pinch of salt. A factor as volatile as GMP can't be a deciding factor.
Therefore, you should never apply for an IPO just because it commands a good GMP. You should apply for an IPO because you believe in the company's earning potential. Hence more weightage should be given to the fundamentals of the company.
What is an IPO Price Band?
IPO Price Band is the price range within which investors can bid for the shares. The minimum price is called the floor price and the maximum price is called the cap price.
In case the company revises the price band, the offer period gets extended for at least three additional working days.
Any revision in the price band and the revised offer period, if applicable, is shared by notification to the stock exchanges by issuing a press release and on the websites of the book running lead managers.