Netweb Technologies IPO: 5 Things to Know
Jul 15, 2023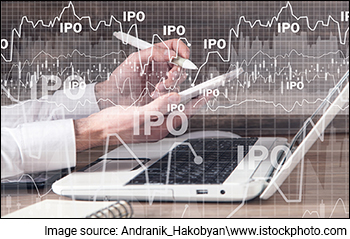 Indian share markets have started to show signs of a much-awaited bull run. The way India markets are performing these days, it won't be long before the Sensex reaches the 100,000-mark.
As expected, companies waiting on the sidelines to come out with their public issues have lined up and are looking to take advantage of the bullish momentum.
Investors too have shown an inclination towards the recently concluded IPOs. The blockbuster performance of IdeaForge Technology and Cyient DLM on listing day further boosts the sentiment around primary markets. IdeaForge almost doubled investors money on listing day while Cyient DLM also made a strong debut.
Even the IPO of Drone Destination was hugely oversubscribed and the latest offering Senco Gold witnessed strong participation from retail investors.
Reportedly, around 80 companies have filed their draft offer documents with the market regulator.
Next week, Netweb Technologies is going live with its offer.
The IPO of IT company will open on 17 July 2023. Here are some important details about the upcoming IPO.
Issue period: 17 July 2023 to 19 July 2023
Face Value: Rs 2 per share
Issue size: Rs 6,310 million (m)
Type: Fresh issue worth Rs 2,060 m and offer through sale of Rs 4,250 m
Price band: Rs 475 to Rs 500 per share
Lot size: 30 shares
Employee discount: Rs 25 per share
Application limit: Minimum one lot and maximum thirteen lots for retail investors
The company has reserved not less than 50% shares of the offer for qualified institutional buyers (QIB). It has reserved not less than 15% for non-institutional buyers (HNI). Hence not more than 35% of shares are available for retail individual investors.
Tentative IPO allotment date: 24 July 2023
Tentative listing date: 25 July 2023
Here are five key details about the IPO.
#1 About the company
Incorporated in 1999, Netweb Technologies India provides high-end computing solutions (HCS).
Netweb Technologies' HCS offerings comprise:
High-performance computing (supercomputing /HPC) systems,
Private cloud and hyper-converged infrastructure (HCI),
AI systems and enterprise workstations,
High-performance storage (HPS/enterprise storage system) solutions,
Data centre servers, and
Software and services for its own HCS offerings.
Netweb Technologies designs manufactures and deploys HCS comprising proprietary middleware solutions, end-user utilities, and precompiled application stack.
It develops homegrown compute and storage technologies, and deploys supercomputing infrastructure to meet the rising computational demands of businesses, academia, and research organizations, particularly, under India's national supercomputing mission.
Two of the company's supercomputers have been listed 10 times in the world's top 500 supercomputers.
The company also caters to an Indian government space research organization and an R&D organization of the Ministry of Electronics and Information Technology, Government of India which is involved in carrying out R&D in information technology and electronics and associated areas including supercomputing.
#2 Financial position
In FY23, Netweb Technologies' sales grew by 79.7% to Rs 4,456.5 m due to growing demand.
Its net profit more than doubled supported by sales growth.
Financial snapshot (2021-2023)
| Particulars | 31-Mar-23 | 31-Mar-22 | 31-Mar-21 |
| --- | --- | --- | --- |
| Revenues (Rs m) | 4,456.5 | 2,479.4 | 1,442.9 |
| Revenue Growth (%) | 79.7% | 71.8% | |
| | | | |
| Expenditure Before Tax | 3,826.4 | 2,177.1 | 1,331.9 |
| % of Total Income | 85.9 | 87.8 | 92.3 |
| | | | |
| Net Profit | 469.4 | 224.5 | 82.3 |
| Net Profit Margin (%) | 10.5 | 9.1 | 5.7 |
| | | | |
| Net Worth | 936.7 | 443.7 | 218.2 |
| Return on Net Worth (%) | 68.0 | 67.9 | 46.4 |
| | | | |
| Basic Earnings Per Share (Rs) | 9.2 | 4.4 | 1.6 |
Data Source: Company's red herring prospectus (RHP)
#3 Peer comparison
According to the company's red herring prospectus, Syrma SGS Technologies, Kaynes Technology India, and Dixon Technologies are its listed peers in the IT sector in India.
Peer Comparison
Data Source: Company's red herring prospectus (RHP)
#4 Arguments in favour of the business
Netweb Technologies is one of India's leading Indian-origin-owned and controlled original equipment manufacturers (OEM) for HCS with integrated design and manufacturing capabilities.
The company designs, develops, and implements its entire solutions package which helps it engage with its customers more holistically. This enables it to have a long-standing relationship with a marquee and diverse customer base.
The company's R&D team's in-depth understanding of high-end computing solutions, their ability to meet advanced technological challenges and their constant efforts at innovation give the company an important competitive edge.
#5 Risk factors
The company is heavily dependent on its handful of customers. In 2023, the company earned 57.8% of its total revenues from its top 10 customers.
Generally, it does not enter into long-term contracts with customers, which exposes it to risks emanating from the inability to retain its established customers as clients.
It derives a majority portion of our revenues from operations from a select few of our HCS offerings. Loss or decline in the demand for such offerings may result in an adverse effect on its business, revenue from manufacturing operations, and financial condition.
The company faced low-capacity utilisation in FY2023, FY2022, and FY2021. Reduction in its actual production or inability to consistently achieve higher production could adversely affect its installed capacity utilization.
A significant proportion of its orders are from government-related entities which award the contract through a process of tender. Tenders, typically, are awarded to the lower bidder once all other eligibility criteria are met. The company's performance could be adversely affected if it is not able to successfully bid for these contracts or is required to lower its bid value.
In conclusion...
Netweb Technologies provides unique business solutions to its customers. It offers unique products and services which gives the company a competitive edge.
The company has shown steady and growing financials over the past three years while its debt also came down in the financial year 2023.
Also, the company operates in a dynamically growing sector which gives it a unique growth opportunity.
However, investors are wary of new-age IT companies because of the worrisome performance given by Zomato, Paytm, Nykaa, and the likes.
Just like any other investment opportunity, Netweb Technologies has its own set of pros and cons.
Stay tuned to get further updates on this IPO and all upcoming IPOs in the market.
Happy Investing!
Investment in securities market are subject to market risks. Read all the related documents carefully before investing
Safe Stocks to Ride India's Lithium Megatrend
Lithium is the new oil. It is the key component of electric batteries.
There is a huge demand for electric batteries coming from the EV industry, large data centres, telecom companies, railways, power grid companies, and many other places.
So, in the coming years and decades, we could possibly see a sharp rally in the stocks of electric battery making companies.
If you're an investor, then you simply cannot ignore this opportunity.
Details of our SEBI Research Analyst registration are mentioned on our website - www.equitymaster.com
Disclaimer: This article is for information purposes only. It is not a stock recommendation and should not be treated as such. Learn more about our recommendation services here...
FAQs
Which are the best performing IPO stocks in India right now?
As per Equitymaster's Stock Screener, these are the best performing IPO stocks right now -
These companies have been ranked as per the gains they have delivered to investors since listing.
Remember, it's not easy to identify future multibagger stocks, but if you do it carefully and with due diligence, you can find high growth companies which can turn out to become future multibaggers.
How should you go about investing in the best performing IPO stocks in India right now?
The best performing IPOs have already delivered outsized returns. So there is a good chance these stocks might be overpriced.
Before you invest your hard-earned money, make sure you check out the valuations first. Studying the business is equally important. One should only invest in fundamentally strong stocks with bright prospects.
What is GMP?
GMP stands for grey market premium. It is the amount, over and above the issue price, that traders are willing to pay or ask for to trade IPO shares. The GMP can tell you how an IPO will perform on its listing day.
If you are applying for an IPO, take a look to see what could happen on listing day. But remember GMP shouldn't be the only factor influencing your decision on whether or not to hold or exit the stock.
If you are an investor, then we would say take the GMP with a pinch of salt. A factor as volatile as GMP can't be a deciding factor.
Therefore, you should never apply for an IPO just because it commands a good GMP. You should apply for an IPO because you believe in the company's earning potential. Hence more weightage should be given to the fundamentals of the company.
What is an IPO Price Band?
IPO Price Band is the price range within which investors can bid for the shares. The minimum price is called the floor price and the maximum price is called the cap price.
In case the company revises the price band, the offer period gets extended for at least three additional working days.
Any revision in the price band and the revised offer period, if applicable, is shared by notification to the stock exchanges by issuing a press release and on the websites of the book running lead managers.