How to Invest in Mutual Funds through SIPs Online
Jul 21, 2022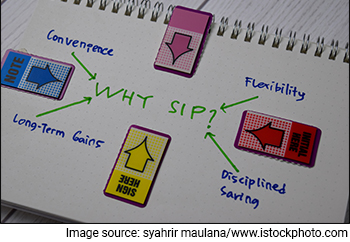 Mutual Funds, a wealth-creating investment avenue, have gained immense popularity over the past decade.
In FY22, the unique folio count of mutual funds grew by 3.17 cr as against 73 lakh in FY20 and 1.13 cr in FY19.
In Q1FY23, amid the correction in equity markets, the Indian mutual fund industry added nearly 51 lakh new accounts. This is a good start to the new financial year.
Overall, the Mutual Fund Sahi Hai campaign run by AMFI has helped mutual funds reach out to individual investors in a big way.
Also, the emergence of zero-commission distributors and the online transaction experience offered by some new-age platforms such as PersonalFN Direct have played a crucial role in making mutual fund investments popular.
Systematic Investment Plans (SIPs) have facilitated channelising domestic household savings into equity markets. This has provided investors with the benefit of rupee-cost averaging which helps mitigate market risk.
SIPs provide the freedom from timing the market, instead helping investors focus on remaining invested in the market to compound their hard-earned money and accomplish their financial goals.
Year-on-year SIP inflows are on a rise. As of June 2022, the SIP AUM stands at Rs 551,189 cr with a total of 5.55 cr SIP accounts.
With the advent of technology and 'online' being the buzzword, a growing number of investors, especially the youth, are investing in mutual fund SIPs online.
--- Here's something interesting (Advt.)---
PersonalFN's popular research service 'FundSelect Plus' is turning 15!
With 7 Time-Tested Investment Strategies, FundSelect Plus has been a Seven-in-One solution for hundreds of investors.
And on this auspicious occasion, we intend to make it "ultra-special" for our followers.
Click here to get details about 'FundSelect Plus' and what it has for you.
------------------------------
Initiating a SIP transaction online is extremely easy and can be done with just a few clicks. If you are yet to start your first online SIP, try any of the routes given below.
1) Go to a mutual fund's website and invest directly
Mutual fund houses offer a facility of investing with them online. As a first-time investor, you need to do an additional step of KYC and FATCA registration. You will need to provide details such as name, address, contact number, e-mail ID, etc.
It is a one-time process and you can complete it with OTP-based Aadhaar authentication. This will be the first step irrespective of the mode/platform you are using.
Once you comply with the KYC requirements, do the following:
Start a new folio with the mutual fund house by providing your details like name, address, contact number, e-mail ID, etc.
Fill in the required mandatory investment details such as...

The scheme of your choice.
Select the plan type (Direct Plan) and option (Growth or Dividend).
Mode of investment - Choose the SIP option here.
Enter the amount you wish to invest and the frequency (weekly, monthly, quarterly, etc, in case of SIP).
Choose the SIP date on which the instalment will be deducted. Usually, the following dates are available - 1st, 5th, 10th, 15th, 20th, 25th, and 30th.
Select the period for which SIP will continue. You can exit/stop before the date if required.
Add nominee details. You can add up to 3 nominees and decide the percentage share of each. You can even prefer to opt-out of the nomination for your mutual funds.

Provide bank account details through which you will transact and mode of payment i.e. net banking, debit card, UPI, etc.
Verify and complete the transaction.
Once completed, you will receive a confirmation. Thereafter, your SIP instalments will get automatically deducted from your bank account on the SIP dates selected by you.
Keep in mind that if you are investing through a respective mutual fund house's website and are investing in multiple schemes offered by different mutual funds, you will have to repeat the aforementioned process for each fund house. Thus, it can be tedious.
2) Starting a SIP on the RTA platform - mfcentral (brought to you by KFintech and CAMS)
You can take an RTA (Registrar & Transfer Agents) route. In other words, you can go to the websites of CAMS or KFintech, which are RTAs and transact in mutual funds.
However, it is important to note that the investment will be limited to the mutual fund houses serviced by them.
To overcome this difficulty and give investors seamless access to the entire universe of mutual funds, CAMS and KFintech jointly developed a new fintech platform called mfcentral.
The platform commenced operations in three phases. In phase one, you could only make service request on your existing folios. In phase two, mfcentral launched its app. Now that the platform is fully operational, it enables you to transact, i.e. buy or redeem mutual fund units online.
To sign up with mfcentral and start a new SIP, follow these steps:
Log into your mfcentral account
Select the Transact option
Select the scheme you would like to invest in
Pick the Direct Plan (and the option - Growth or Dividend)
Select the SIP option and the frequency (weekly, monthly, quarterly, etc.)
Choose your SIP instalment amount
Make the payment to complete the investment
...and you are on the roll to SIP into the selected mutual fund schemes
If you have invested in mutual funds earlier, the platform may pre-fill some of your details based on your last transacted folio.
3) Invest in mutual funds online through investment platforms
Investment in mutual funds can be made online in an easy and hassle-free way through investment platforms.
Mutual Fund investment platforms such as PersonalFN Direct also offer single-point access to help you with investing and tracking your transactions with different AMCs.
The following steps are required to start a SIP using a mutual fund investment platform:
Create an account with the mutual fund investment platform
Fill in a few personal details such as name, PAN, Aaadhar, and bank details
Select the scheme you wish to invest in (you can select multiple schemes) and the plan and option/li>
Choose the mode of investment (SIP) and the amount
The SIP period and frequency
Verify and make the payment to complete the investment
4) Invest in mutual fund SIPs online through a Stockbroker Account
Since you are an avid reader of Equitymaster.com, it's likely that you are an active stock market investor. If you wish to keep all your investments in one place, you may prefer to hold mutual fund units in a demat account.
Since you are already accustomed with your broker's website/app, using the same platform for starting a mutual fund SIP might be convenient for you.
However, something has changed now. From 1 July 2022, the capital market regulator, SEBI, has disallowed the pooling of funds for making mutual fund transactions.
For instance, until recently, you could use the balance in your trading account to invest in mutual fund SIPs or even otherwise. But that's not possible anymore.
The move of barring the pooling of funds aims to curb any potential misuse of investors' money by a broker/distributor. All existing investors who have an ongoing SIP will have to re-enter a new National Automated Clearing House (NACH) mandate favouring the clearing corporation.
Broadly, here's the procedure to start a SIP through your broker:
Log in to your broking account of your broker
Look for the option to invest in mutual funds
Select the scheme/s you wish to start a SIP (along with the plan and option)
Enter the SIP period and frequency
Enter the SIP instalment amount
Verify and complete the transaction
That being said, you should also check with your broker if there's any additional fee that you need to pay for investing in mutual fund SIPs.
Some brokers don't offer you Direct Plans that come with a lower expense ratio (compared to a Regular Plan), which may help you clock slightly better returns over the long run.
With this, you will be all set to SIP into the chosen mutual funds. Along with equity funds to SIP, you can use these platforms to invest in the direct plans of the best debt funds.
And don't forget this...
Whether you invest online or offline, there's no substitute for prudent scheme selection. Evaluate various schemes on well-established quantitative and qualitative parameters, such as the following:
Returns over various time frames (6-months, 1-year, 2-year, 3-year, 5-year, 10-year, since inception)
Performance across market phases (i.e. bull and bear phases)
Risk ratios (Standard Deviation, Sharpe, Sortino, etc.)
Portfolio characteristics (the top-10 holdings, top-5 sector exposure, how concentrated/diversified is the portfolio, the market capitalisation bias, the style of investing followed - value, growth, or blend, the portfolio turnover. In the case of debt funds, the average maturity, modified duration, and the quality of debt papers
The quality of the fund management team, the experience of the fund manager, the number of schemes he/she manages, the track record of the mutual fund schemes under his/her watch, and the experience of the research team
Also, the overall efficiency of the mutual fund house in managing investors' hard-earned money (i.e. the proportion of AUM actually performing)
Analysing a mutual fund scheme in the above manner helps gauge the risk-return potential of a fund, i.e. how it would perform in the future.
Finally, don't just lay emphasis on star ratings, which are usually given based on returns and do not help in identifying consistent performers.
Happy Investing!
Disclaimer: This article has been authored by PersonalFN exclusively for Equitymaster.com. PersonalFN is a Mumbai-based Financial Planning and Mutual Fund research firm known for offering unbiased and honest opinions on investing.