Is Nickel the Aluminum Of 2019?
Jul 22, 2019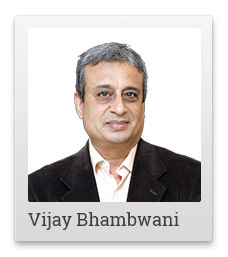 Financial markets are an excellent study in Behavioural Science. The influence of human emotions in asset pricing is amply evident in the markets.
Circa April 2018 - the price of Aluminum, the third most ample element after silicon and iron ore, shot up by over 50% in a fortnight.
This was after the temperamental US President Donald Trump tweeted about imposing trade sanctions on Rusal (Russian Aluminum Limited). The price rose from Rs 128 on 5 April 2018 only to peak out at Rs 178 on 19 April 2018.
The markets had reacted in a knee-jerk manner. The prices on the commodity exchanges kept hitting one upper circuit after another. At least two companies' CMDs went on primetime television and said Aluminum prices would double.
Special: How To Become A Crorepati From A Single Stock
The hypothesis was based on simple mathematics - reduced supply would jack up prices. Under ordinary circumstances, the logic was sound. However, there were gaping holes in that argument.
Aluminum as I mentioned before, is in ample supply worldwide. Secondly Rusal contributed only 9% of the global Aluminum output at its peak production. Moreover, the ban would only be respected by the US and allied nations.
The eastern European nations and the Chinese refused to severe trade ties with Rusal. The ban was not only a half-baked measure, but also doomed from the very start.
What would a thoughtful trader do?
Keep your ears to the ground and hear the hooves of approaching horses. I did the next best thing possible. I called up my friendly Aluminum item sellers - people who sold sliding window channels, furniture fittings, and allied items. What they said confirmed my suspicions. Nobody was buying the price rise story. Demand was drying up at higher prices.
Urgent: Why 3 Tiny Companies Could Be On The Verge of a Rebound...
This was the market giving its thumbs down to Donald Trump's "embargo" on Rusal.
Then the inevitable happened. On 19 April 2018, after hitting another one of those upper circuits, at Rs 178, Aluminum started its free fall.
Lower circuits followed. The confused bulls did not know what hit them. By the 24 April, the price had crashed to Rs 145. There was a flurry of margin calls as brokers unwound positions of clients whose accounts were short of funds. The decline stopped only at Rs 125 levels.
This is a full Rs 3 lower than where the rally had started! Thousands of uninformed traders had lost their shirts.
The lessons taught by the market are always bitter and expensive. One would have thought last year's lesson was tough enough to remember for a lifetime. But a study of behavioral science tells us that we tend to commit the same mistakes, over and over, like a juke box playing music in an endless loop.
Take the case of Nickel in July 2019. The price has rallied up from Rs 828 levels on 20 May 2019, to Rs 1,043 on 19 July 2019.
--- Advertisement ---
Urgent Announcement: AN EXCLUSIVE SPECIAL BROADCAST

We very rarely do this at Equitymaster: Conducting a Mega Summit to reveal the details of a one high potential stock.

You see, our Head of small cap research, Richa Agarwal, has found potentially the best money-making opportunity of the decade...

This opportunity is so BIG that she has decided to do an EXCLUSIVE SPECIAL BROADCAST at 5 pm on 22nd August to reveal the details of this once in a lifetime opportunity...

The great news is that if you act now, you can get access to this special broadcast for FREE.

All you need to do is register and block your seat for right now...

We are expecting this to be the biggest event in Equitymaster's history...

In fact 4,000 people have already claimed their seats for this special broadcast!

So, make sure you do not miss out on this very rare opportunity...

Join 4000+ people and block Your Free Seat for the One Stock Crorepati MEGA Summit Now!
------------------------------
The reason?
Indonesia (a swing producer of Nickel) has announced it is contemplating a ban on exports of Nickel from the year 2022. Yes! You read right. Year 2022 - full three years from now.
The fuzzy logic of the market participants is doing a repeat of what Aluminum did in 2018. Apparently public memory is short and the learning curve is flat. Nickel is probably turning out to be the Aluminum of 2019. The market reacted in a knee jerk manner. The prices on the commodity exchanges leaped higher.
Am I buying the bull market hypothesis of Nickel?
Not yet. Sure enough, the volatility in the US dollar is strengthening hard assets. There is an inverse correlation between the US dollar and commodity prices. This is pushing up prices of the entire industrial metals basket.
So Nickel is not alone. Copper, Lead, and Zinc have risen too. But the rally in Nickel has exceeded the gains made by other metals by a wide margin.
That is what makes the sustainability of the up thrust questionable in Nickel. Expect a mean reversion soon.
However, the volatility studies show the ride will be far from smooth for any side.
Have a profitable day.
Warm regards,

Vijay L Bhambwani
Editor and Research Analyst, Weekly Cash Alerts
Vijay L Bhambwani, is the editor of Weekly Cash Alerts. He is a professional trader, author, trading mentor, and lifelong student of the markets. He has been an active trader since 1986. Financial markets are his life and passion. Everything else in his life revolves around his main objective - trading. Vijay believes that no matter how much a trader has lost in the market, it is possible with hard work and smart work to get it all back over time. Understanding the method behind the madness of the markets interests him more than the profits. He specialises in predictive style of technical analysis, in the commodity, currency, and equity markets. That is the foundation stone of his style of trading - Neuro Behavioural Technical Analysis. Vijay trains other professional traders. He is empaneled with the BSE & NSE as a visiting faculty for various finance market courses. He created the early course content for the Diploma in Commodity Markets (DICM), certified by the Forward Markets Commission. He was a training mentor at the MCX between 2005-2009. He is the first author to have his book - A Traders Guide to Indian Commodity Markets published by CNBC Publishing 18, in 2009 - approved and sponsored by the NCDEX. Vijay has done over 8,000 TV shows in the last 17 years and has written over 4,000 columns/articles in the print and electronic media. He is one of the first columnists to write a weekly column in the English language print media after the commissioning of the MCX, via his columns in the DNA Money, Business Standard and others. Vijay lives with his family in the posh Breach Candy area in Mumbai.