Bitcoin Climbs Above US$32,000 as Elon Musk, Cathie Wood Come to Rescue
Jul 22, 2021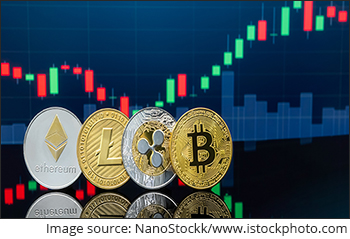 Over the past couple of days, crypto markets have been volatile, swinging wildly as the price of bitcoin dipped below the crucial US$30,000 level.
Well, the volatility seems to be past us now, at least for the time being, all thanks to Elon Musk.
Bitcoin climbed back above US$32,000 after billionaire Elon Musk said his space exploration company SpaceX owns the digital token and has no plans to sell it.
At one point, the largest cryptocurrency was changing hands at around US$32,800, up more than 10% over the past 24 hours.
Previously, SpaceX's bitcoin holdings were not disclosed.
In February, Musk had revealed the bitcoin holdings of Tesla, disclosing that it had US$1.5 bn worth of bitcoin on its balance sheet.
Apart from bitcoin, Ethereum, and dogecoin also gained after Musk said he personally owns the mentioned digital tokens.
Note that Musk has been accused of promoting bitcoin and dogecoin in order to raise their prices only to sell at the higher price, which is referred to as a pump and dump.
To this, Musk gave a simple revert, 'I might pump but I don't dump.'
Tesla to accept BTC as mining becomes environmentally friendly
On Tesla accepting bitcoin for car payments again, Musk said the network's energy usage is improving and Tesla is doing some more due diligence on this.
Speaking at 'The B Word' conference held on Wednesday, Musk added that Tesla would "most likely" resume accepting bitcoin for payments.
'It looks like Bitcoin is shifting more toward renewables. I would want to do a little bit more diligence to confirm the percentage of renewable energy usage is at or above 50%.'
Note that bitcoin price had fallen sharply after Musk announced in May that Tesla would no longer accept bitcoin as payment for its products because of concerns over the amount of energy used to mine it.
Talking points at 'The B Word' conference
At the virtual conference, Musk was joined by fellow bitcoin backers including Cathie Wood, the founder and CEO of Ark Invest, and twitter CEO Jack Dorsey.
Musk asked Dorsey whether he would consider accepting bitcoin as payment from twitter's advertisers as a way to support the cryptocurrency.
Dorsey replied that he agreed with the concept but he was more focused on creating 'economic incentives in the network itself without having to rely on advertising.'
Musk and Dorsey spoke at length about the future of Bitcoin, hailing bitcoin and its potential to change more than just monetary systems.
Cathie Wood offered her own insights about how bitcoin fits within the environmental, social, and governance (ESG) investing movement.
She believes bitcoin will be much more environmentally friendly, certainly than traditional gold mining or the traditional financial services sector. She said bitcoin has much to offer in the social and governance aspects of ESG.
For social - by providing financially underserved people with access to payment technology.
For governance - by offering transparency unlike the opaqueness of financial systems and the toll-takers in the traditional financial world.
Taking advantage of falling prices, Cathie Wood has added exposure to her bitcoin holdings with another purchase of shares in the Grayscale Bitcoin Trust after prices fell below US$30,000 on Tuesday.
Grayscale's trust is the world's largest bitcoin investment vehicle. It gives people exposure to the price of bitcoin without having to buy or store it.
Wood's ARK Next Generation Internet fund bought 140,157 shares in the Grayscale Bitcoin Trust. As of Tuesday, ARK's holdings in Grayscale's bitcoin trust reached 8.98 m shares.
What's happening in India on the crypto front?
In India one thing has been consistent in the central government's approach to cryptos: Mixed messaging.
There has been regulatory confusion surrounding cryptos in India.
The Reserve Bank of India (RBI) for years has been publishing circulars warning investors and banks away from the unregulated crypto space.
Yet at the same time it has been careful and consistent in maintaining the stance that cryptos are not prohibited in India.
One day it leans in favor of a complete ban, the next day toward regulating the industry.
For instance, take the recent session of parliament. The government listed twenty three bills to be tabled in the Lok Sabha during the Monsoon session of Parliament, which began on 19 July.
The much-awaited cryptocurrency bill was not listed for discussion in the bulletin. This means there will be further delay in either formalisation or banning of cryptos.
Earlier, the Cryptocurrency and Regulation of Official Digital Currency Bill, 2021, (Crypto Bill) was listed for the Budget session but couldn't be tabled. This bill aims to prohibit all private cryptocurrencies.
How major cryptos are performing today
Cryptocurrencies have made a strong comeback, two days after bitcoin prices fell below US$30,000 for the first time in a month.
At the time of writing, major cryptos were trading in the green. Bitcoin was trading at US$32,204, up 4.7%.
Second largest crypto Ethereum was trading at US$2,004 up 8%. Popular meme coin Dogecoin was up 7.5% at US$0.19.
Other cryptos including Polkadot, Ripple, Cardano, Binance Coin, and Uniswap were up in the range of 5-7%.
Note that since May, crypto markets have tumbled, wiping nearly US$1.3 tn off their market value.
This is because bitcoin has been under pressure. Other cryptos tend to follow suit and they perform largely in line with bitcoin.
Bitcoin has faced several hurdles including regulatory scrutiny in China, Europe, and the US, as well as mining concerns about the energy needed by computers.
The most recent crackdown happened in Malaysia. Malaysian authorities seized 1,069 bitcoin mining rigs, laid them out in a parking lot at police headquarters, and used a steamroller to crush them. This was part of a joint operation between law enforcement in the city of Miri and electric utility Sarawak Energy.
This after miners allegedly stole US$2 m worth of electricity siphoned from Sarawak Energy power lines.
Equitymaster's take on cryptos
We don't get cryptos. Honest.
It's something that has caught our imagination but we just can't figure out a way to value it. Fundamentally speaking.
Chartists like our very own Brijesh, study prices and suggest various levels. That makes sense to us.
Having said that, our 'fundamental' take on cryptos is simple. It's in line with the approach anyone should have when dabbling in a space one does not understand.
Invest only what you can afford to lose. Nothing more.
Happy Investing!
Disclaimer: This article is for information purposes only. It is not a stock recommendation and should not be treated as such. Learn more about our recommendation services here...
Yash Vora is a financial writer with the Microcap Millionaires team at Equitymaster. He has followed the stock markets right from his early college days. So, Yash has a keen eye for the big market movers. His clear and crisp writeups offer sharp insights on market moving stocks, fund flows, economic data and IPOs. When not looking at stocks, Yash loves a game of table tennis or chess.